Believe it or not, come January Newport is like something out of a fairytale. Snow-laden treetops, cold sea-breeze on your cheeks, and the comforting crunch of snow beneath your feet culminate in a feeling unlike any other. If you're willing to brave the cold (trust us, it's worth it), these charming spots have everything that your winter spirit (and maybe your Instagram feed) is craving.
1
QUEEN ANNE SQUARE
Make your way to Queen Anne Square located in the center of the city along historic Thames Street for stunning views of Trinity Church. (Fact: Trinity Church is home to the only center-aisle, freestanding, triple-decked pulpit left in America today, and was used in Wes Anderson's Moonrise Kingdom.)
WHILE YOU'RE THERE:
Queen Anne Square is conveniently located in the heart of downtown Newport. Once you've taken in its stunning wintry scenery, wander along Thames Street and through the wharves to explore the city's boutique shops, eclectic galleries, and inviting eateries. 
Location: Between Church Street and Mill Street, at the intersection of Thames Street
2
CASTLE HILL LIGHTHOUSE
Unfortunately, a cocktail on the Castle Hill lawn isn't an option come this time of year, but that doesn't mean you won't find your share of bliss while you're there. Venture down the trail at the end of the parking lot to catch a glimpse of the Castle Hill Lighthouse. Standing 34-feet tall and overlooking Narragansett Bay with views of the Newport Bridge in the distance, this (slightly hidden) gem gets even more beautiful when freshly fallen snow rests on the nearby rocks. 
WHILE YOU'RE THERE:
Head inside Castle Hill Inn, a 19th-century mansion turned luxury inn, order a winter cocktail off their wine & beverage list and make your way over to the fireplace for a cozy experience.
Location: 590 Ocean Drive, Newport
3
BEAVERTAIL LIGHTHOUSE
Beavertail Lighthouse can take our breath away on the most dreary of days, but it's truly a game-changer blanketed in freshly fallen snow. Think: Winter wonderland meets seaside paradise. Located at the southernmost tip of Conanicut Island in neighboring Jamestown, this lighthouse (the third oldest in North America, might we add) and state park offers panoramic views of Narragansett Bay.
Location: Beavertail State Park, Beavertail Road, Jamestown
4
CLIFF WALK
If you thought Newport's 3.5-mile Cliff Walk was solely a warm-weather spot, you thought wrong. Come winter, this scenic walking trail located alongside the ocean transforms into a nature lover's paradise with its usual beauty amplified by snow-dusted paths and a snowy, rocky shoreline.
Location: Trail openings at Memorial Boulevard, Narragansett Avenue, and Ruggles Avenue.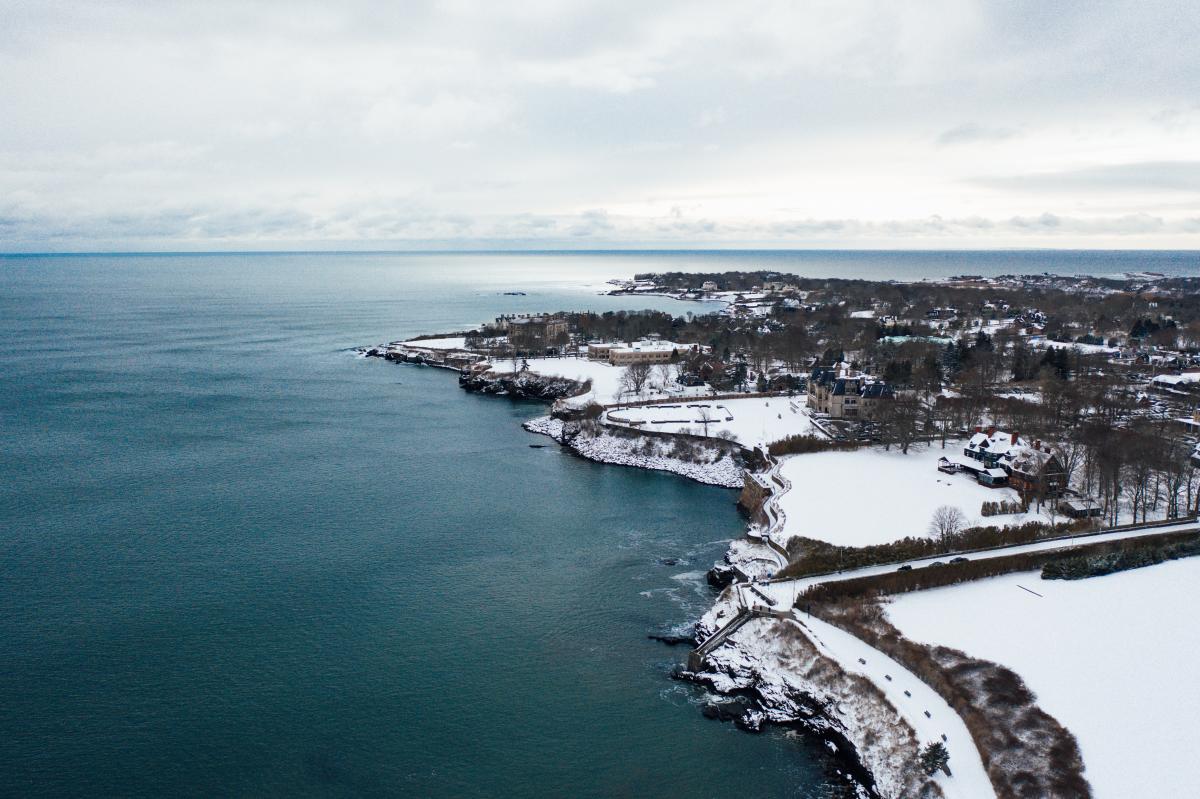 5
PARADISE VALLEY PARK
Head to Paradise Valley Park in Middletown for an unobstructed stretch of nature (a half-mile, to be exact) covered in snow and perfect for much-desired winter activities like snowshoeing, cross country skiing, or hiking.
WHILE YOU'RE THERE:
Take in views (and a photo or two) of Boyd's Windmill, the historic 8-vane windmill that resides there. 
Location: 43 Prospect Avenue, Middletown
6
NORMAN BIRD SANCTUARY
325 acres of hiking trails and preserved land comprise the scenic and tranquil Norman Bird Sanctuary in Middletown. The trails stay open year-round (Note: There's a $7 fee for exploring the area) and come winter, beg for whimsical wandering.
Location: 583 Third Beach Road, Middletown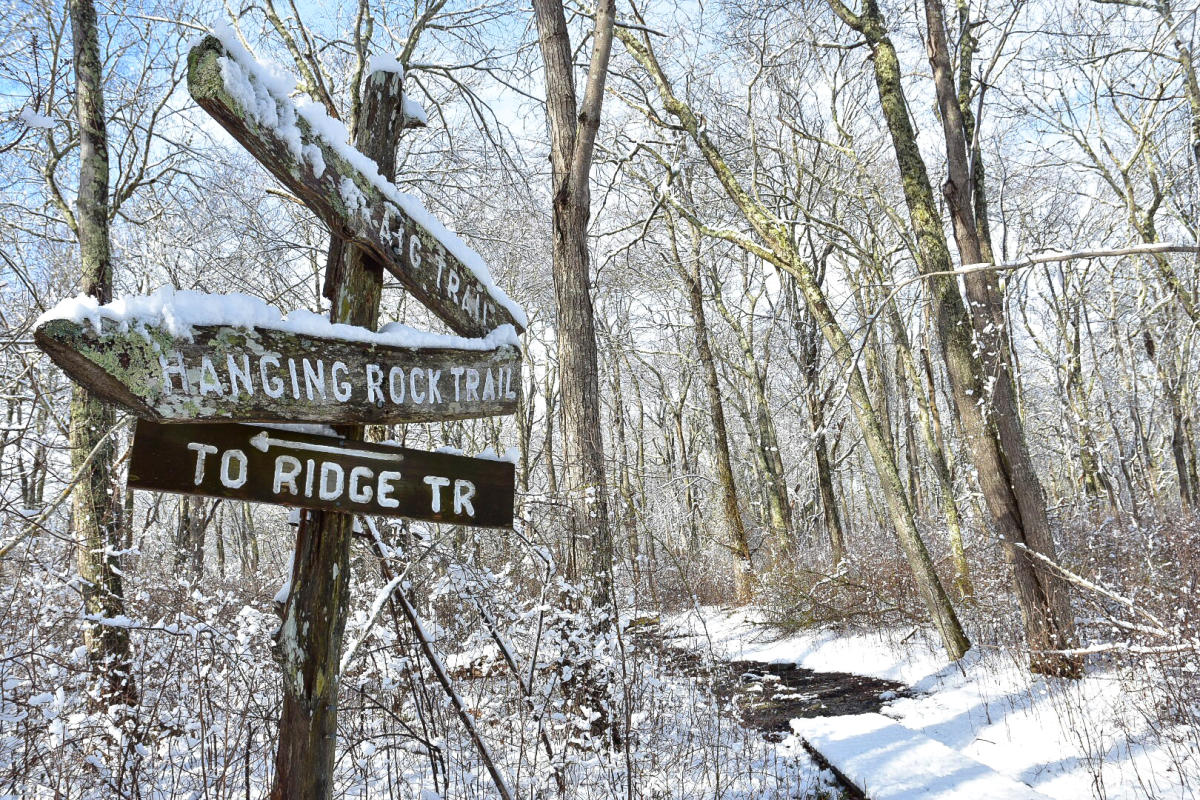 7
BOWEN'S + BANNISTER'S WHARFS
Bowen's and Bannister's wharves are renowned as a warm-weather hot spot around here, boasting cobblestone paths lined with a mix of local boutiques, exquisite galleries, eclectic artisans, and more. But when the buzz of summer fades and temperatures drop, they become a peaceful place to admire the harbor and enjoy a moment of genuine peace. Head down to the end of Bannister's Wharf for a breathtaking view of the dock and the Newport Bridge.
Location: 13 Bowen's Wharf, Newport
8
SECOND or THIRD BEACH
Right about now you're thinking of the beach? In the middle of winter? Hard pass but again, trust us on this one. There's something therapeutic that takes over when the calm and quiet of winter meets the untamed beauty of the ocean. You'll want to take a minute (or five) to soak it all in - and maybe a photo for your feed. 
Location: 
Second Beach:  315 Sachuest Point Rd, Middletown
Third Beach: Third Beach Rd, Middletown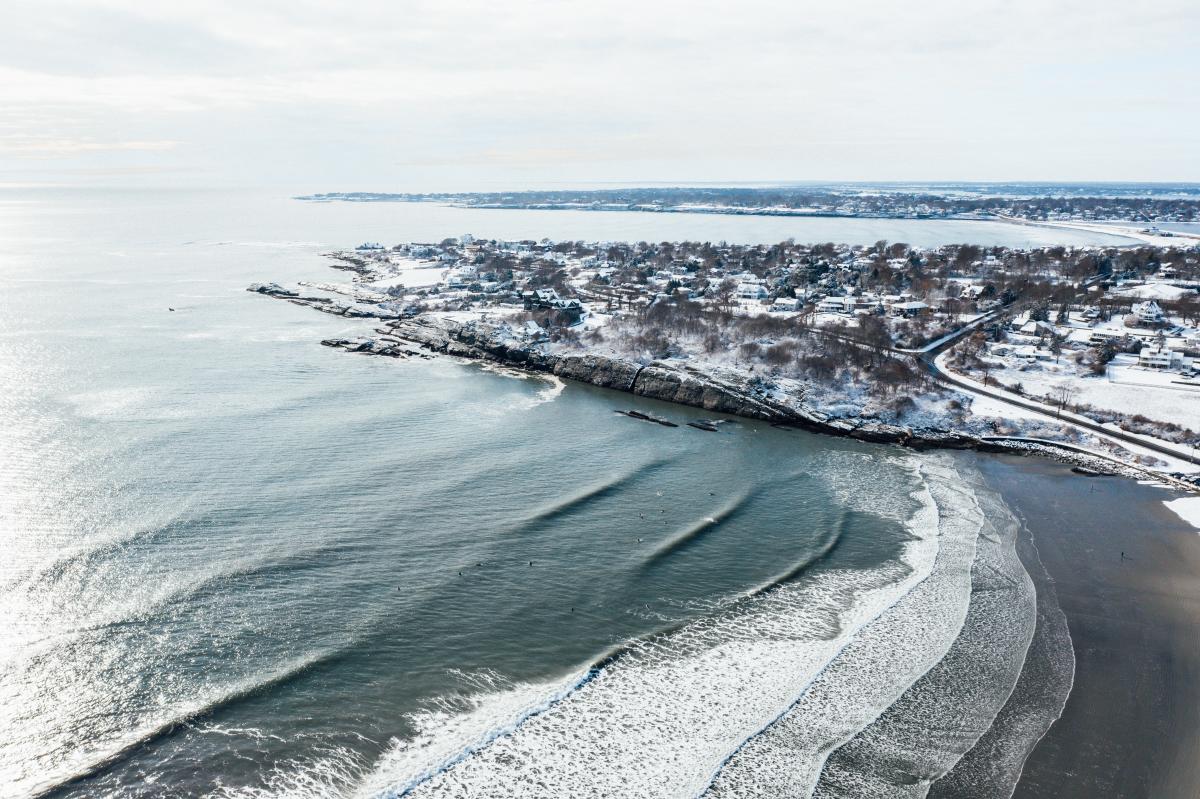 9
BELLEVUE AVENUE
Lined with trees and Gilded Age mansions, historic Bellevue Avenue is a sight to see on any given day, with wintry days only amplifying its awe-factor. Drive (or bundle up and walk) down cobblestone sidewalks for a peek at enchanting Gilded Age architecture dressed in fresh snow.
WHILE YOU'RE THERE:
Head over to Annie's, a small diner-esque spot on Bellevue Ave. where breakfast is served all day and the corned beef hash is often described as life-changing. It's cozy, the staff is friendly, and the menu has something for everyone.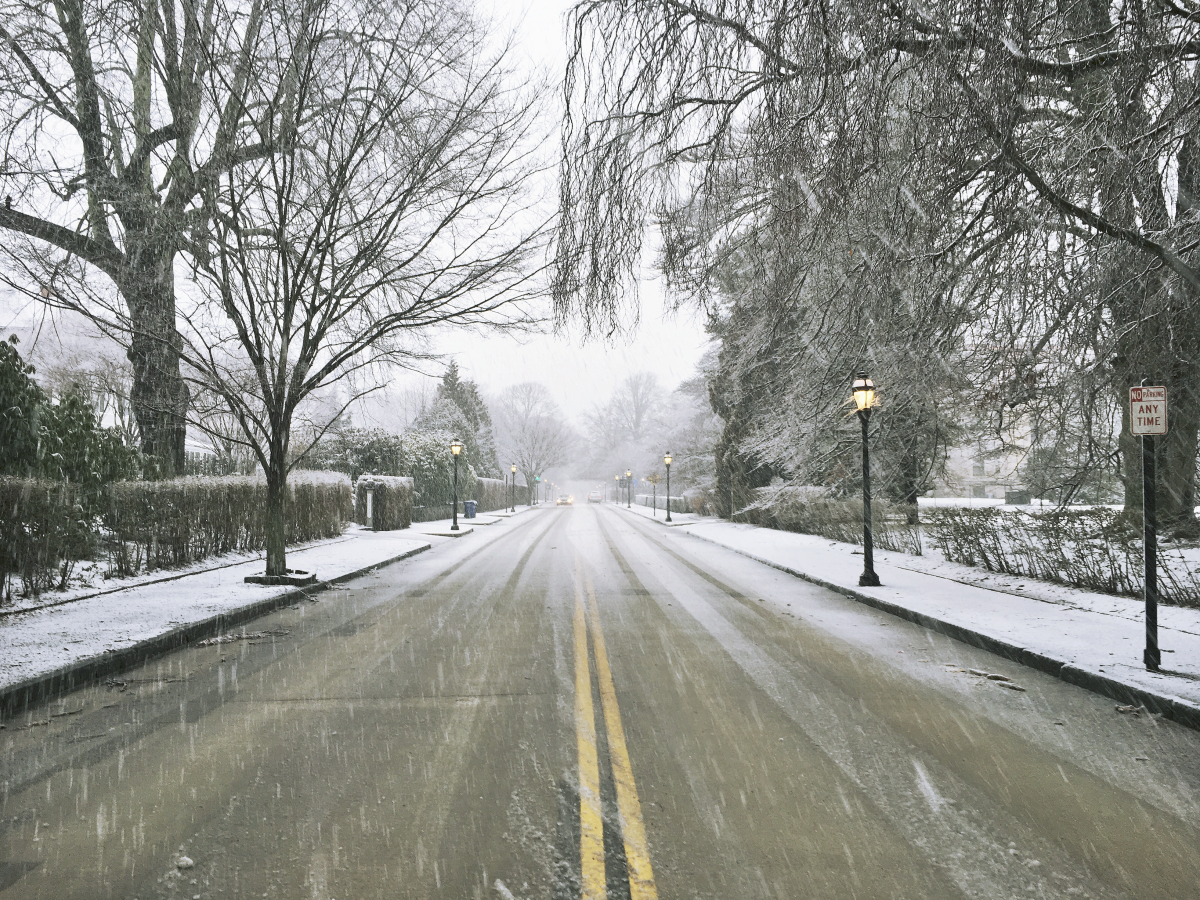 10
THE NEWPORT MANSIONS
You thought the Newport Mansions were breathtaking in the summer? You ain't seen nothin' yet. Step inside any of these Gilded Age wonders for a glimpse at how America's wealthiest lived during their summers spent in Newport. 
GET SOCIAL
Tag your photos #TheClassicCoast for the chance to be featured on our accounts.