What's a "sand bucket list?" It's similar to a "bucket list" but much more achievable: it's your own personal list of summer must-dos. Throughout Newport and our surrounding coastal communities, there are so many opportunities to discover, experience and savor the summer season. Here's a snapshot – use it to inspire a sand bucket list of your very own! The season is short; make it count.
Scoot about town. Scoot coupes may just be the best way to get a Newport overview as you plot your weekend activities! These two-person scooters with three wheels go approximately 25-30mph and are a thrilling way to take in 10-mile Ocean Drive (available at Scooter World or Mansion Rentals, both on Thames Street). Details.
Channel your inner farmer. The most authentic way to savor local flavor is by visiting one of the area's pick-your-own farms. Apples, strawberries, raspberries, peaches, blackberries, blueberries and pumpkins await! Details.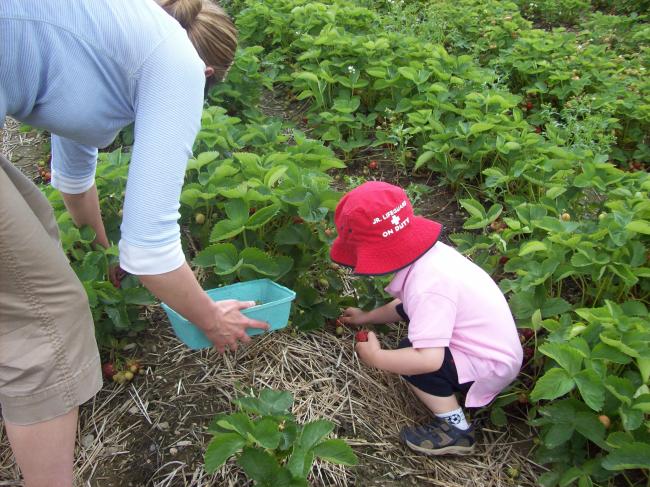 Stomp divots at a polo match. Teams from around the world compete against Newport every Saturday evening at 5pm at Glen Farm in Portsmouth, just 15 minutes from downtown. Tailgating is not only a tradition but it's encouraged, or you can buy tickets for the tented enclosure for table service. (September matches move to 4pm). Details.
Barefoot Beach Eats. Locals know the lobster rolls at Easton's Beach snack bar are the best in town. Enjoy two lobster rolls and a basket of fries for just $15.87 while overlooking the sea—for lunch or dinner. Little ones in tow? Go for a spin on the classic carousal there, a fixture since 1958, for just $2 a ride. Parking: 60-minute validated parking is available in the Short Term / Reserved lot (just past the Rotunda). The cost is free on weekdays and $2.00 on weekends and holidays. You will need to pay the parking fee when you enter ($20) BUT that will be returned when you present a validated parking stub and return within 60 minutes. Details.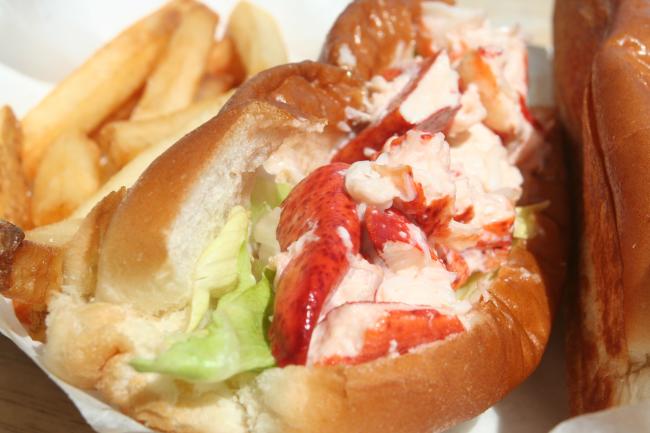 Yoga Under the Stars. Summer is all about taking a little time to relax, refresh and recharge. Here you can quiet your mind and find you Zen by practicing yoga under a full moon, on the beach, in the studio, on the docks of a luxury marina or on the rooftop overlooking Newport Harbor. 
Gallery hop. Around the turn of the century, artists, writers, activists and intellectuals created a vibrant artist colony in Newport. The Art Association of Newport, which later became the Newport Art Association, remains one of the oldest continuously operating art associations in the country. American icons like painter Gilbert Stuart; authors Julia Ward Howe, Henry James, Thornton Wilder and Edith Wharton; artist John LaFarge, architects Richard Morris Hunt, Charles McKim, Stanford White and Peter Harrison; they all lived or worked in the City by the Sea. Today, on the second Thursday of every month, art aficionados of all kinds stroll the streets of our bustling wharves and eclectic neighborhoods to experience the work displayed throughout 25+ galleries. Details.
Dance like nobody is watching. Elvis Costello, Alabama Shakes, Patti Smith, Norah Jones, the Violent Femmes, the Preservation Hall Jazz Band, Chick Corea Trilogy, Badfish…live music is a way of life here, and events like the Newport Folk Festival, the Newport Jazz Festival, Bridgefest and more invite you to get your groove on. Details.
Indulge your delight for Downton Abbey. Maybe you've seen The Breakers (if not, you must!), but Newport is home to more than a dozen spectacular "summer cottages" (Gilded Age-speak for mega-mansion) ripe with history, awe-inspiring architecture and family drama! Revisit an old favorite or discover a whole new mansion full of stories all its own. Details.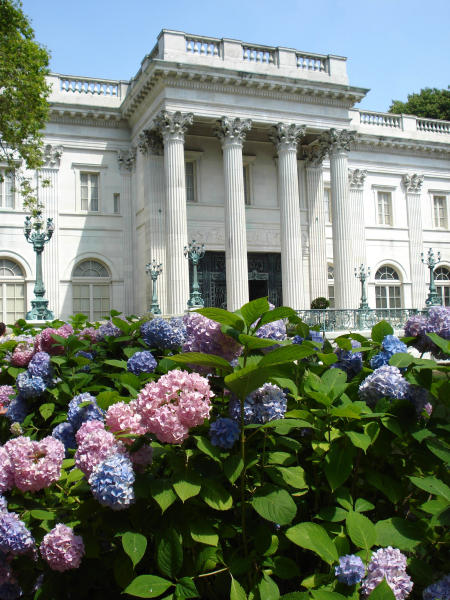 Catch a lobster! Join the fleet of working fishing boats in Newport Harbor and go lobster fishing with Fish'n Tales Adventures. Board the 50′ wooden lobster boat F/V Northeastern and motor out to some of the best lobster fishing grounds in New England. Watch how lobster traps are hauled up from the sea floor, then get to work, helping the crew sort the catch, throwing the small lobsters back into the sea, and re-baiting the traps. They'll tell you all about what it's like to be a working lobsterman on beautiful Narragansett Bay. Details.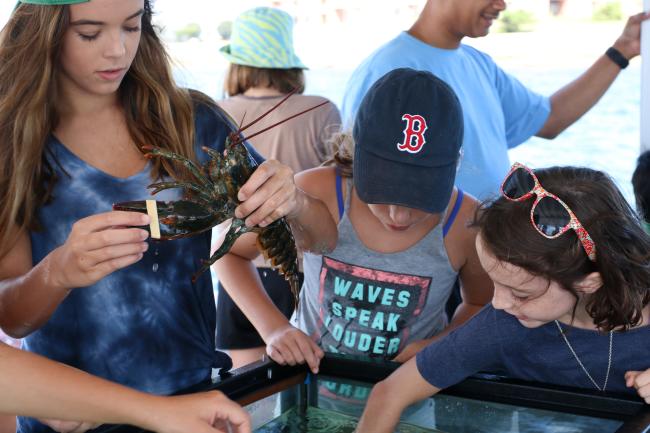 Savor simple pleasures. Trade city swagger for country chill with a drive to nearby Tiverton and Little Compton. At Tiverton Four Corners, a quaint New England village of 18th century buildings housing galleries, shops and gourmet outposts, you'll find Gray's Ice Cream, famous for its homemade ice cream since 1923. Down the road is Carolyn's Sakonnet Vineyard, producer of multiple wines, a café and tons of live music. Details.

Beach, please. Go to the beach. It's what summer was made for. Beach guide here.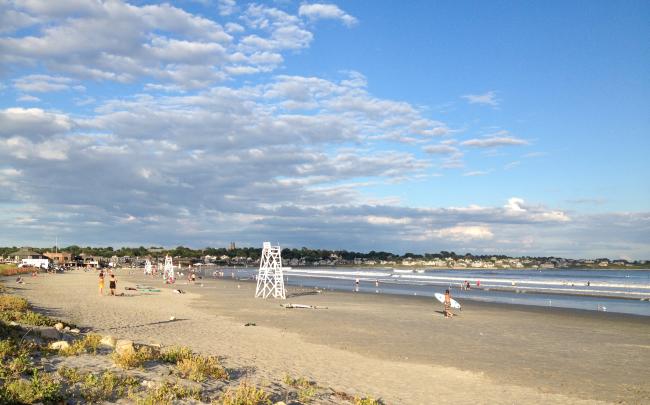 Families: looking for a day-by-day itinerary? Click here.