No matter who's on your list, these eclectic spots for shopping have you covered. From bustling wharves to quaint cobblestone byways, find candlelit shops filled with unique finds to conquer your holiday shopping.
NEWPORT
SHOPPING DISTRICTS
LONG WHARF MALL + WASHINGTON SQUARE
In the heart of downtown Newport is Long Wharf Mall and Washington Square where you'll find plenty of retail options including big name stores like Gap, Sephora, LuluLemon Athletica and Athleta. For a more local shopping experience, stop into shops like Run Newport, Cutie Curls Boutique, The General Store or Tina Stephens. When you're ready for a break, head around the corner to one of the inviting restaurants in this area like Stoneacre Brasserie, Bar 'Cino or Brick Alley Pub around the corner.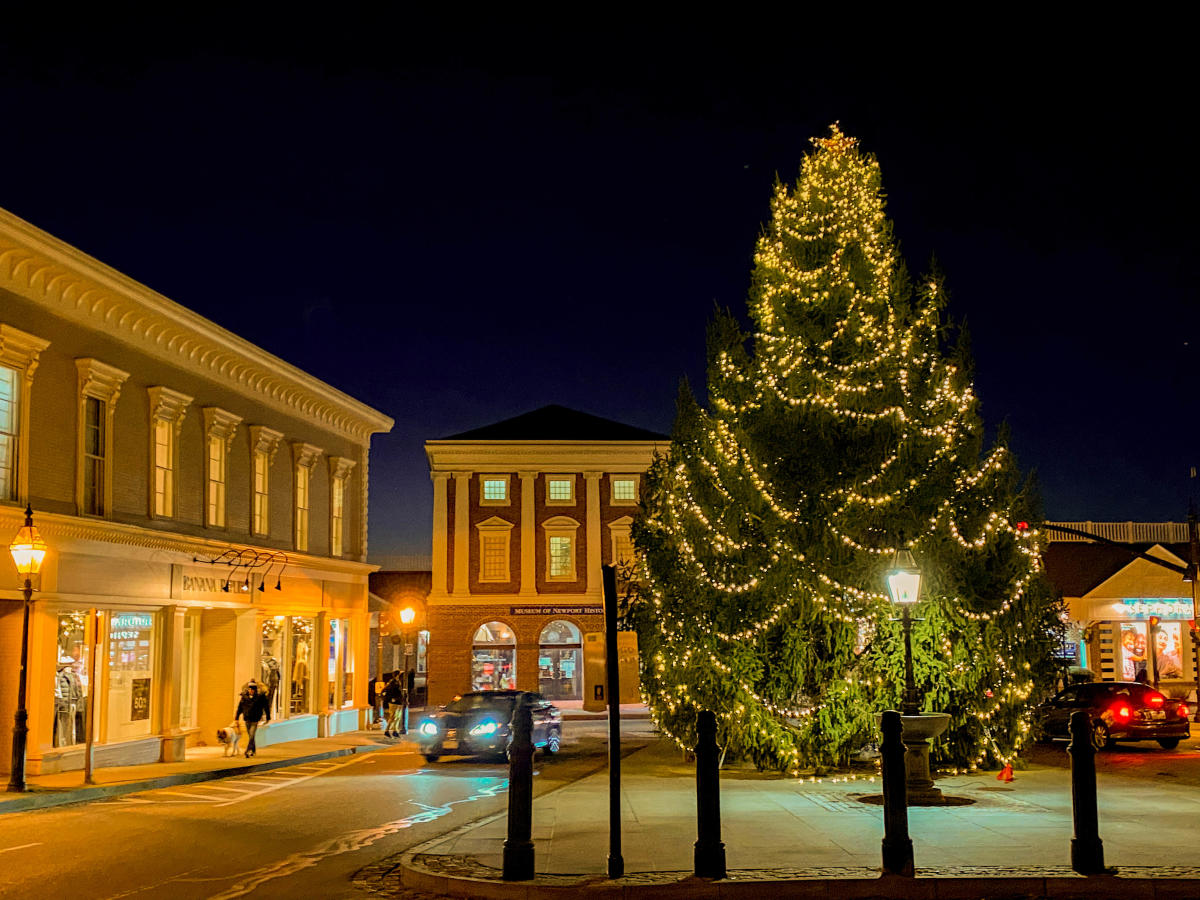 THAMES STREET
Thames Street is often considered the pulse of Newport. Here you'll find boutique shops and award-winning eateries on both sides of the historic cobblestone street. Explore novelty shops like the Spice + Tea Exchange offering hundreds of varieties of teas and spices; Island Pursuit with resort and nautical fashion; or locally, handmade soaps, lotions and scrubs at Shore Soap Company all on Upper Thames. Meander down to Lower Thames for a variety of specialty shops including antiques and vintage offerings at Friendly Harbor Gifts & Antiques; women's apparel at Chez Shell and Groove Newport; home accents at Frazzleberries Country Store; Rhode Island Reef, offering an assortment of CBD products; plus shops specializing in hand-crafted items including jewelry, candles, soaps and more. 
BOWEN'S WHARF + BANNISTER'S WHARF
Bowen's and Bannister's Wharves are the pinnacle of holiday shopping. Here you'll find cobblestone paths lined with a mix of local boutiques and artisans. From Kiel James Patrick, Mandarine Boutique, and Anchor Toffee to the Newport Mansions Store and Primavera Newport, explore a variety of contemporary art, unique home collectives, clothing, accessories and artisan made gifts alongside exquisite galleries like Sheldon Fine Art.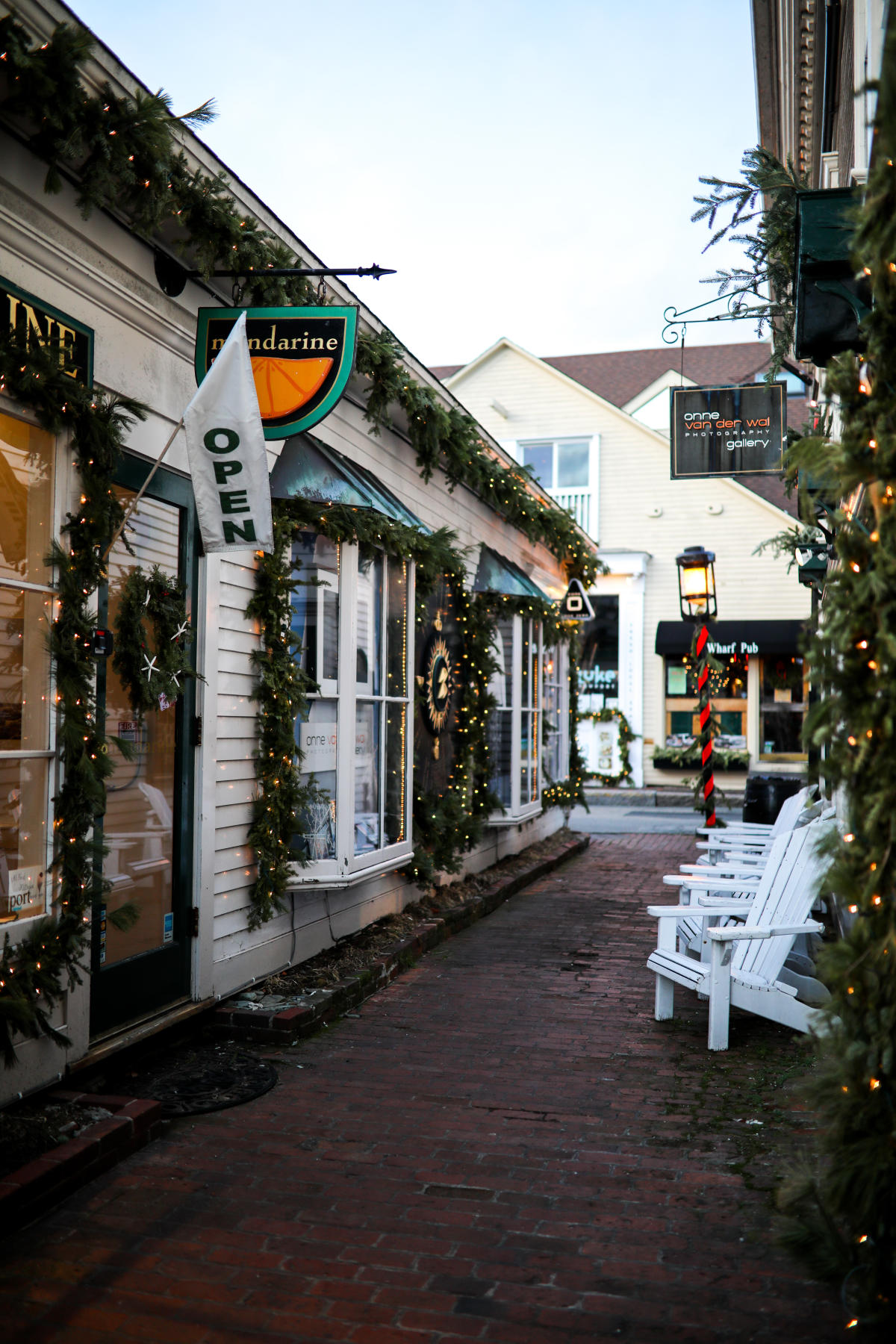 SPRING STREET
Running parallel to Thames Street, Spring Street is home to a mix of shops like J.H. Breakell & Company, a handmade jewelry store; Royal Male, specializing in quality British and European clothing; and Little Lady Baby offering groovy gear for littles and mamas.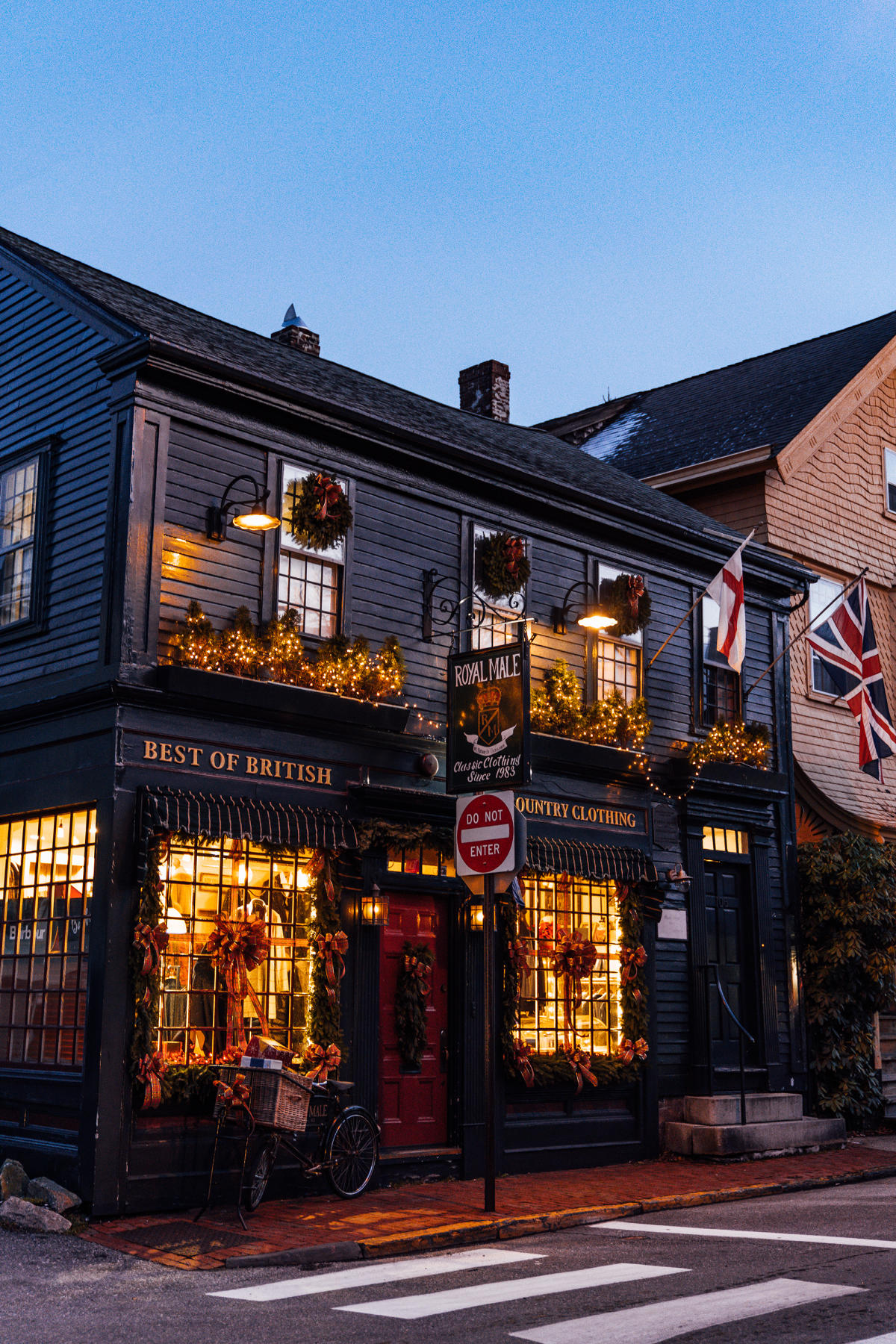 BELLEVUE AVENUE
Explore high-end retailers and quaint boutique shops along historic Bellevue Avenue including Michael Hayes, Papers, Laura Jean Denim, Bohemian Bias around the corner at Touro Park, and more. Once you've checked everyone of your holiday gift list, refuel at a number of local restaurants and eateries in the area like Cru Cafe, Pasta Beach, and La Forge Casino Restaurant.
COVID-19 NOTE:
When you're ready, we can't wait to welcome you back to The Classic Coast. Rest assured, the safety and well-being of both visitors and locals remains our top priority. The mask mandate requiring face coverings in Rhode Island has been lifted, however local businesses may ask you to wear a mask when visiting their establishments. Please be prepared for individual business mask policies. Additionally, shops, attractions and tours are monitoring the number of guests at any given time and may ask you to socially distance to enter. 
All we ask when you land on these shores is that you play your part in keeping everyone safe. Please be kind, adhere to guidelines and maintain social distancing. 
HOLIDAY MARKETS + SHOPPING EVENTS
1
Holiday Bright Night
Visit Tiverton Four Corners for an evening of energy-filled holiday shopping. Frolic through a festive, brightly lit neighborhood of galleries & shops as you enjoy holiday décor & special offers to complete your list. Luminaries will light the way with an array of shops to visit as well as an annual community exhibition presented by the Four Corners Arts Center. The 8th Annual re-Tree, an outdoor showcase of home-made trees of recycled materials created by community members.
More details
2
Meet Your Maker Holiday Markets
A rotating cast of the newest and most exciting Rhode Island-based food and beverage companies will be onsite offering local goods. 
3
Holiday Market at Hotel Viking
4
Indoor/Outdoor Holiday Artisan Market
A safe, fun indoor/outdoor shopping experience in the heart of Bristol during Bristol's Annual Holiday Preview shopping event. Set in the ballroom, courtyard, and grounds of the beautiful and historic 1810 mansion in downtown Bristol will be dozens of artisans and their unique offerings. Meet talented, local artists and see their amazing creations. From jewelry, weaving, clothing, pottery, and more, what better way to pick up that special handmade gift for the holidays while supporting local artists.
5
Warren Walkabout
Explore the quaint town of Warren each Sunday through November 28. The Warren Walkabout, hosted by Discover Warren, offers the chance to check out unique local shops and eclectic boutiques featuring sidewalk sales alongside cafes and eateries hosting food pop-ups and demos. Enjoy live entertainment from local musicians as you stroll local streets and byways. Plus, get a behind-the-scenes look at artist studios and workshops with live demos.
More details
GET SOCIAL
Tag your photos #TheClassicCoast for the chance to be featured on our accounts.