Shaken, stirred or on the rocks, our region's bars and restaurants have curated this ultimate list of holiday and festive cocktails that will be sure to make your spirits bright. So, grab a friend, pull up a chair and raise your glass to the season.
Find Holiday Spirits and Seasonal Libations below.
Combine cocktail ingredients into a tempered glass. Stir. Pour hot water and enjoy! (Garnished with an optional dehydrated lime) 
Ingredients
1.5 oz Mount Gay Rum
​1 oz Amaro Meletti 
1 oz Lime juice 
1 oz Gingerbread Simple Syrup* 
2 oz Hot Water
*Gingerbread Syrup
1qt hot water 
1 qt sugar
6 cinnamon sticks 
1 tbsp grated ginger 
8 cloves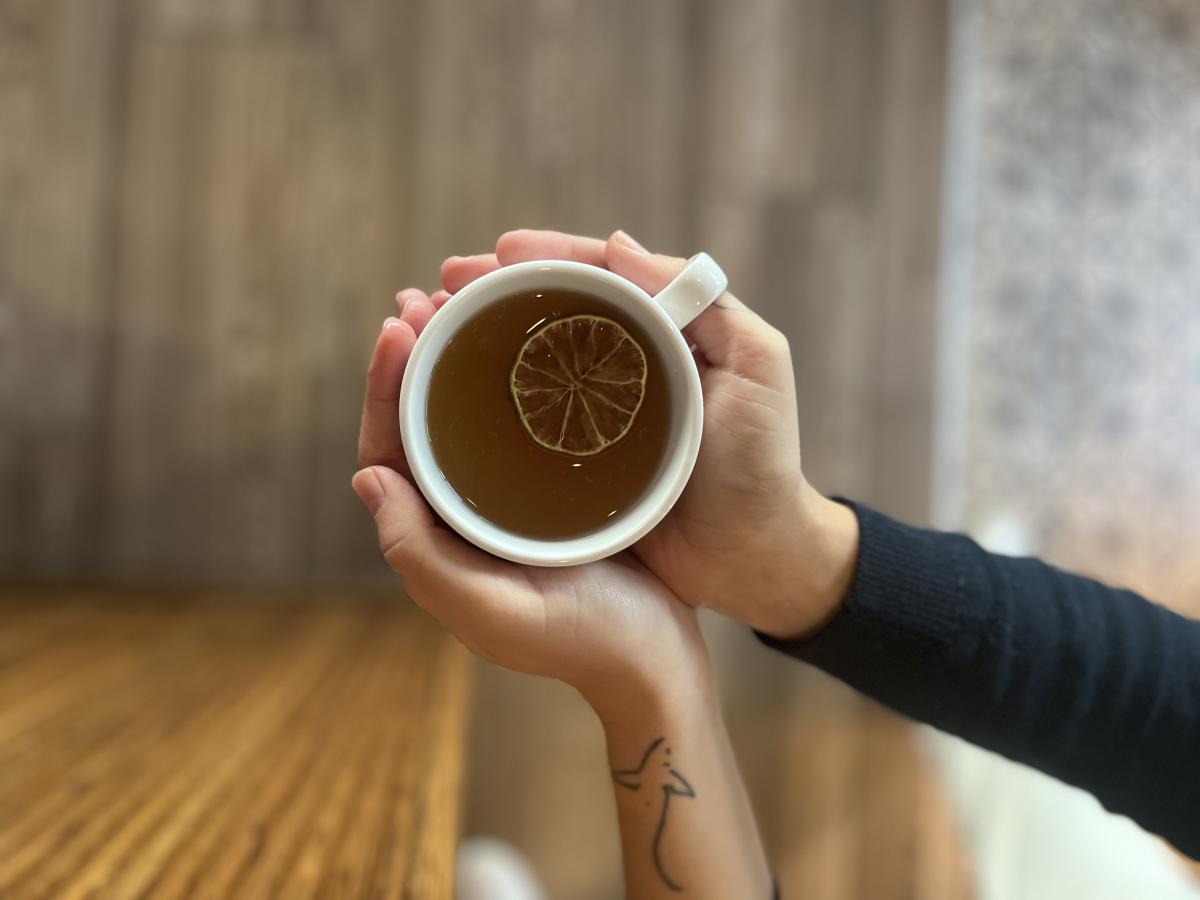 Combine all ingredients and shake hard. Double strain into your favorite cocktail glass and garnish with freshly grated cinnamon.
Ingredients
1 1/2 oz fresh espresso
1 oz good sweet Vermouth (we use Raina Numero Uno)
1 oz Campari or similar (we use St. Agrestit Inferno out of Brooklyn)
3/4 oz cinnamon syrup*
*Combine a cup each of sugar and water and 4 cinnamon sticks. Bring to a boil, lower heat, and stir until sugar is dissolved. Strain once cooled and refrigerate for up to 2 weeks.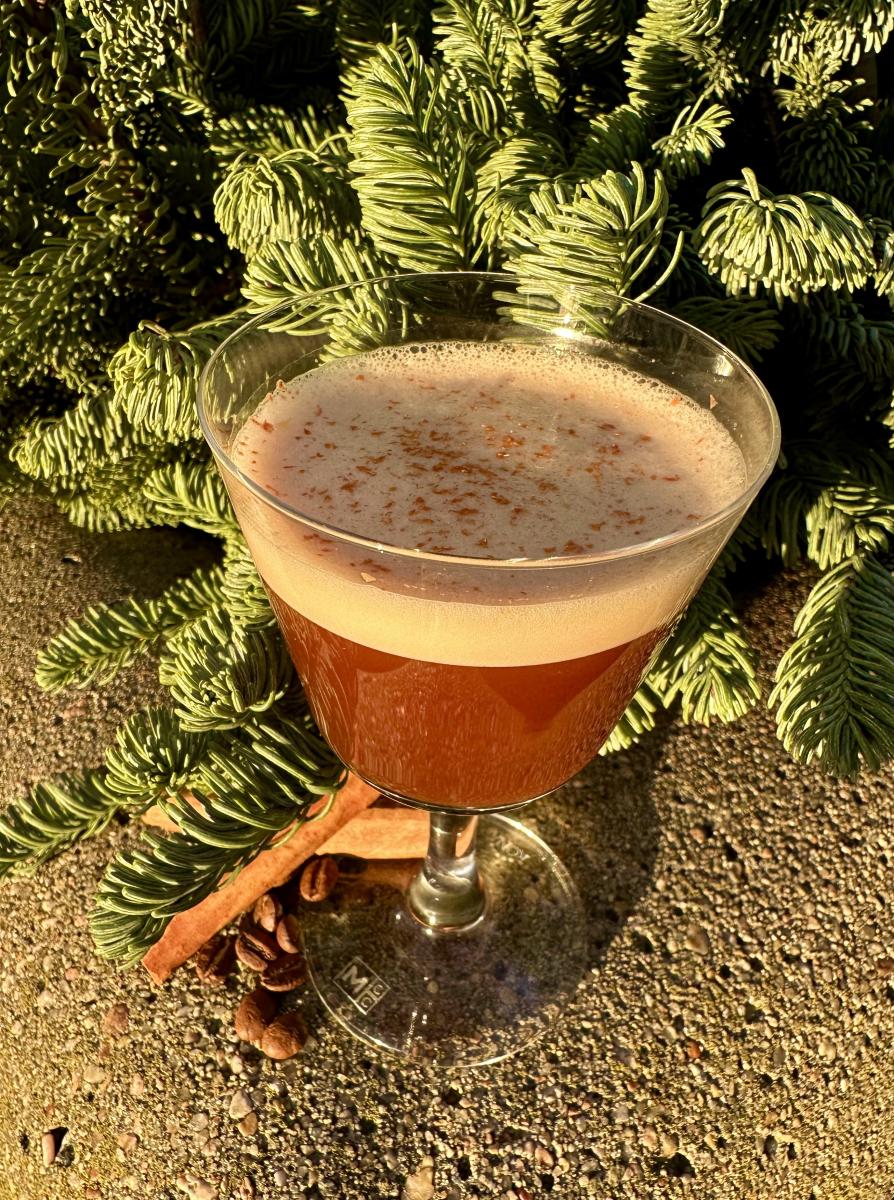 Because there's more to winter than watered-down Swiss Miss. 
Spend an afternoon in front of the roaring fire pit or take a winter stroll along the Cliff Walk with a decadent cup of hot chocolate in hand. Artisanal hot chocolate is crafted with either milk or dark chocolate and has the option to upgrade to an adult version.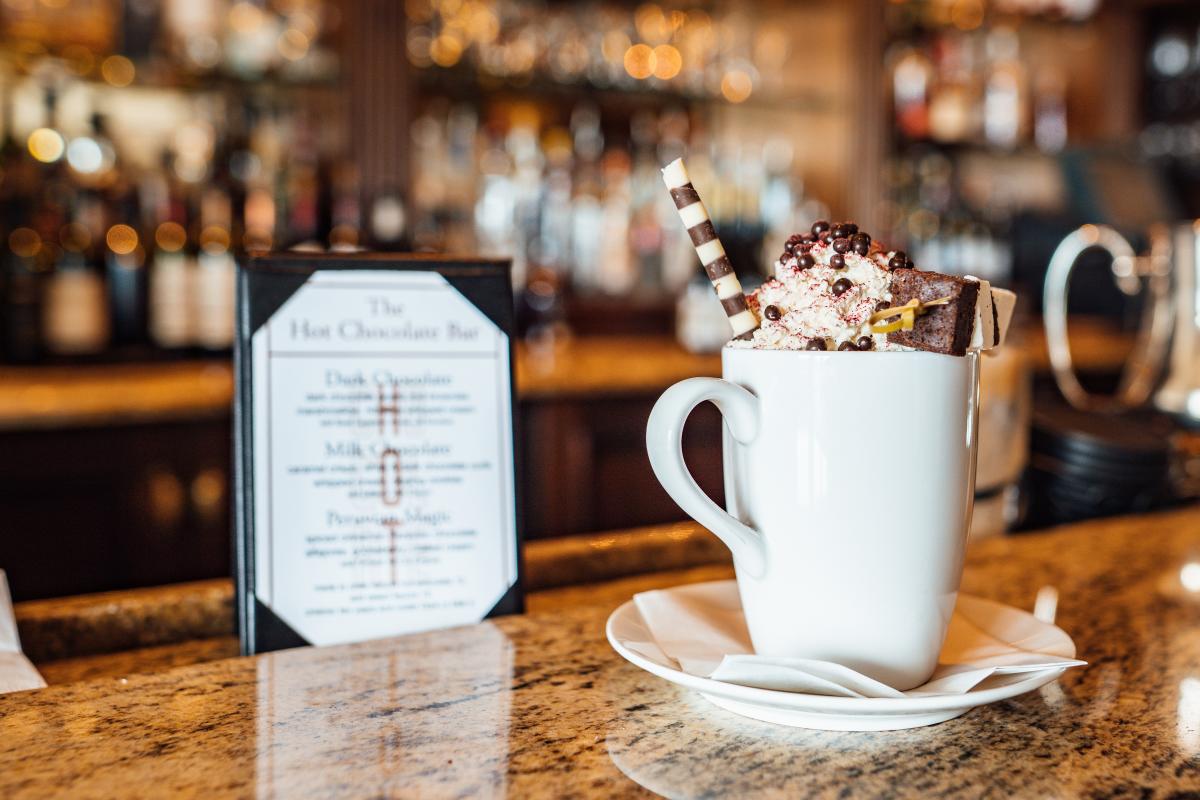 Mix all ingredients into a large container with an airtight lid. Let sit in refrigerator for one week. Continuously stir and mash the grapes up throughout the week. At the end of the week, strain out all solids and blend in any undissolved sugar.
Ingredients
1 Quart of Concord Grapes, washed with stems removed
1 Quart of White Sugar
​1 Lemon, Sliced
Instructions on how-to make the cocktail: Fill 16oz highball glass with ice. Add in 1.5oz concord grape cheong syrup. Fill glass with sparkling water and stir to combine. Garnish with dehydrated lemon wheel.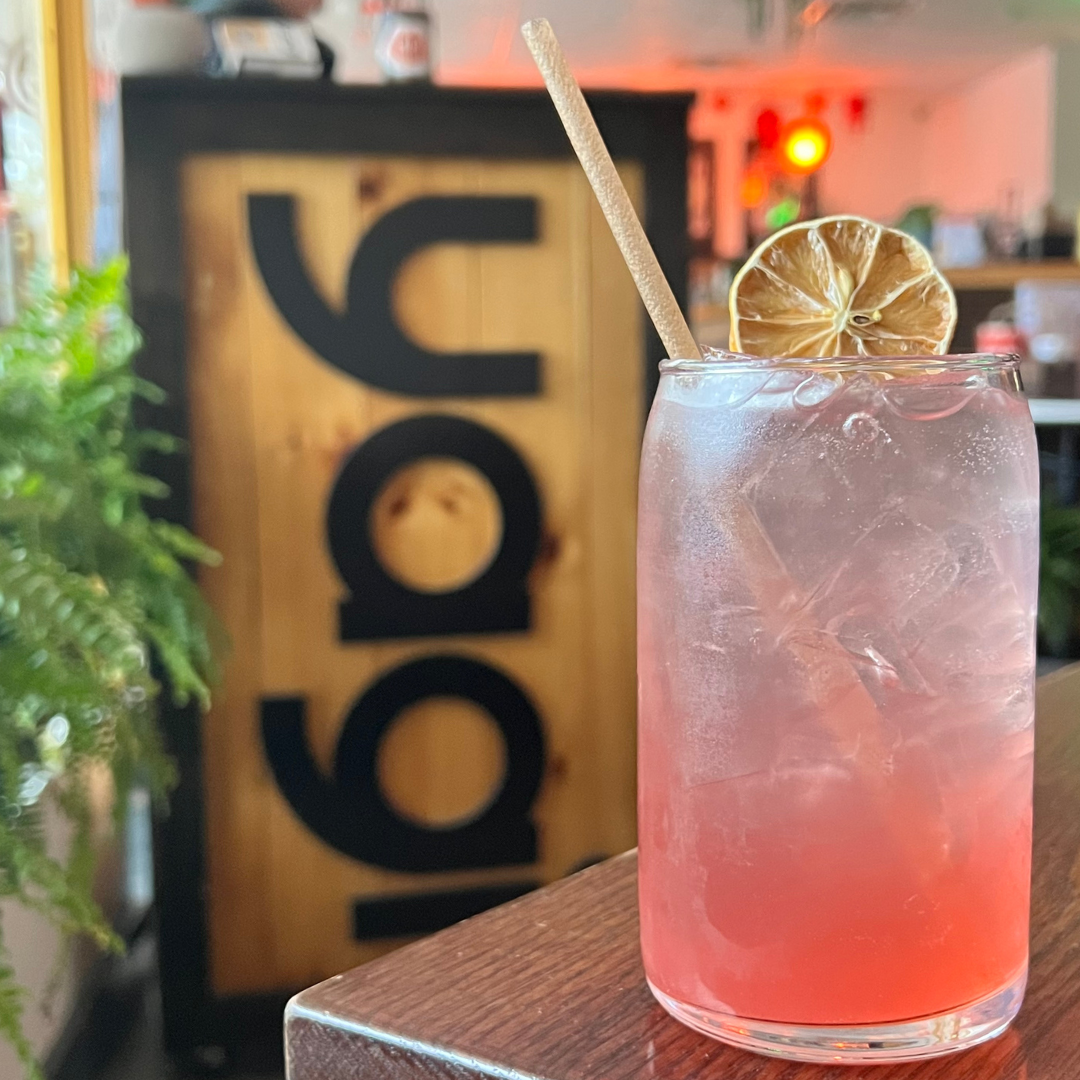 Add all ingredients into the cocktail shaker.  Fill with ice and shake hard.  Garnish with a cinnamon stick and dehydrated apple chip.
Ingredients
1.5 oz. Four Roses Bourbon
.5 oz. St. George Spiced Pear 
.75 oz. Maple Syrup
.25 oz. Lemon Juice
​2 oz. Apple Cider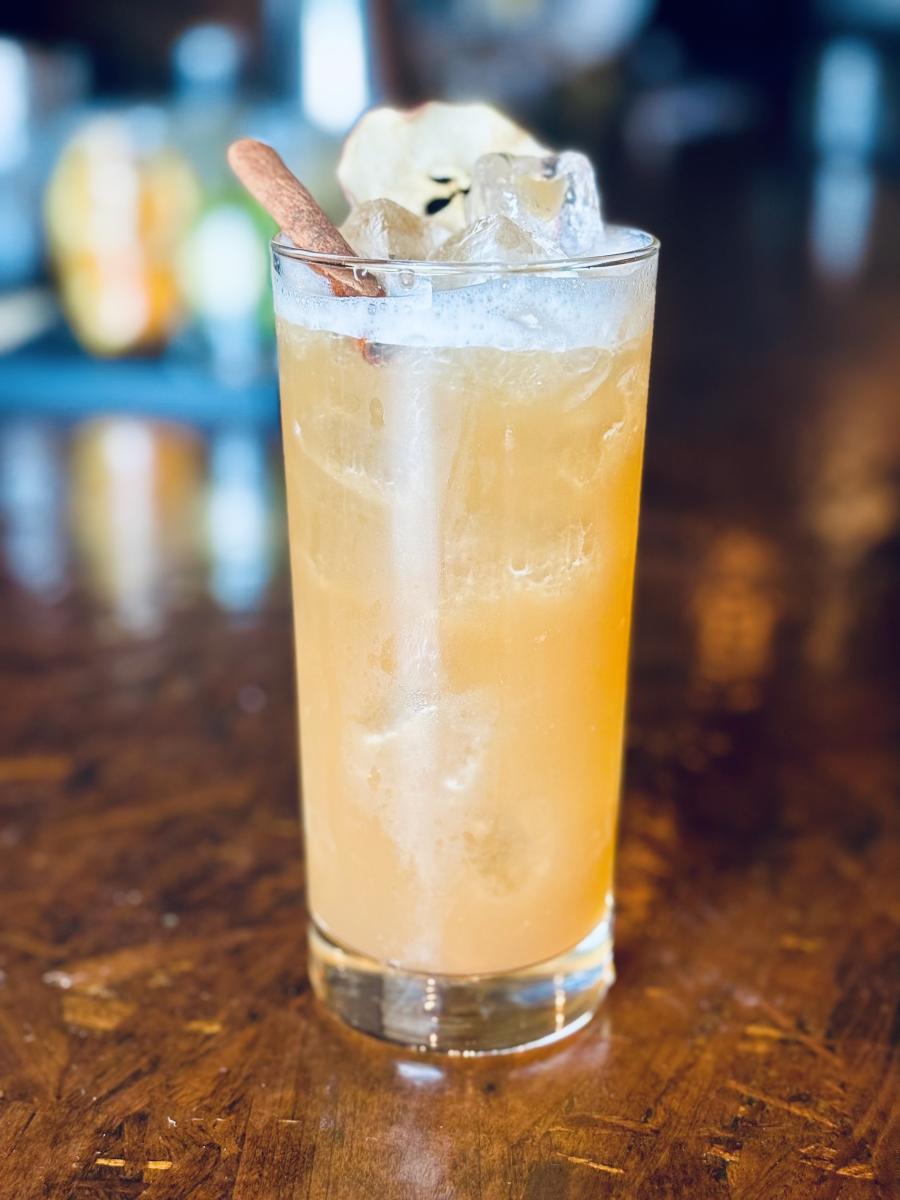 Add all ingredients into the cocktail shaker.  Fill with ice and shake hard.  Garnish with rosemary sprig and dehydrated orange wheel.
Ingredients
1.5 oz. Corralejo Reposado
.5 oz. Montenegro Amaro
.25 oz. Pierre Ferrand Orange Dry Curacao 
.75 oz. Rosemary Infused Maple Syrup*
​.25 oz. Lemon Juice
*Rosemary Maple Syrup - cold steep fresh chopped rosemary in maple syrup for a minimum of 1 hour.  Strain and discard chopped rosemary.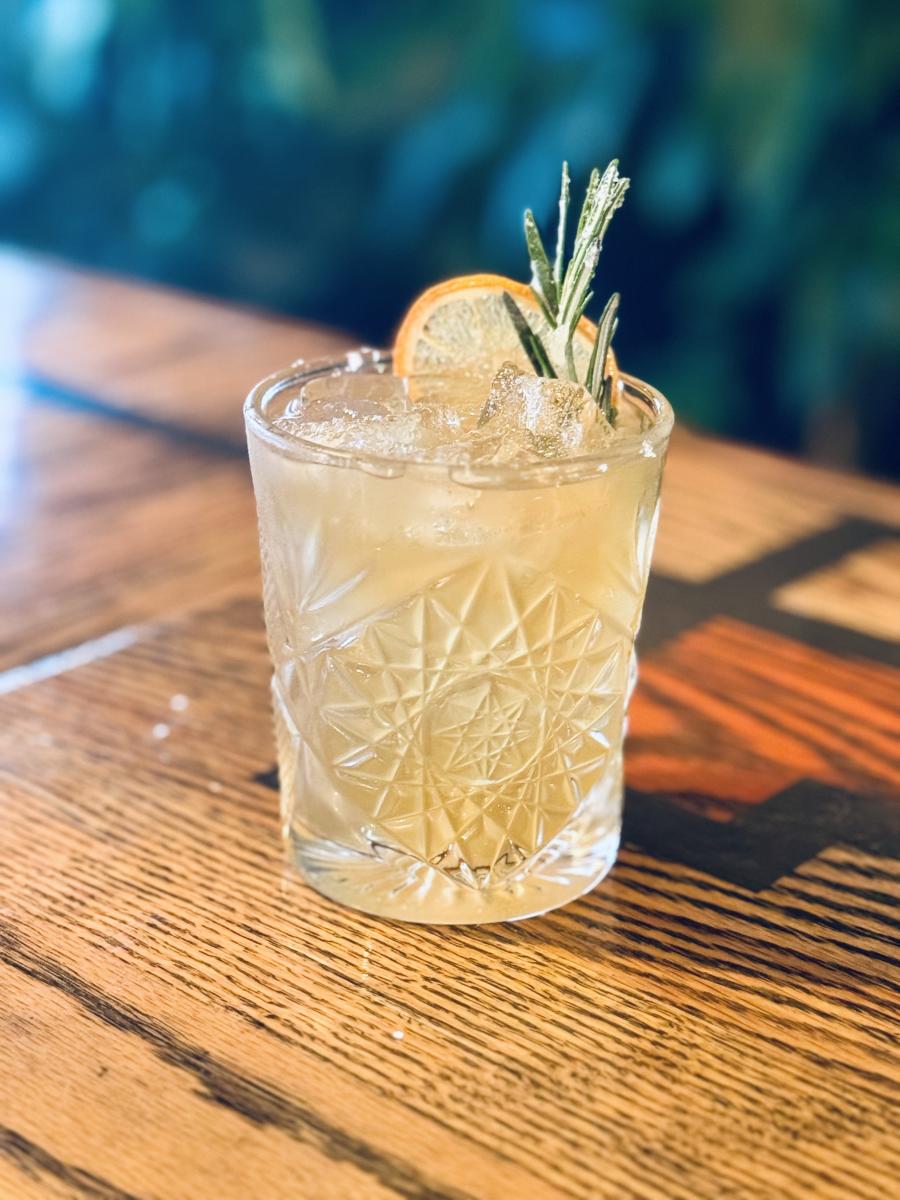 Combine ingredients with ice in a shaker and shake vigorously. Strain into an ice-filled glass and garnish. Put all ingredients into a pot, simmer on medium-low heat for about 10 minutes, or until the sugar is dissolved and almost all cranberries have popped. Remove from heat and strain into an air-tight container or jar. The simple syrup will last up to 2 weeks in the fridge.
TOOLS: Shaker, Strainer
GLASS: Double Rocks
​GARNISH: Orange wheel, Cloves, Rosemary. Salt (optional).
Ingredients
2 oz Blanco Tequila
1 oz Triple sec
1 oz Fresh Squeezed Lime Juice
.25 oz of Fresh Squeezed Lemon Juice
​.25 oz of Cranberry Orange Clove Syrup*
*Cranberry Orange Clove Syrup
1 cup water
1 cup white sugar
1 cup fresh cranberries
1 orange peel only
6 cloves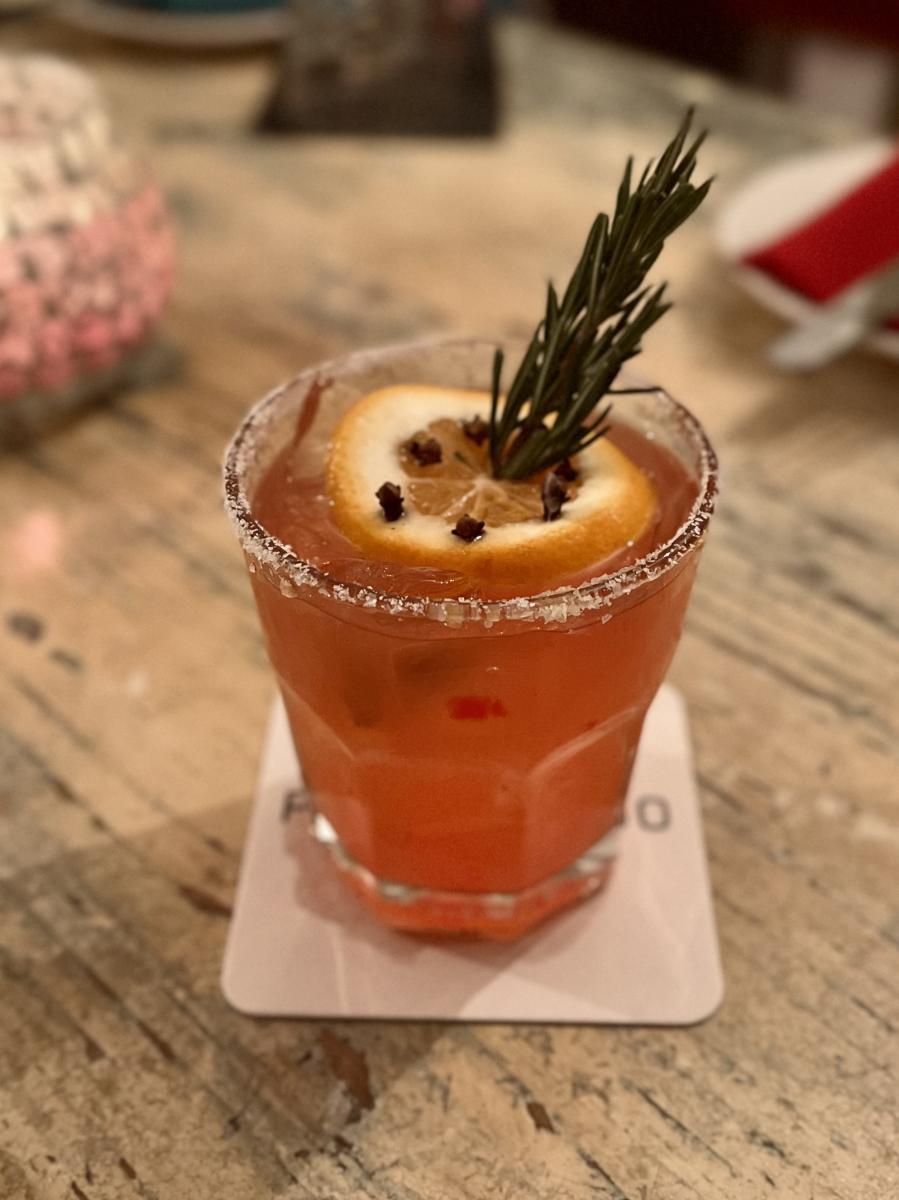 GET SOCIAL
Tag your photos #TheClassicCoast for the chance to be featured on our accounts.