Sure, Newport's opulent mansions, luxury boutiques, elegant restaurants, sprawling vineyards, rooftop bars, and historic attractions are nice, but when it comes to kids, we've got a few tricks up our sleeve for delivering maximum fun.
From casual eateries with some of the best grub around, to scavenger hunt bingo and chances to try sailing, welcome to the time of their lives.
1
Try Sailing
Where better to earn your sea legs and try sailing than in The Sailing Capital of the World? This one-hour experience with Sail Newport allows your kids to partake in the thrill of sailing with the safety of an expert sailor. Don't forget to pack hats, sunglasses, sunscreen and a jacket or fleece to layer.
Details:
Up to two adults and three children 
All ages invited
Life jackets of all sizes available
Runs May through October
By appointment only
2
Pick-Your-Own Orchards
Your kid is going to love rolling up their sleeves to pick their own apples, strawberries, blueberries and more at the area's lengthy collection of pick-your-own farms and orchards. 
3
Spot a Seal
Climb aboard Save the Bay's education vessel to catch a glimpse of migratory harbor seals lounging on Citing Rock near Rose Island. You'll learn all about the life of a seal, from their migration patterns and food habits to the laws and regulations involved in conserving this species, all while taking in 360-degree views of Narragansett Bay and historic Newport Harbor. (Operate seasonally)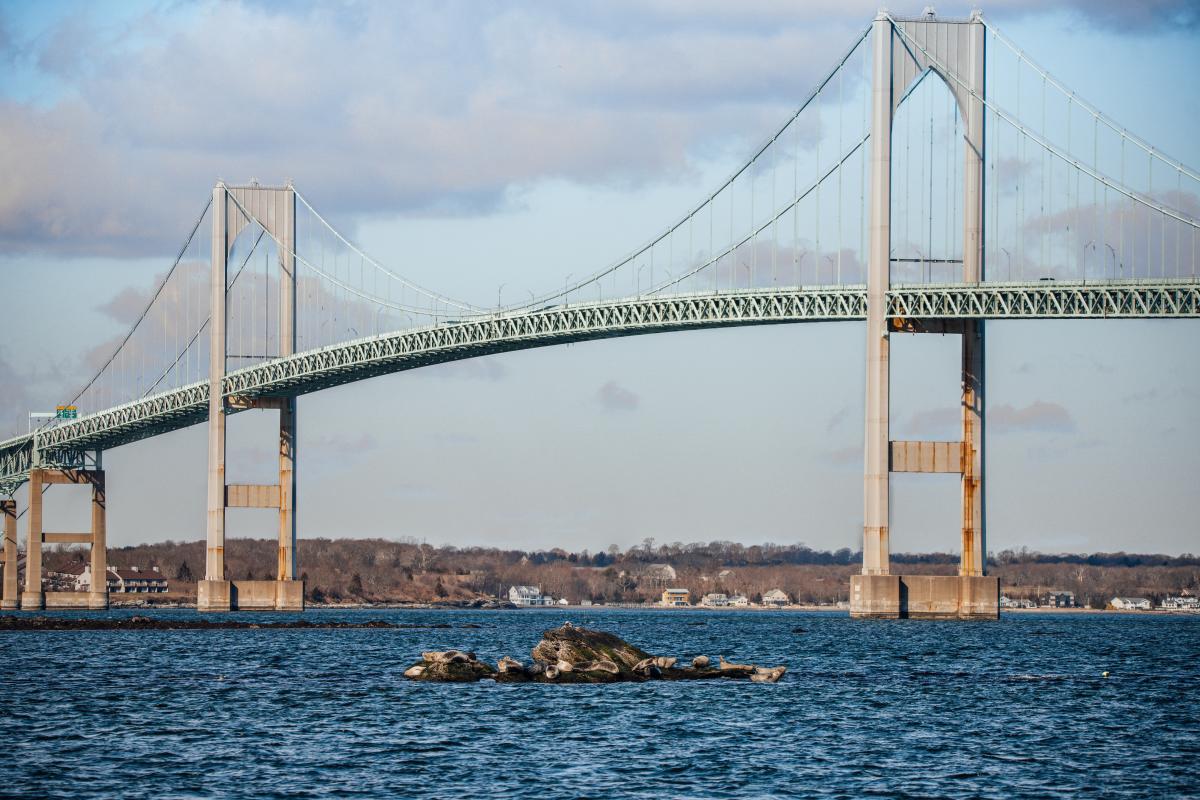 4
Transport Back to the 18th Century
Explore 18th-century farm life in Rhode Island at Coggeshall Farm in Bristol, where history comes to life. Set on 48 acres of coastal farmland, you'll roll up your sleeves and experience the daily life of a tenant farmer while guided by live interpreters in costume. Think: blacksmithing, tinsmithing, maple sugaring, animal husbandry, making textiles and pottery, raising crops and homemaking. You'll even help cook a meal over the hearth to enjoy by candlelight.
Details:
Open weekends through June 25, 2023 from 10:00 am – 4:00 pm
Check back at a later date for hours in July and beyond!
5
Pet a Sea Urchin
Get up close and personal with a variety of sea creatures at Save the Bay's interactive marine science center and aquarium. Home to more than 40 species from Narragansett Bay and Rhode Island, the center houses three touch tanks and dozens of exhibits to acquaint you with little skates, dogfish sharks, urchins, crabs and lobsters, seahorses, turtles, and more.
Important Note: 
Save The Bay's Aquarium will be relocating to America's Cup Ave. in Fall 2023. In the meantime, the current location in the Easton's Beach Rotunda will be open for visits.
GET SOCIAL
Tag your photos #TheClassicCoast for the chance to be featured on our accounts.