Summertime in Newport is synonymous with outdoor festivities. From al fresco eats and drinks to live music and free concert series, you'll find us in the sun as much as possible. These live music series are everything you need to keep your fun-in-the-sun time upbeat (see what we did there?)
EASTON'S BEACH FAMILY NIGHT CONCERT SERIES
Live music with an ocean view is the agenda for Easton's Beach Family Night Concert Series every Tuesday starting July 9 through August 13. All shows begin at 6:00 PM and last for approximately an hour and a half.
THE SCHEDULE:
July 9: Rockin' Soul Horns
July 16: Chicago Total Access
July 23: TBA
July 30: Down City Band
August 6: Sh-Bop
August 13: TBA
NIMFEST AT KING PARK
NIMFest at King Park takes place in the park gazebo on Wellington Avenue, offering unparalleled views of Newport Harbor, live music, food trucks BBQ and more. Presented by the City of Newport, concerts are held on Sunday afternoons from 3:00 - 6:00 PM July 7 - August 25. All concerts are free of charge, just bring your lawn chair or a blanket!
THE SCHEDULE:
July 7: Larry Brown. Swinglane Orchestra
July 14: Down City Band | Soul/dance, music and horn section
July 21: Eddy's Shoe and Jabbawaukee | Popular jam bands
July 28: October Road: a tribute to James Taylor.
August 4: Skinny Millionaires and Barfly. 
August 11: Island Rockers and Digg-It.
August 18: Felix Brown Band.
August 25: Blues band Cee Cee & The Riders and 50s-70s duo The Kane Brothers.
EASTON'S BEACH CHILDREN'S NIGHT
Make your way to Easton's Beach every Thursday starting July 18 through August 8 for Children's Night with free live music beginning at 6:00 PM. In the event of inclement weather, shows will be held indoors at the Rotunda Ballroom. 
THE SCHEDULE
July 18: Johnny the K
July 25: Toe Jam Puppet Band
August 1: T-Bone
August 8: Magician Tommy James
MUSIC AT THE FORT
Head to the largest coastal fortification in the country for Music at the Fort, a live music series hosted by Fort Adams Trust featuring food and refreshments from Newport Craft Brewing, plus a variety of local food trucks. All concerts start at 5:30 PM every third Thursday of the month June - September, and feature live music performances from a variety of artists and performers. Bring a blanket and enjoy performances for all ages accompanied by Narragansett Bay in the backdrop. 
THE SCHEDULE
June 20
July 18
August 15
September 19
VINEYARD LIVE MUSIC SERIES
Enjoy live music near the fire pits at Newport Vineyards on Wednesdays from 5:00 - 8:00 PM and Saturdays and Sundays from 1:00 - 4:00 PM. Sip and savor the night while enjoying wine tastings, wine by the glass, beer and sangria, as well as light bites from the kitchens. No cost for entry to the live music or reservation needed.
SWEET BERRY FARM SUMMER CONCERT & DINNER SERIES
This 100-acre post and beam farm market in Middletown is hosting their annual summer concert and dinner series featuring a dinner menu to complement the provided live music every Tuesday in July and August.
Admission to all concerts is free and all are welcome to purchase food and refreshments from the Farm Café. Specialty dinners will prepared by Chef Scott Amaral. Picnic tables are reserved for dinner ticket holders only and on a first come first serve basis. Dinner tickets can be reserved by calling ahead. 401.847.3912. Bring your lawn chairs or blankets. Concert goers must park in designated parking lot only. Please do not park in front of farm market.
EVENING MUSIC CONCERT SERIES
Head to East Ferry Memorial Square in Jamestown with a picnic and a blanket or lawn chair for free evening music set on Narragansett Bay throughout the season. Concerts are held every Sunday at 6:30 PM starting July 7 through August 25.
THE SCHEDULE
July 7: Brass Attack
July 14: Lizzle James & the Greystone Rall
July 21: Driftwoods
July 28: Black & White Band
August 4: Tish Adams & Bluz U Can Use
August 11: Greg Abate
August 18: Nightlife Orchestra
August 25: Jamestown Community Band
WARREN SUMMER CONCERT & FOOD TRUCK NIGHTS
Enjoy savory bites from local food trucks and a variety of live music on every other Sunday starting July 14 through August 25 at Burr's Hill Park in Warren. 
THE SCHEDULE
July 14: Beer Money
July 28: D&D Acoustic, Brian Defusco and Dave Duarte
August 11: Becky Chace Band
August 25: Back in the Day and Out of the Blue
WATERFRONT CONCERT SERIES
Head to King Park for live music at the gazebo overlooking Newport Harbor. Parking is free, just bring a lawn chair or blanket and enjoy live music from a variety of artists. 
THE SCHEDULE
FRIDAY, JUNE 21
Theme: Summer Solstice Concert
Time: 5:00 - 7:00 PM
Featuring Celtic harpist Aine Minogue, and RI's Slackwater String Band, folk/roots.
SATURDAY, JUNE 29
Theme: Music Picnic Concert
Time: 3:00 - 6:00 PM
Featuring Melissa Chaplin Family, originals; Folsom: Johnny Cash tribute band; singer/songwriter Mary Ellen Hawkins. 
FRIDAY, JULY 19
Theme: Blues Friday Concert
Time: 5:30 - 7:00 PM
Featuring Newport's legendary James Montgomery Blues Band. 
MONDAY, JULY 29
Theme: Bridgefest Folk Concert 
Time: 5:00 - 6:30 PM
Featuring David Furlong & the Honk, folk/roots. 
WEDNESDAY, JULY 31
Theme: Bridgefest R&B Concert
Time: 5:00 - 6:30 PM
Featuring The 40, originals, eclectic.
SATURDAY, AUGUST 17
Theme:  Cajun & Swing Concert
Time: 3:00 - 6:00 PM
Featuring Magnolia Cajun Band and La Mechante et le Connard, swing. 
SATURDAY, AUGUST 31
Theme: Irish Folk Music & Ceili Dance
Time: 3:00 - 6:00 PM
The Exiles featuring award-winning step dancer Kevin Doyle; Rhode To Dublin, and Barry & Pat Callahan ceili callers. 
SCHOOLYARD CONCERT SERIES
Common Fence Music and Hope & Main are partnering to bring this free concert series to Hope & Main's Schoolyard Market, located at 691 Main Street in Warren. On every third Sunday of the month the market will be open from 9:00 AM - 1:00 PM while live music and activities take place from 10:00 AM - 12:30 PM. Enjoy a diverse range of talented acts from Rhode Island and Massachusetts alongside Hope & Main's lineup of local farmers and artisans. Adults: Enjoy brunch beverages in the beer garden while kids build their own instruments in the family craft tent or enjoy outdoor games. Begins June 23.
THE SCHEDULE
June 23: Magnolia, Rhode Island's own hometown Cajun band
July 21: Kalfou, Boston-based West African/Caribbean quartet
August 18: Robertico Arias & Alebreke, Latin band
September 22: Four Bridges, southern New England-based bluegrass band
MORE LIVE MUSIC EVENTS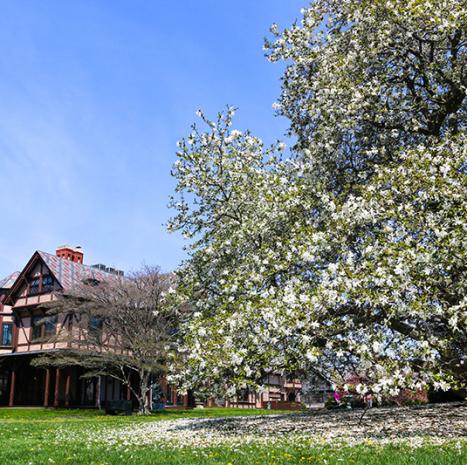 Newport Art Museum
Tuesday, July 9 + Tuesday, July 16
6:00 - 8:00 PM
Family-friendly concerts hosted on the lawn at Newport Art Museum.
Sponsored by Newport Music Fesitval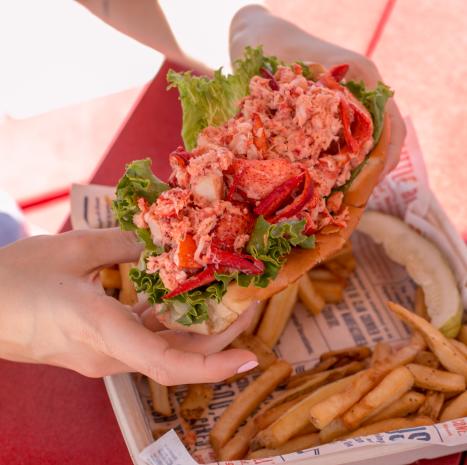 Singing Out Against Hunger
Friday, August 9 + Friday, September 6
5:00 - 9:00 PM
Savor award-winning food, raffles and local musicians on the Nanaquaket Pond patio at Evelyn's Drive-In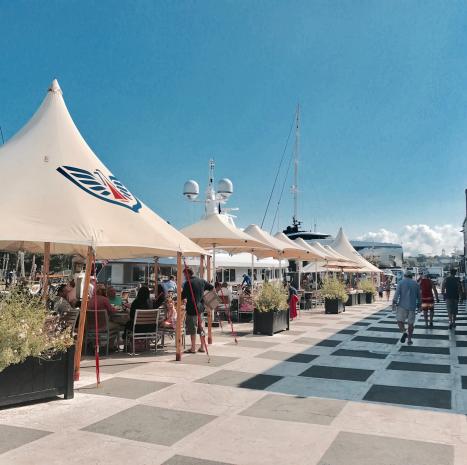 Live @ Belle's
June 15, 11:00 AM - 1:00 PM
Join Craig Goldberg Music at Belle's at the Newport Shipyard for live music on the dock.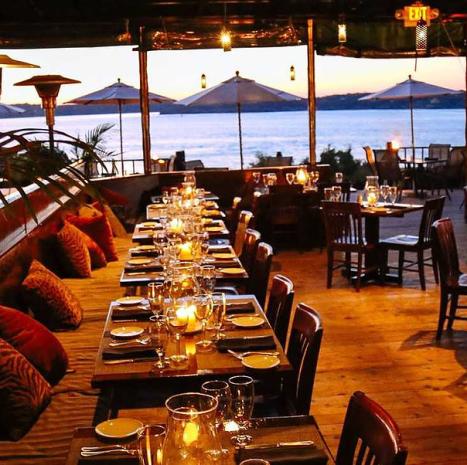 Live Music at Safari Room
Monday, July 29, 1:00 - 4:00 PM
Head to the Safari Room at Ocean Cliff for live music, food and drinks overlooking the bay.
GET SOCIAL
Tag your photos #TheClassicCoast for the chance to be featured on our accounts.