There are still things about our destination that we're learning everyday. Needless to say, we don't blame you for having questions. We took to TripAdvisor to answer your most frequently asked Newport, RI questions.
Everything you wanted to know, answered. 
1
WHERE DO I PARK?!
We seem to get this question a lot. So much in fact, that we created an entire post for it. But to give you the short and sweet version: You can park your ride in the The Gateway Center lot. There's plenty of space and the fee is quite reasonable; $2 for the first half hour, then $1.50 for each additional hour.
Park your car and get on a trolley to travel throughout town worry-free, or simply walk; area shops, restaurants and wharves are just a stones-throw away.
2
WHAT SHOULD WE SEE IF WE'RE ONLY IN NEWPORT FOR ONE DAY?
This question is always a tough one. Our destination boasts handfuls and handfuls of must-see attractions touching every possible category, from historical landmarks to unique restaurants and one of a kind shops. It all depends on your interests. Our Top 10 Things To Do features our most highly recommended attractions, from the famous 3.5 mile Cliff Walk to historic Fort Adams, the nation's largest coastal fortification, and of course, our beloved Gilded Age Mansions. None of those pique your interest? Start on our Things to Do page and narrow your search by your interests. Whether you're looking to engage your inner adventurer or sit back and relax, we've got just the thing for you.
Looking for a two-day itinerary? Click here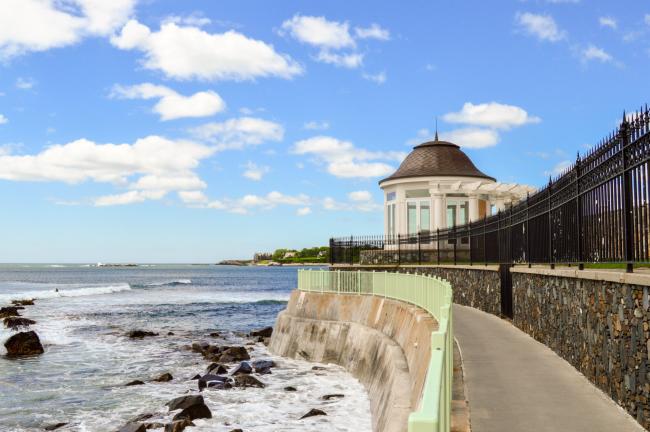 3
WHAT ARE SOME KID-FRIENDLY THINGS TO DO?
Newport is often revered for its culinary enticement, historic charm and miles of gorgeous coastline. As an adult, it's paradise. As a kid, your requirements are a little more simple: fun, fun and more fun. Luckily for little ones, the City by the Sea is packed with kid-friendly experiences. Kids can join the fleet of working fishing boats in Newport Harbor and go lobster fishing with Fish'n Tales Adventures, stomp divots at a Newport polo match, or scoot about town in a Scoot Coupe, two-person scooters with three wheels go approximately 25-30mph and are a thrilling way to take in 10-mile Ocean Drive. Our city is your playground.
Visiting in the Summer? Check out our Summertime sand bucket list for endless family fun.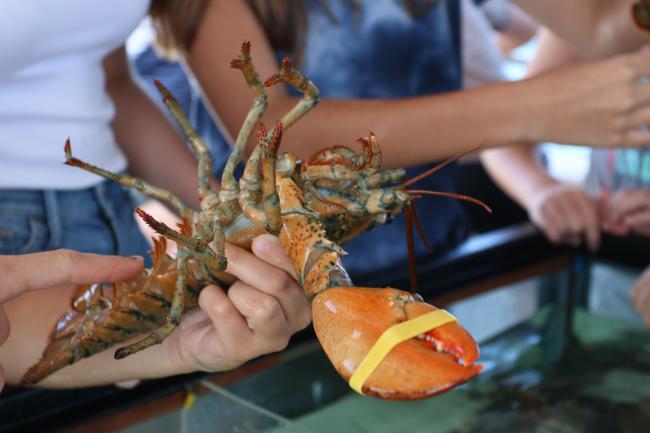 4
IT'S RAINING OUT. WHAT CAN WE DO?
A little rain never hurt anyone! There's plenty to see and do in Newport while the rain comes down. Explore one of our many museums; from car fanatics to art enthusiasts and sports fans, our museums have something for everyone. Prefer something a little more relaxing? Catch a movie at Jane Pickens Theater. The world-class art house cinema located in Washington Square shows a mixture of first run movies, documentaries and classic films. Or engage your inner wine connoisseur during a wine tasting at on our of local vineyards. 
For more ways to have fun on a rainy day, click here.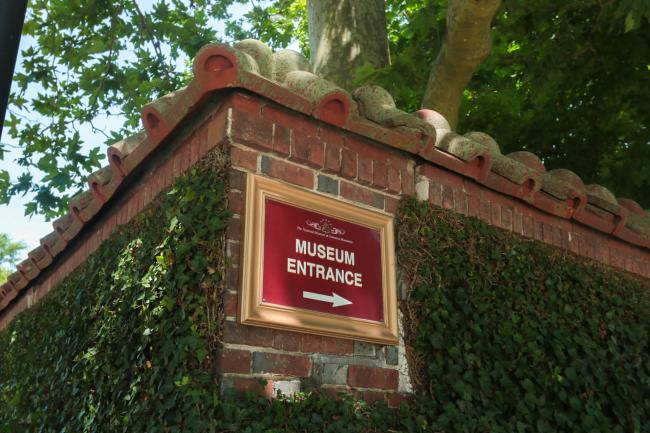 5
WHERE CAN I GO TO EXPERIENCE NEWPORT OFF THE BEATEN PATH?
Contrary to popular belief, there's more to us than opulent mansions and unspoiled coastline (though we wouldn't complain if that was the case.) Newport is filled with hidden gems just waiting to be explored. From newly-opened, one of a kind restaurants (See your comfort food oasis, the cutest cafe you ever did see and a place to get back to your roots), to low-key coffee shops with a view, Newport is full of surprises. Not to mention eight other coastal communities we think you should become better friends with.