It's been almost 30 years since we saw Bette Midler, Sarah Jessica Parker and Kathy Najimy get witchy on screen in Disney's Hocus Pocus, a 1993 cult classic. This month, the three Sanderson Sisters return to cast spells and chaos in the sequel Hocus Pocus 2, streaming September 30 only on Disney+. 
The first movie and the sequel are set in Salem, Massachusetts. But this time, the movie was entirely filmed in Rhode Island, with many scenes shot in Newport, transforming Washington Square and other famous sites around town into the witchy New England coastal town of Salem.
Come, we fly—take a look at the official teaser trailer and a behind-the-scenes look at the Newport filming locations below.
Filming Locations
From Washington Square, and Newport Colony House to a runaway Trolley Car on Touro Street, here's is an inside look at the filming locations in Newport.
1
Salem Scare Fest: Washington Square, Eisenhower Park
Once again Washington Square was transformed for the big screen (Amistad, 1997).
Eisenhower Park, located in the center of Washington Square, became the venue of 27th annual Salem Scare Fest. Festival booths painted in bright orange and purple filled the park and boasted carnival games including "Count Quackula" and "A Haunted Mess", to name a few.
While the set is long gone, see if you can identify the Newport streetlights and buildings in the movie—you can find a sneak peek of the sets below.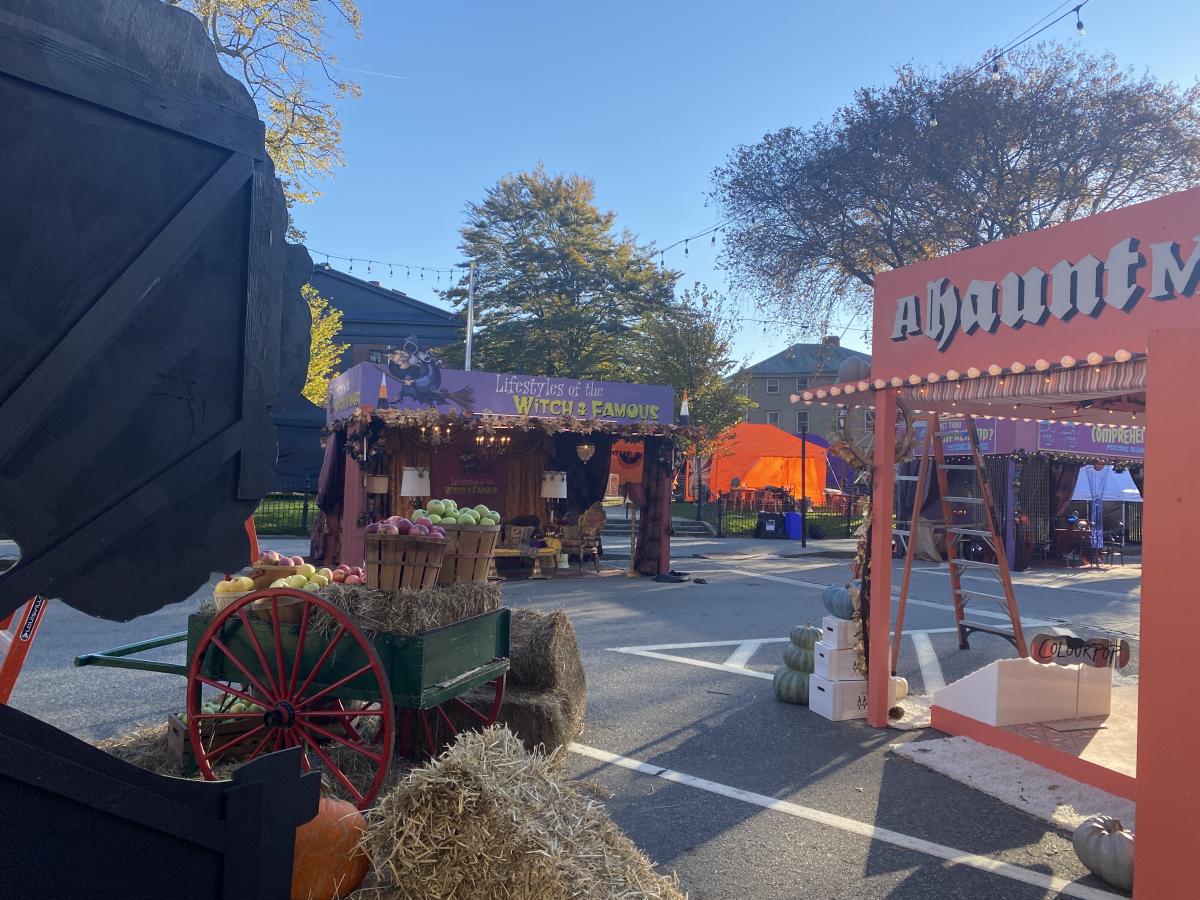 2
Stage at Salem Scare Fest: Newport Colony House
Look for a scene in front of The Newport Colony House on Washington Square. The film crew erected a concert stage in front of this 1739 historic building—the fourth oldest statehouse still standing in the United States. Spoiler: the three witches will sing, dance and fly to Blondie's hit, "One Way or Another."
3
Olde Salem Magic Shoppe: 51 Touro Street
What was once an empty parking lot—transformed into the iconic Olde Salem Magic Shoppe, constructed for the movie. It was built in just a few short weeks at 51 Touro Street, they built the facade and water wheel, and decorated it to fit the films spooky New England aesthetic.
Look for the city street lamps, adorned with Salem Scare Fest signs, and a distinctive building next door with an ornate front porch to spot this location.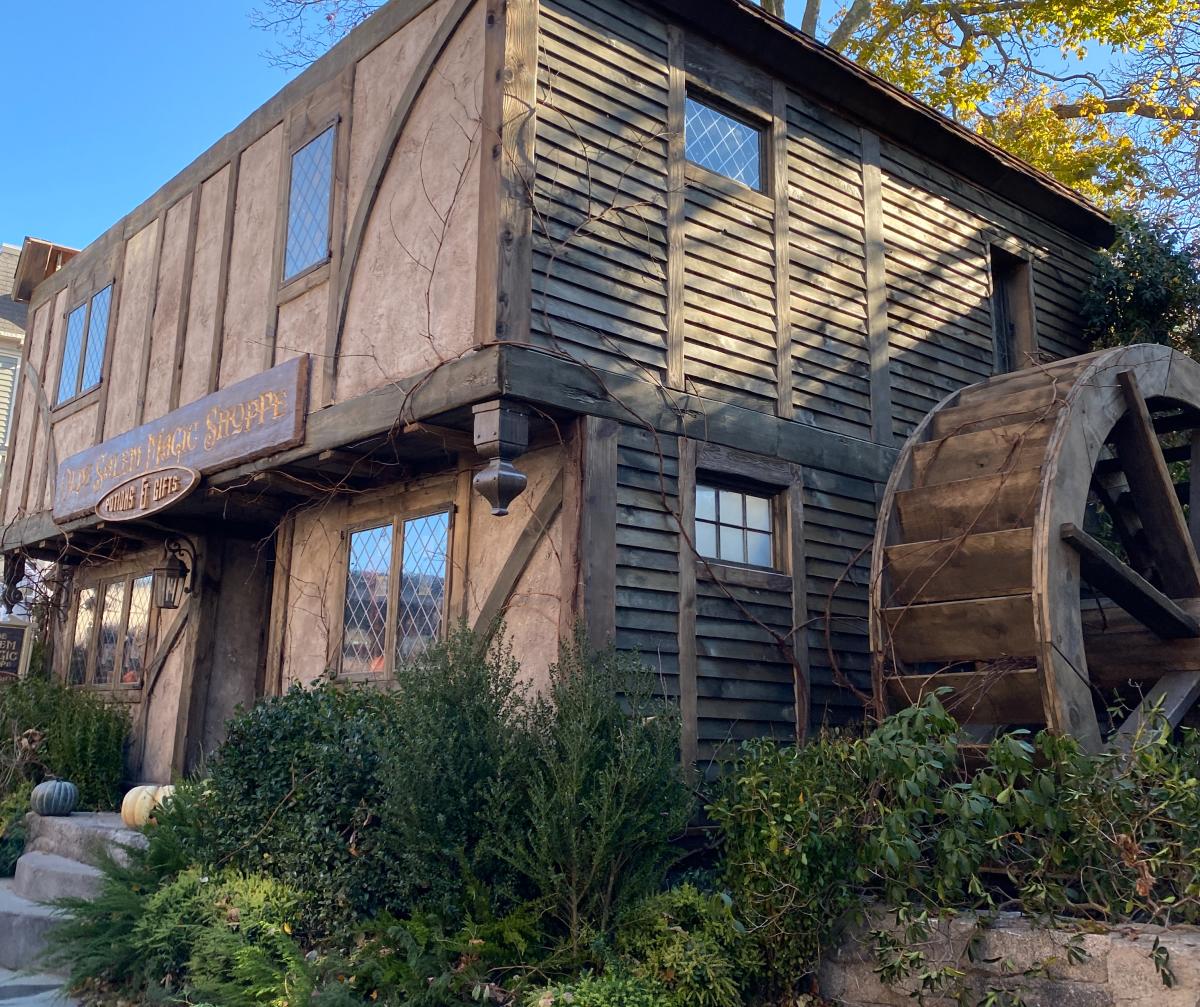 4
Haunted Salem Trolley Tour: Touro street
Spotted on Touro Street, between the Olde Salem Magic Shoppe and Salem Scare Fest, sat the Haunted Salem Trolley Tour. Try your best to spot iconic Newport streets and buildings during the scenes with this trolley.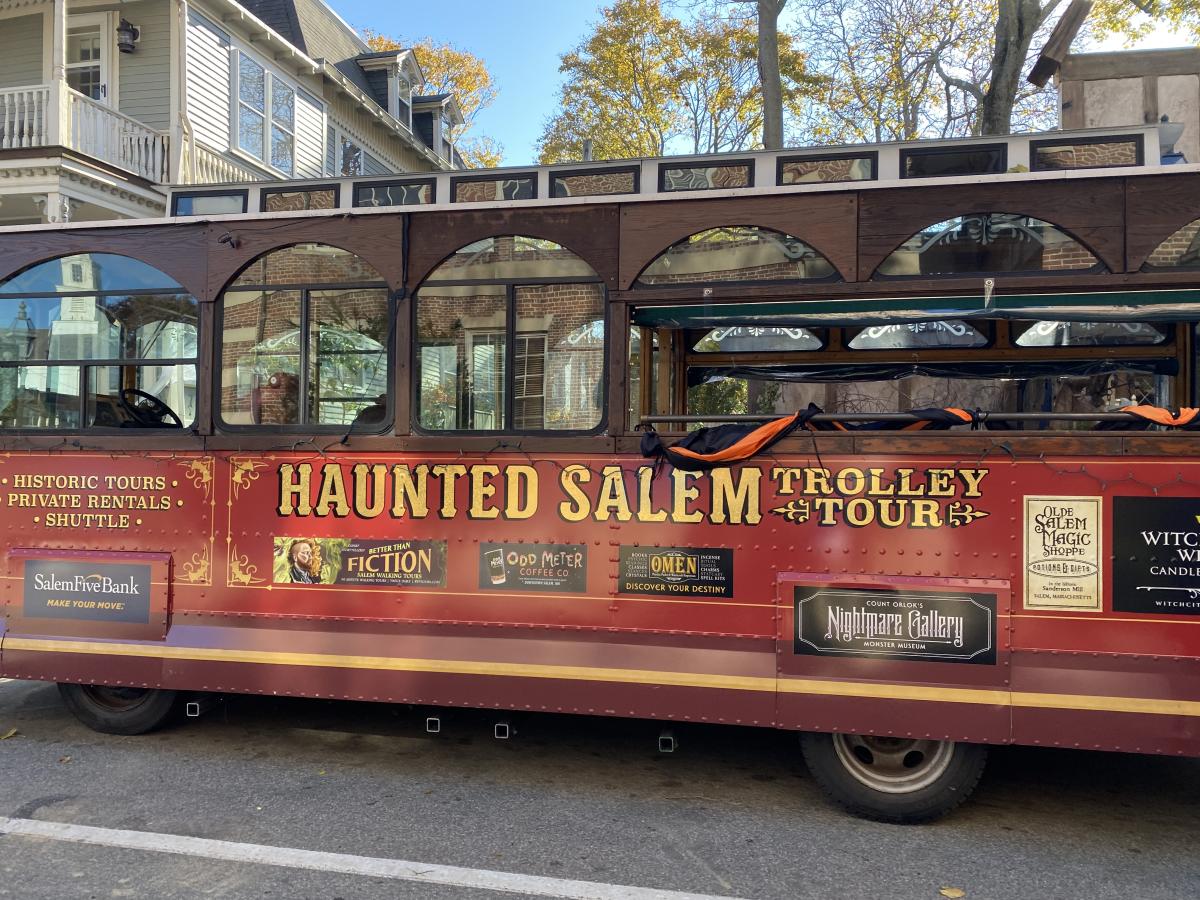 5
Halloween Movie Week: Jane Pickens Theater Marquee
Historic Jane Pickens Theater, also located in Washington Square, and just a few doors down from the Olde Salem Magic Shoppe (wink, wink), participated in the Salem Scare Fest with their marquee promoting the event (see below). We will have to wait to see if this iconic facade makes its way onto the big screen.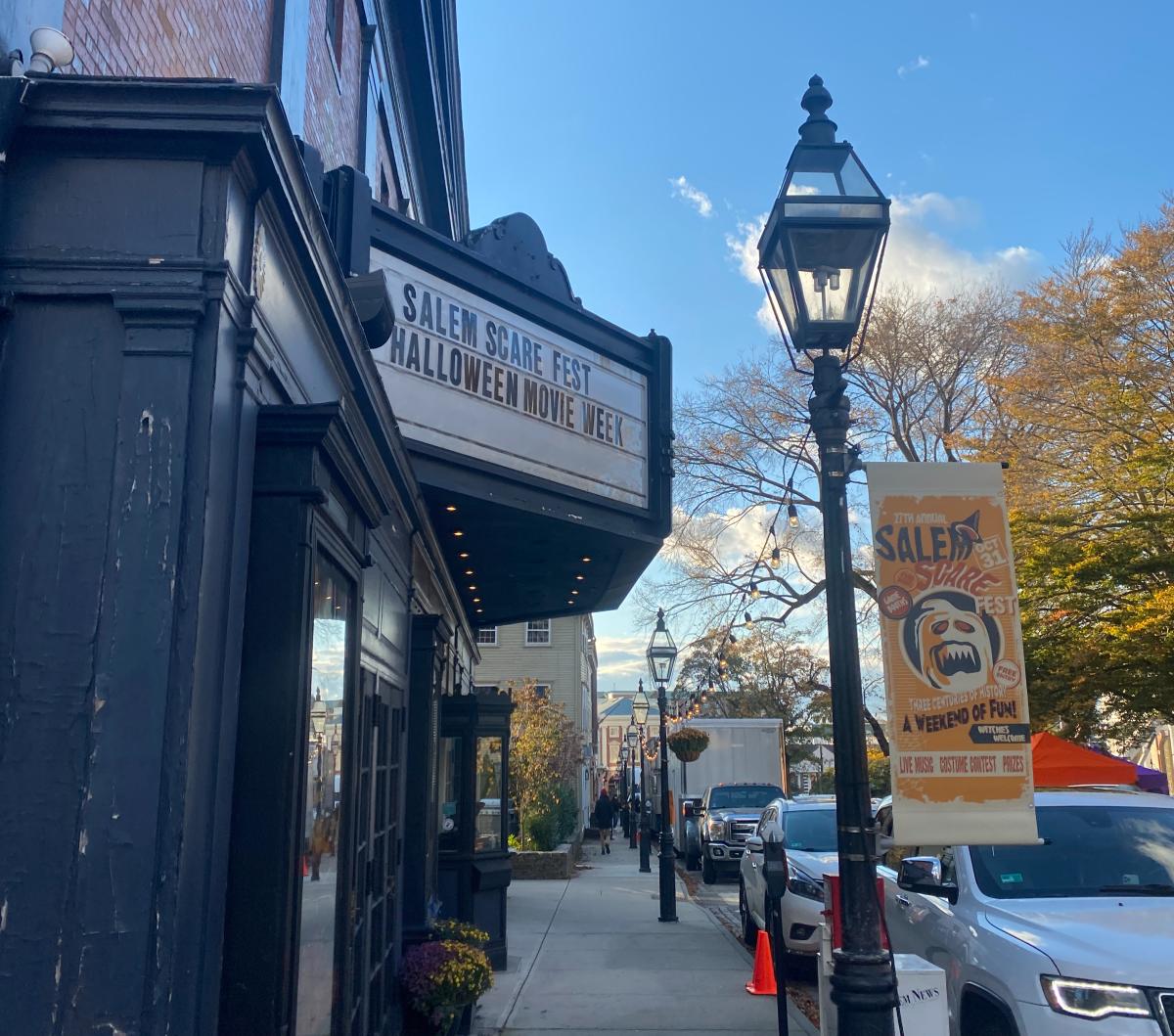 More Details
See for yourself: Hocus Pocus 2 will be coming to Disney+ September 30, 2022. 
WATCH THE LATEST TRAILER:
GET SOCIAL
Tag your photos #TheClassicCoast for the chance to be featured on our accounts.