Come Christmas, the historic charm of our seaside city transforms into a glimmering wonderland brimming with twinkling lights and wreaths aplenty. We know you've heard our Gilded Age Mansions get dressed up in their yuletide finest, and the Bowen's Wharf Christmas tree boasts thousands of lights by the harbor downtown, but you better believe we've got a few hidden spots up our sleeve decked out in Christmas cheer that you haven't heard of before. Hint: You might want to have your camera ready.
1. THIRD BEACH PEACE WREATH
We still don't know what kind of Christmas elf sets up this stunning display of twinkling lights and evergreen each year, but it's one of our favorite places to stop and take a minute (or 10) to relax amidst the holiday frenzy.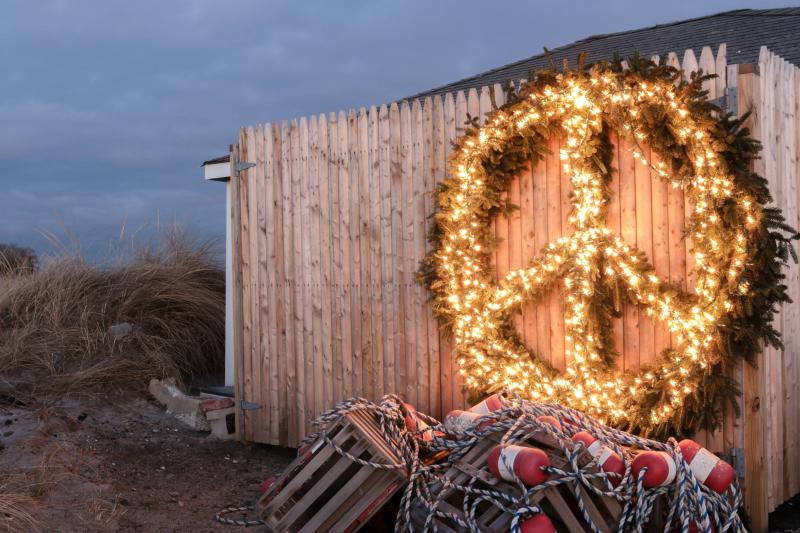 2. THE CONANICUT MARINE FUEL DOCK HOUSE
Just when we think Jamestown can't get anymore quaint and cozy, this tiny cedar-shingled "house" trimmed in white lights set on the harborfront shows up. Pro tip: Grab your camera and head over just as the sun begins to set for a stunning shot with the "pearl necklace" of the Newport Bridge as your backdrop.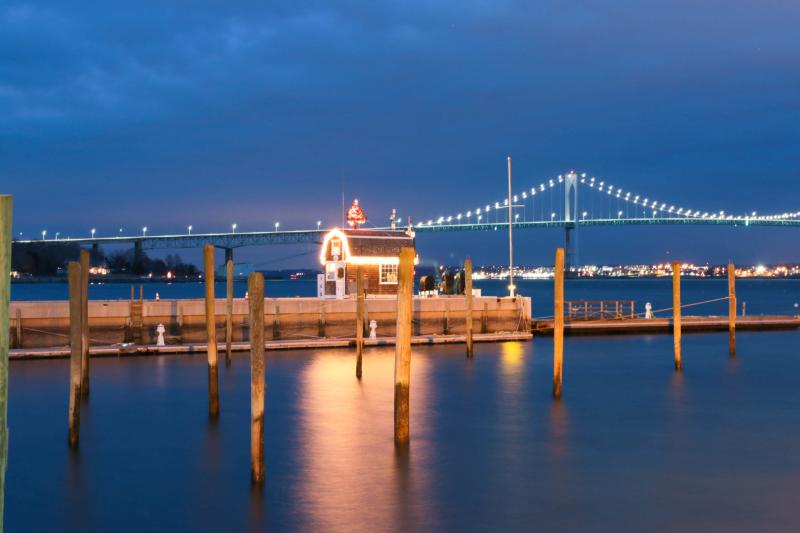 3. SECOND BEACH CHRISTMAS TREE
It's a longtime holiday mystery on how this tree gets there, but it's always whimsically decorated with a few nautical finds and treasures from the sea.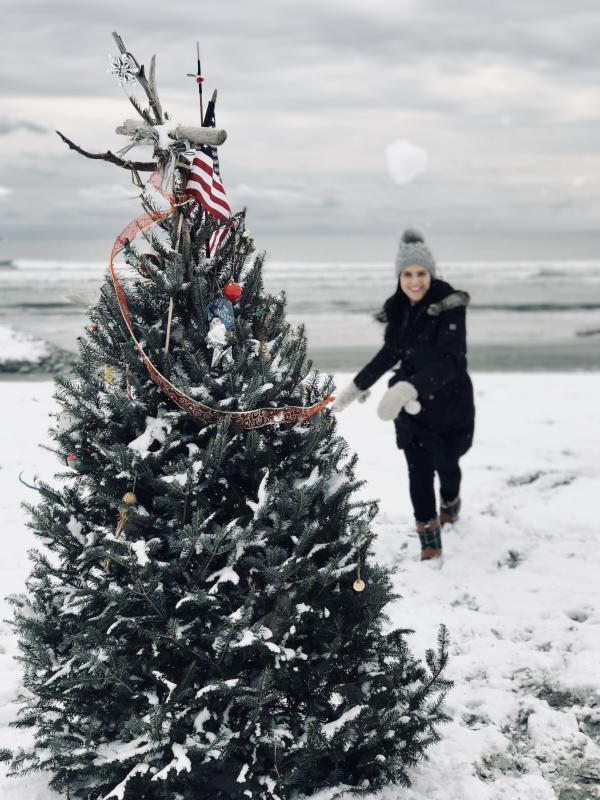 4. GOAT ISLAND LIGHTHOUSE
This festive beacon bedecked in lights and garland resides on Goat Island. Boasting unobstructed views of Newport Bridge in the background, it's the perfect spot to get you in the Christmas spirit. Bonus: You can visit the Gurney's goats, William and Cornelius, while you're there.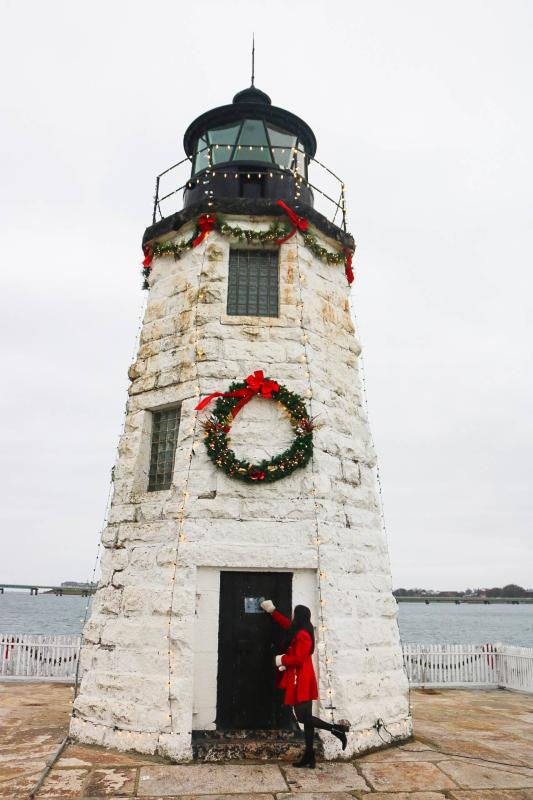 5. BANNISTER'S WHARF MARINA
This tucked-away spot at the end of Bannister's Wharf is where seaside charm and festive cheer meet come the holiday season. Pro tip: Visit at night to catch a glimpse of the holiday lights, and don't forget to head to the end of the dock to see the second Christmas tree set right on the water.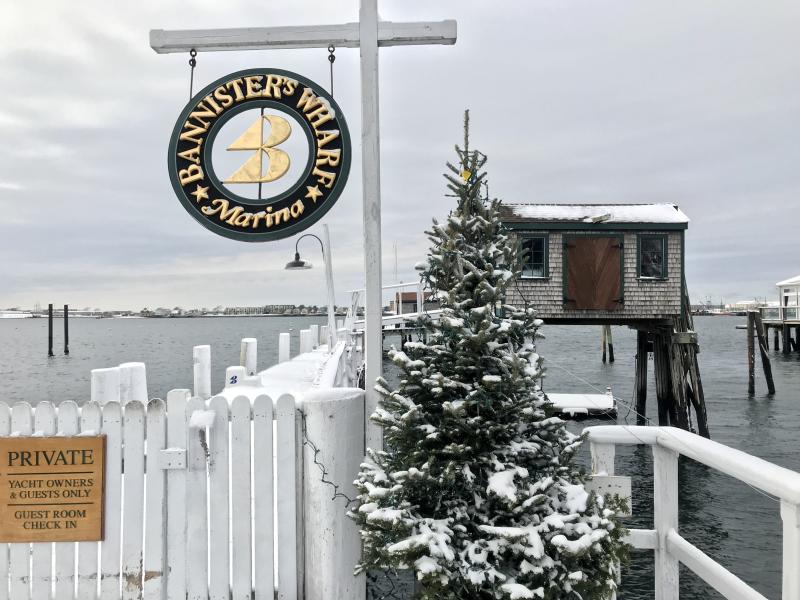 6. BRISTOL
Each year, historic Blithewold Mansion transforms into a sparkling display of Christmas magic to celebrate the season alongside a lengthy list of festive events to awaken your holiday spirit. A short drive down the street will take you through downtown Bristol, bedecked in a display of lights and twinkling snowflake displays. Stop into Linden Place Mansion, where every nook, cranny and mantel of the 200-year-old mansion is bedecked in yuletide finery.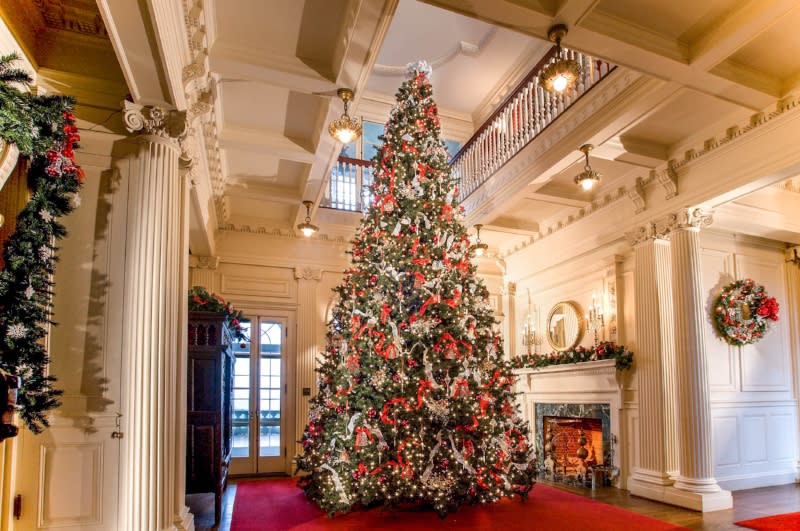 7. THE LOBSTER TRAP TREE
Comprised of multiple lobster traps, garland, lights and buoys, this makeshift Christmas tree overlooking the harbor brings together the charm of the holidays and the undeniably nautical spirit of our Classic Coast.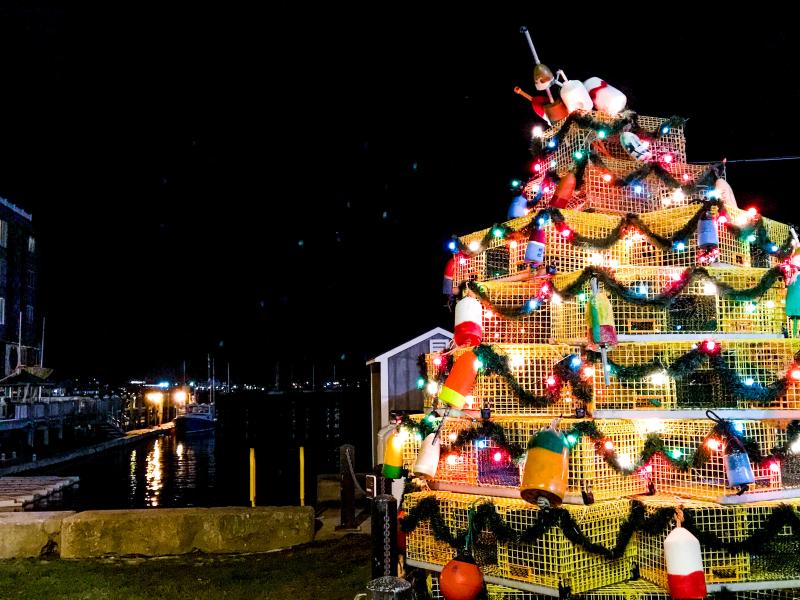 7. THE CLARKE COOKE HOUSE
Considered a Newport staple, Clarke Cooke House boasts endless yards of fresh greens from end to end and holiday wreaths aplenty.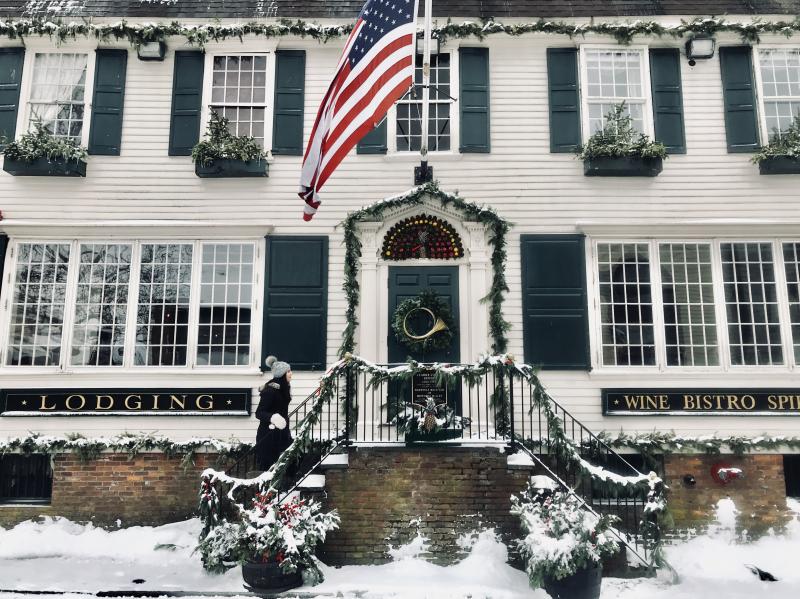 MORE EXPERIENCES
invalid widget [plugins_collections_template_custom_imagegrid] [custom_imagegrid]
GET SOCIAL
Tag your photos #TheClassicCoast for the chance to be featured on our accounts.