Come Christmas, the historic charm of our seaside city transforms into a glimmering wonderland brimming with twinkling lights and wreaths aplenty. We know you've heard our Gilded Age Mansions get dressed up in their yuletide finest, and the Bowen's Wharf Christmas tree boasts thousands of lights by the harbor downtown, but you better believe we've got a few hidden spots up our sleeve decked out in Christmas cheer that you haven't heard of before. Hint: You might want to have your camera ready.
9. Peabody's Beach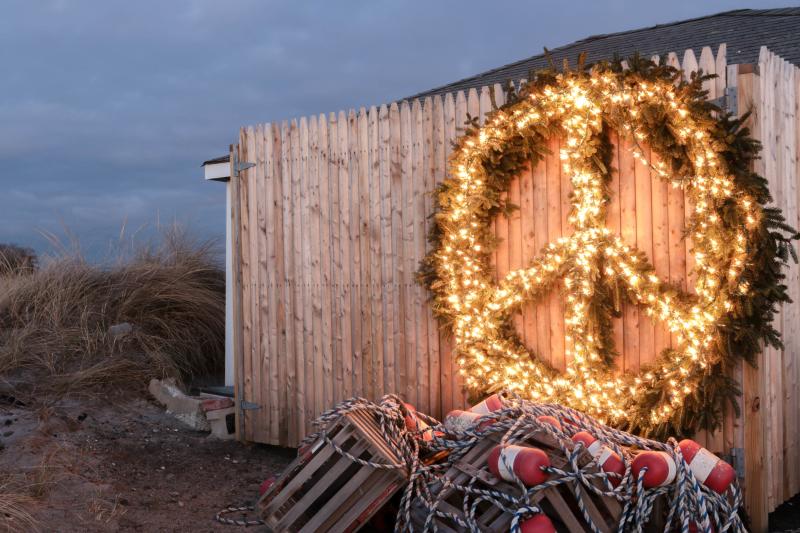 We don't know what kind of Elf on the Shelf sets up this illuminating display each year, but it's one of our favorite places to channel inner peace amid holiday hustle bustle.
8. The Conanicut Marine Fuel Dock House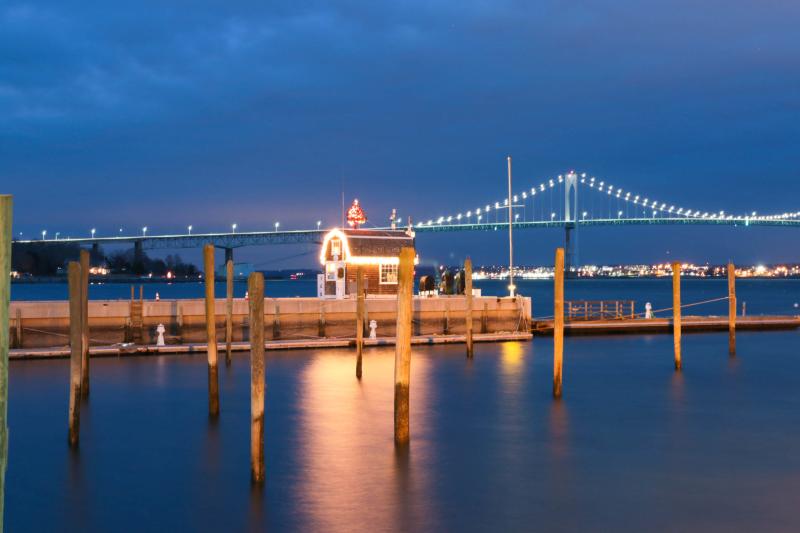 Cheers to simple pleasures, like this tiny cedar-shingled "house" trimmed in white lights jetting into Jamestown's charming harborfront amid the backdrop of the "pearl necklace" of the Newport Pell Bridge.
7. Second Beach Christmas tree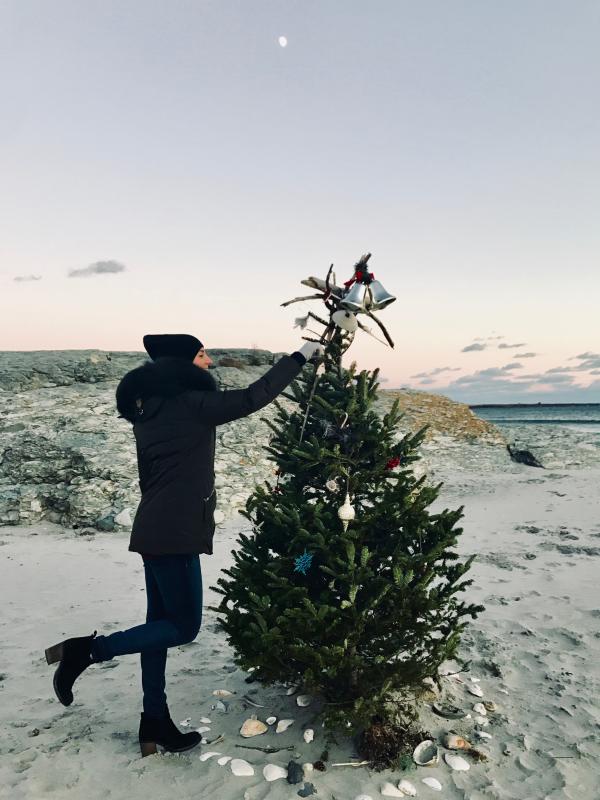 It's longtime holiday mystery on how this tree gets there – we'll just call it a Christmas miracle – but it's always whimsically decorated with a few nautical finds and treasures from the sea.
6. Goat Island Lighthouse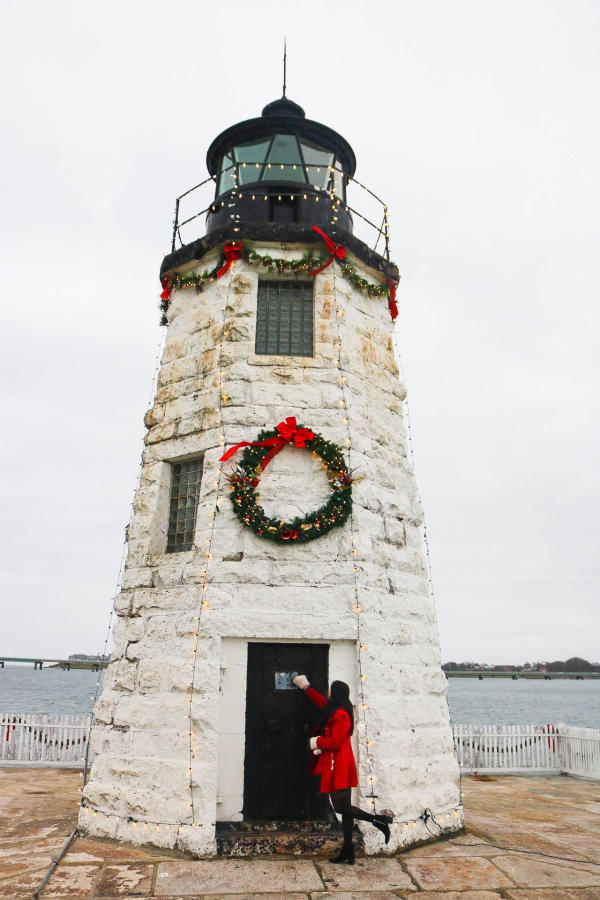 This festive beacon bedecked in lights and garland resides on Goat Island. Boasting unobstructed views of Newport Bridge in the background, it's the perfect spot to get you in the Christmas spirit. Bonus: You can visit the Gurney's goats, William and Cornelius, while you're there. 
5. Bannister's Wharf Marina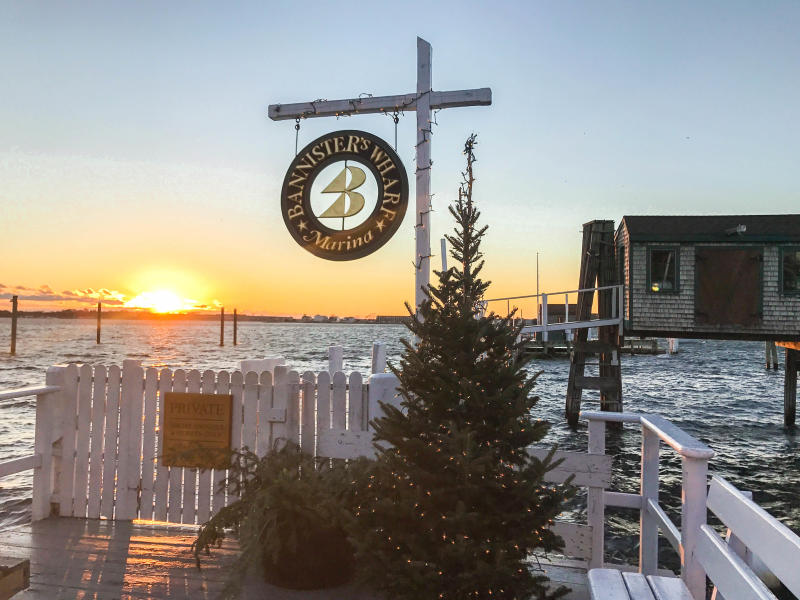 This tucked-away spot at the end of Bannister's Wharf gets bedecked in holiday lights and the quaintest of Christmas trees, giving it the perfect balance of seaside charm and festive cheer.
4. The entrance to Ida Lewis Yacht Club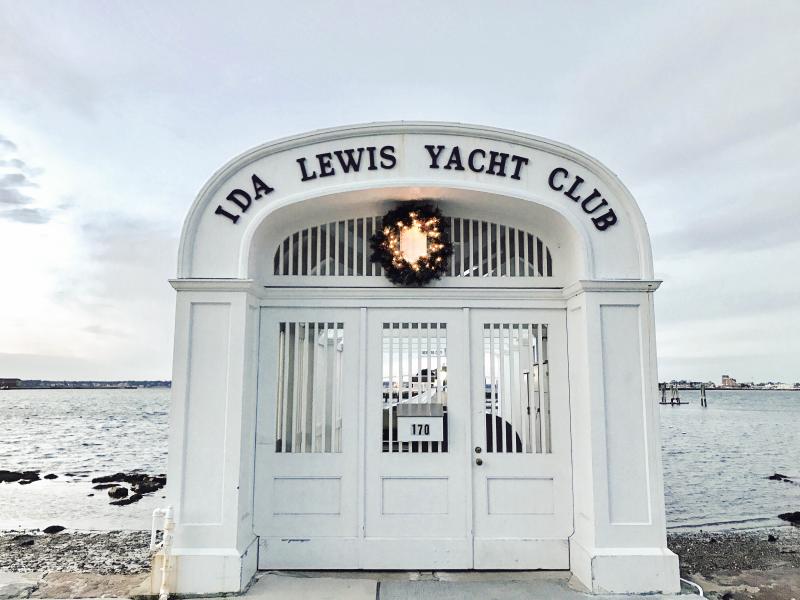 You don't need you to be a member to pose in front of the iconic arched entry to this private yacht club on Wellington Avenue abutting King Park.
3. Beautiful Bristol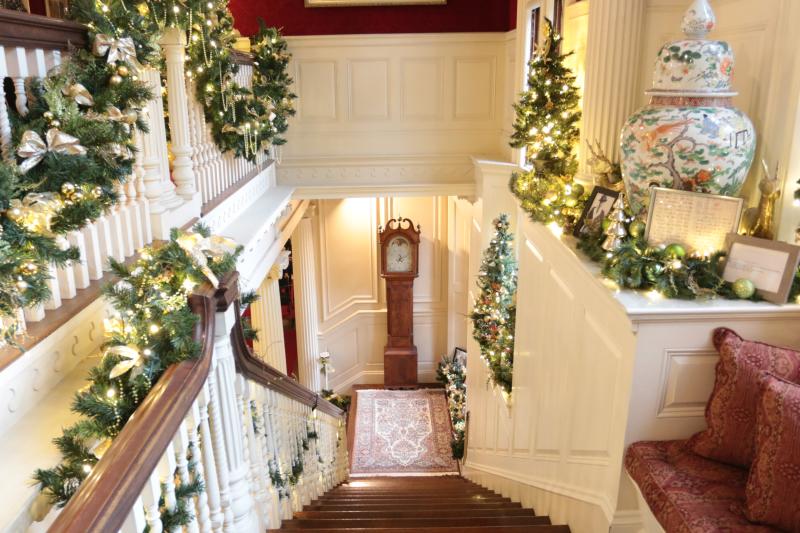 Every year, Blithewold offers a dazzling display celebrating the magic of Christmas with festive events the whole season through. At nearby Linden Place, stunning decorations and designer tablescapes await. Bristol during the holiday season is basically a Rockwell painting brought to life.
2. Newport Mansion Gates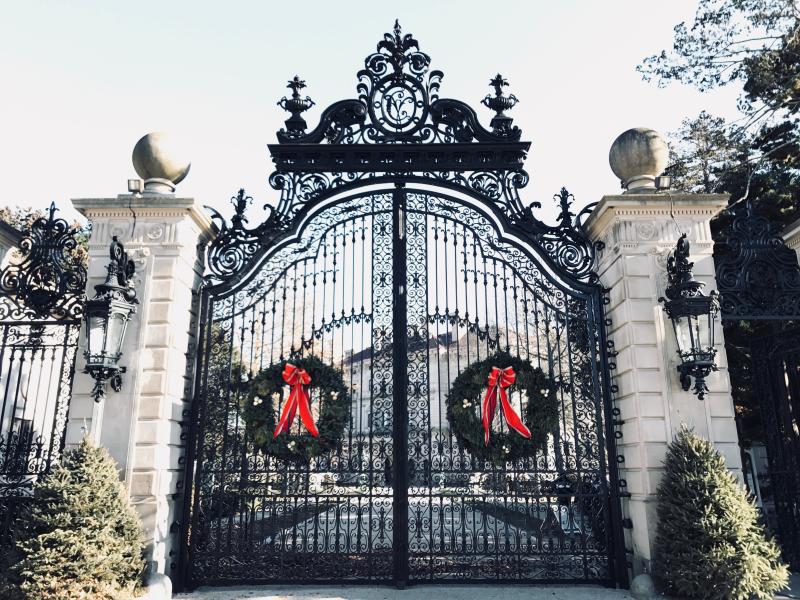 Ain't no Christmas like a Gilded Age Christmas 'cause a Gilded Age Christmas don't stop.
1. The Clarke Cooke House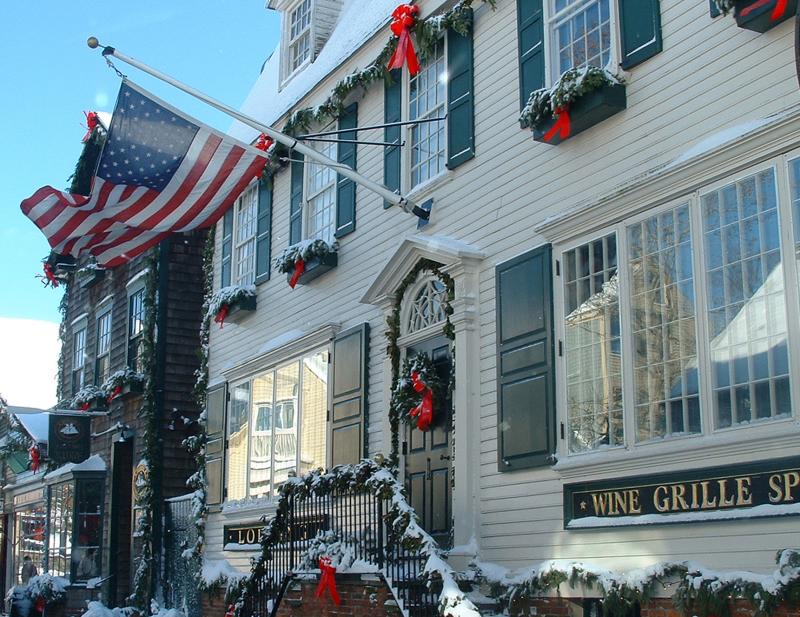 Arguably the most recognizable restaurant in Newport, each year the CCH gets decked out in yuletide finery with yards and yards of fresh greens from end to end and holiday wreaths aplenty.