From toasty cocktails sipped next to a roaring fire and deals on your hotel stay to winter bird walks and even some horseback beach trails, there's no shortage of opportunities for January wanderlusting here in Newport. 
Take advantage of month-long discounted hotel rates (up to 50% off) with RI Hotel Month, alongside complimentary amenities including spa treatments, dining credits, room upgrades, and special activities. For a dose of fresh air, check out the pop-up igloos in and around Newport, go ice skating at Newport Harbor Island Resort, or bundle up and make your way to Simmons Farm for a goat hike.
For more ideas, check out our picks for the month below. 
1
Newport Polar Bear Plunge
Where:

Easton's Beach

When:

January 1, Starting at 12:00 PM
Every New Year's Day the Newport Polar Bears Club invite anyone crazy enough to join them for a swim in the Frosty North Atlantic Ocean for charity. All proceeds from the swim go to A Wish Come True, an organization that grants wishes to children with life-threatening illnesses in Rhode Island.
2
RI Hotel Month
Where:

Across Rhode Island

When:

January 1 - 31
Rhode Island's Hotel Month 2023 returns January 1-31, 2023 with big savings on overnight stays at Rhode Island's top hotels, historic inns and quaint B&Bs. The month-long event features rates up to 50% off alongside complimentary amenities including spa treatments, dining credits, room upgrades, and special activities.
From luxury properties located in the heart of downtown to one-of-a-kind, perfectly fluffed boutique hotels—take your pick. Suite dreams start here. 
3
Chinese New Year Celebration at Yagi Noodles
Where:

Yagi Noodles

When:

January 17 - 28
Ring in the new year with Yagi Noodles and commencing the Year of the Rabbit! Celebrations last for 16 days so they will be offering the new year menu from Jan 17th - Jan 28th—enjoy it while you can.
4
37th Annual Hangover Classic
Where:

Colt State Park

When:

January 1, 10:30 AM
Start the year off right with the 37th annual hangover classic-style road race! Enjoy picturesque Bristol with a stunning course through Colt State Park and beautiful Poppasquash Rd.
5
Goat Hikes at Simmons Farm
Where:

Simmons Farm

When:

Saturdays & Sundays, Starting at 11:00 AM + 1:30 PM

Cost:

General Admission is $25.00, $10 Hike only, no goat, $40 Family Ticket (one goat per family)
Whatever the season, the goats of Simmons Farm welcome You to join them for a stroll through our bucolic pastures. Enjoy the company of your Caprine friend as they escort you through our scenic farm. Enjoy the simple pleasures in time spent outside in nature. The goats will meander along, stopping often to snack and nibble on whatever is still sweet and green all around them. During a global pandemic it is important to get outside and enjoy the company of others, human and goat and this is a perfect adventure to cover it all!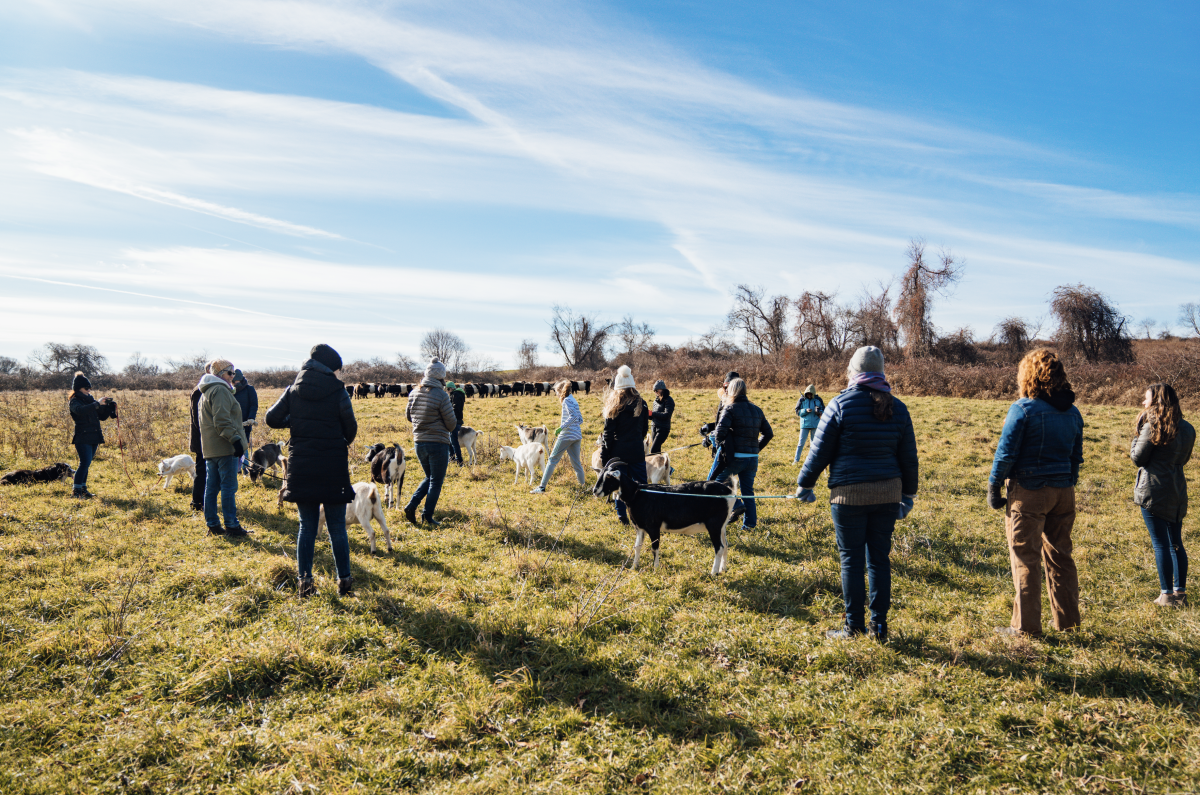 6
Afternoon Tea Service at Hotel Viking
Where:

The Garden Room at Hotel Viking

When:

Saturdays & Sundays, 2:30 PM - 4:30 PM

Cost:

$49 per person, tax and gratuity not included
Experience a winter tradition at Hotel Viking.  Make your way to One Bellevue for an iconic tea experience that includes quintessential tea pairing and is accompanied by a champagne and cocktail cart. They may be 95 years old, but this Tea Service is anything but stuffy! Prepare for an elegant experience in smart casual attire.
7
Farmers Market at Mount Hope Farm
Where:

Mount Hope Farm

When:

Saturdays in January, 10:00 AM - 12:30 PM
The year-round farmers market at Mount Hope Farm happens every Saturday morning. Swing by to pick up your local produce, bread, meat, fish, kombucha, and more each week as well as listen to live music in the summer, connect with local nonprofits and community organizations, and visit with friends!
8
Aquidneck Growers Market
Where:

Stoneacre Garden

When:

Saturday, January 7 - 28, 9:00 AM - 12:00 PM
Aquidneck Community Table's Growers Markets provide easy access to seasonal, regionally-grown food and greater awareness of the benefits of eating fresh local foods for our health, the strength of our local economy, the viability of agricultural life, and the future of our earth.
Our marketplaces feature both organic and conventionally-grown products that include fresh vegetables, cut flowers, herbs, fruit, plants, eggs, breads, baked goods, meats, seafood, cheese, salsa and prepared foods such as soups, vegan foods, Mediterranean and Middle-Eastern cuisine.
9
Tiverton's Farmers Market
Where:

Tiverton Middle School Gymnasium, 10 Quintal Drive

When:

Sundays, January 8, 15, 22 & 29

Time:

10:00 AM - 1:30 PM
A Local Farmers Market situated right smack in the middle of this cozy town of Tiverton, RI. Connecting the community to fresh & local produce, agriculture, makers, products and art. Located at the Tiverton Middle School Gymnasium, 10 Quintal Drive. 
10
FREE FAMILY FUN DAY
Where:

Audubon Nature Center & Aquarium

When:

January 7, 10:00 AM - 3:00 PM

Cost:

Free
Thanks to Citizens Bank, the Nature Center and Aquarium is open free to the public the first Saturday of every month. Enjoy nature stories, animal discoveries, hikes and more. No need to register!
The Schedule:​
10:00 am – 3:00 pm: Craft Table
10:00 am – Nature Story
11:00 am and 2:30 pm – Animal Interview
1:00 pm – Crafting New Animals: Kids create their own unique creature collage using physical adaptations from wild animals found in Rhode Island
11
New Year's Winter Wellness Workshop
Where:

Norman Bird Sanctuary

When:

January 13, 5:00 PM - 8:30 PM

Cost:

$50
Welcome the New Year with wellness and receive nurture from nature. This unique event will send you home feeling relaxed and prepared to succeed in the New Year ahead. Set your intentions with guided meditations and journaling sessions. Try winter herbs for wellbeing, cleanse with stretching and yogic breath work, and walk under the winter night sky to experience a new appreciation for our beautiful forests.
12
January Beer Hall
Where:

Newport Vineyards

When:

January 20, 5:00 PM - 8:00 PM

Cost:

FREE ADMISSION
Break out of the winter blues and join us for an evening featuring our lineup of fresh Taproot beers and bites, wines, live music, and good vibes. We'll be transforming our Tasting Room for one evening only into a bonafide beer hall; tasting and pint bars, themed brewery bites, live music, and of course our very own fresh Taproot beer.
We're excited to welcome 4-piece powerhouse Real Weird Band, known for playing a mix of throwback hits and more.
MORE DETAILS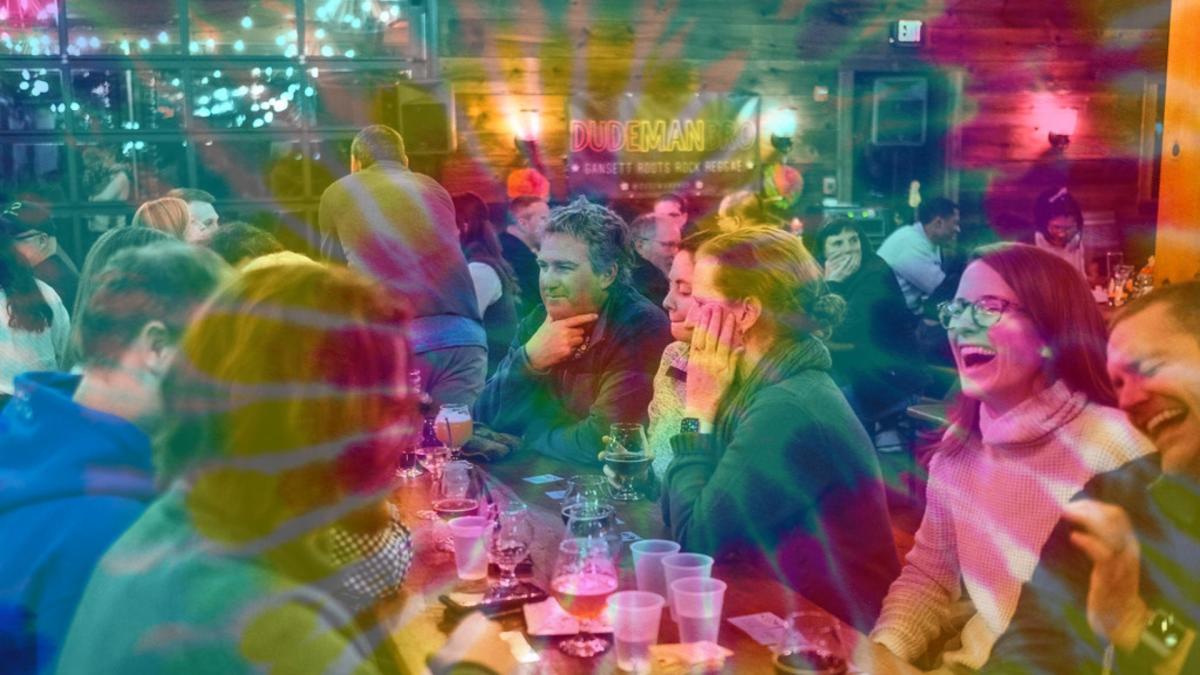 13
Shorebird Stroll
Where:

Norman Bird Sanctuary

When:

Saturday, January 21, from 8:00 AM 9:00 AM
Join a Norman Bird Sanctuary naturalist at Third Beach for a hike along the shore to watch for visiting rare winter birds. Enjoy ocean views and look for scuttling Sandpipers, elusive Eiders, bustling Buffleheads, and more!
Bring your binoculars, scope, and bird guide if you have them. Attendees are encouraged to dress warmly as it will likely be chilly. This event will be held rain or shine.
14
Wellness + Wine: Pilates w/ mend.
Where:

Newport Vineyards

When:

Tuesday, January 24 from 6:00 PM to 8:00 PM

Cost:

$30
Un-wine-d with a pilates class unlike any other. Held at Newport Vineyards and presented by the amazing mend, join in for an hour pilates class (suitable for all levels), followed by a Newport Vineyards wine tasting.
MORE DETAILS
GET SOCIAL
Tag your photos #TheClassicCoast for the chance to be featured on our accounts.