THE OFFICIAL BLOG OF DISCOVER NEWPORT, RHODE ISLAND
Cooler temperatures are breezing through our City by the Sea and with them comes a festive, family friendly (and perhaps a little bit spooky) events. From Blithewold Mansion's Great Pumpkin Hunt to a lecture in the enchanting Green Animals ...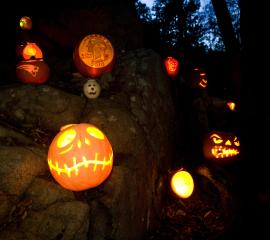 Halloween is quickly approaching...its almost here...and in a city that is full of immense history, beauty and spooky tales you will be able to attend any Halloween extravaganza in the perfect and appropriate, Newport themed attire... ...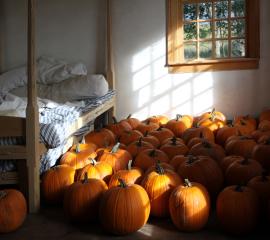 Rhody the Rooster highlights child-friendly events hosted by historic sites. Explore, learn and have fun this spooky season with these fun for everyone events: THURSDAY, OCTOBER 20TH Spooky Stories Around the Campfire Where : Coggeshall ...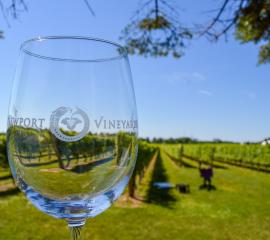 It's no secret that New England boasts a number of fall activities, but perhaps none quite as indulgent as wine tasting along our scenic coast. Seriously, there are fourteen unique tasting rooms sprinkled between Coastal Connecticut and ...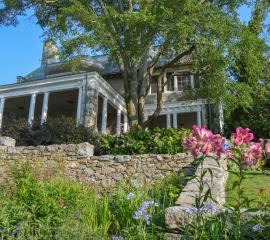 From National Apple Month and National Cookie Month to Vegetarian Month and Children's Magazine Month, October honors and celebrates many occasions. Thirty, to be exact. Our favorite of them all? National Go on a Field Trip Month. We have a ...
Chef Joe Simone has been capturing appetites for years. As the previous chef and proprietor of The Sunnyside Diner, and now the chef and owner of Simone's in Warren, Simone knows a thing or two about cooking up tempting, delectable meals. ...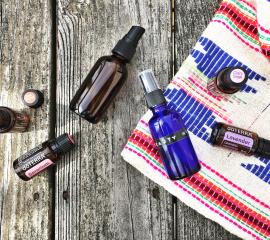 Join local Marketing Guru, Yoga Teacher and Essential Oils Educator Meredith Ewenson in the Kristen Coates Gallery to create, learn and become educated in all things essential oils: FAST FACTS What : DIY Essential Oils Workshop with ...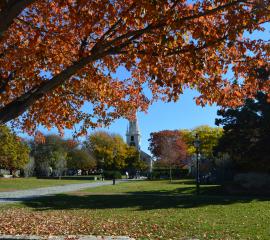 There are dozens of tours in our historic and picturesque City by the Sea, whether that be from the air, by sea or above the pavement in a rustic trolley. But, there is nothing quite like learning and exploring these cobblestone streets and ...
Today's Coastal Cooking recipe is courtesy of Owner/Chef Joe Simone from Simone's in Warren, Rhode Island via our weekly Rhode Show segments, which premiere Tuesdays at 9:00 AM. ...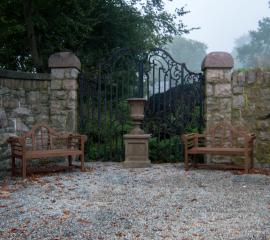 You don't get to be a 377-year-old city without legends and lore of haunted homes, ghoulish byways and spooky sights. October in Newport and Bristol county is renowned for its menagerie of colors and bounty of Autumn offerings, from harvest ...
Sign up for our Newsletter