THE OFFICIAL BLOG OF DISCOVER NEWPORT, RHODE ISLAND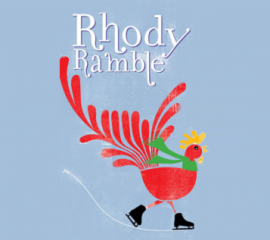 Explore authentic Rhode Island places with the Rhody Ramble, an adventure at 31 historic sites around the state. A year-round calendar features events, tours and programs designed for children and their families. The Rhody Ramble is run by ...
The charm of the holidays comes alive here in Newport where white lights festoon trees, mansions are filled with thousands of poinsettias, evergreens and wreaths, hotels and inns offer great deals and of course, our shopping districts offer ...
Santa Claus is coming to town. And then he's coming back a few more times. Here's where you can find jolly ol' Saint Nick throughout Newport and Bristol County during the holiday season. We call that a holly jolly Christmas. EVENTS THE ...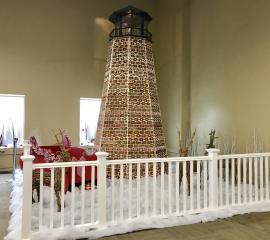 Discover Newport, in partnership with the Newport Marriott , is delighted to be a part of Christmas in Newport as the Newport Marriott's kitchen team completes construction on New England's largest working gingerbread lighthouse. The ...
Founded in 1971, Christmas in Newport began as a two-week festival that celebrated the noncommercial traditions of the holiday season. Now in its 46th year, the annual program spans 30 days of celebration hosted by residents, shopkeepers ...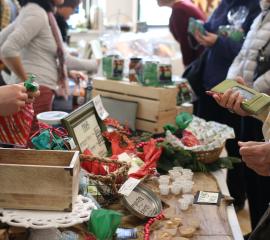 Eat, drink and shop local during Hope & Main's monthly lineup of specialty food markets. Each lively, food-centric marketplace showcases local companies crafting specialty food products, prepared foods and handcrafted beverages. Taste and ...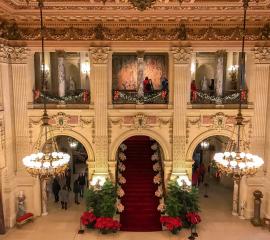 There is always a lot to do here in the City By The Sea, but now that the Holiday Season in underway, dare we even say, there is even more! Spend the day, weekend, or entire week here in Newport, Rhode Island where we've truly decked the ...
This Saturday, December 3 at 6:00 PM sharp, hundreds of sparkling white lights will illuminate the 25-foot tree at historic wharf during the 46 th Annual Bowen's Wharf Christmas Tree Lighting. The whole family can join in caroling, meeting ...
While you are decking the halls and singing carols for all to hear it is important to know EVERYTHING that there is to do this month. With family and friends surrounding you it is your time to share with them all of the beautiful ways you ...
We're constantly impressed, and even often inspired by the photos our fans capture of Newport. From scenic sunsets to heartwarming candid moments, our Instagram community is filled with unbeatable talent. From the fabulous bridge sunsets ...
Sign up for our Newsletter