2019 is the year all our winter dreams come true, apparently. It started when we found out there would be 6 (count 'em!) tree lightings around town, then came more than 50 festive events for nearly each day of December during Christmas in Newport, and now: an igloo pop-up at Gurney's Newport Resort and Marina.
The seaside resort overlooking Narragansett Bay and the Newport Bridge has launched multi-sensory themed igloos where you can savor a festive cocktail or assorted snacks while overlooking the bay. Each igloo is heated and has its own theme-specific games and music alongside a signature cocktail pairing.
As for the themes:
SANTA'S WORKSHOP
Conjure your Christmas spirit inside the Santa's Workshop igloo where twinkling decor, plush blankets, and a mailbox for Santa set the winter wonderland mood.
SIGNATURE COCKTAIL PAIRING: SOUTH POLE HOT COCOA
Vodka, peppermint schnapps, Corso hot chocolate, house made peppermint marshmallow and candy cane crumble.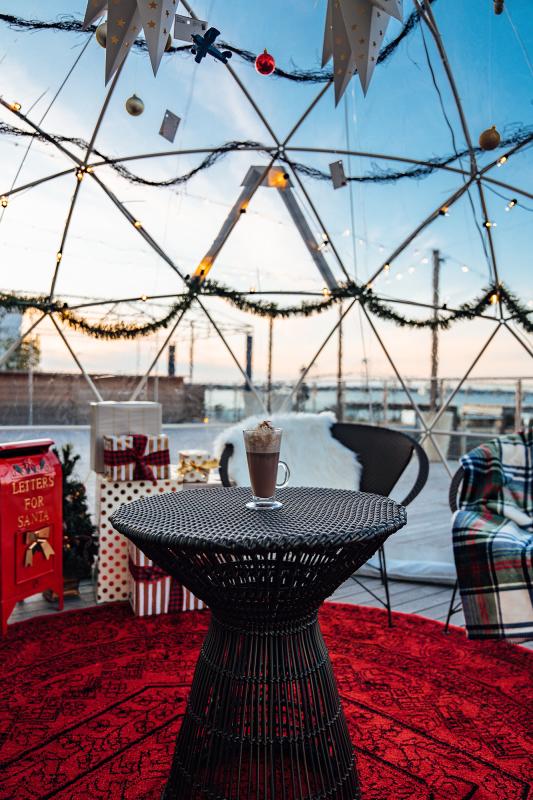 TROPICAL SUMMER
Endless summer awaits you inside the Tropical Summer igloo adorned in greenery, rattan elements and vibrant colors. 
SIGNATURE COCKTAIL PAIRING: THE STRAWBERRY JUNGLE BIRD
Light rum, dark rum, Campari, strawberries, pineapple and lime.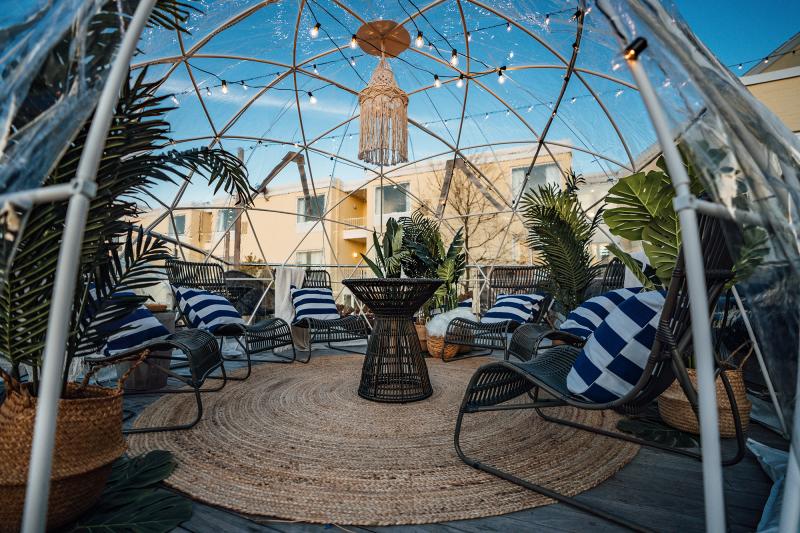 ASTROLOGY
Step inside the fortune teller (astrology) igloo adorned in velvet accents, tarot cards, quartz crystals and plenty of candles.
SIGNATURE COCKTAIL PAIRING: THE ORACLE
Pea Tendril Gin, Green Chartreuse, Luxardo, lime, lavender, bubble smoke.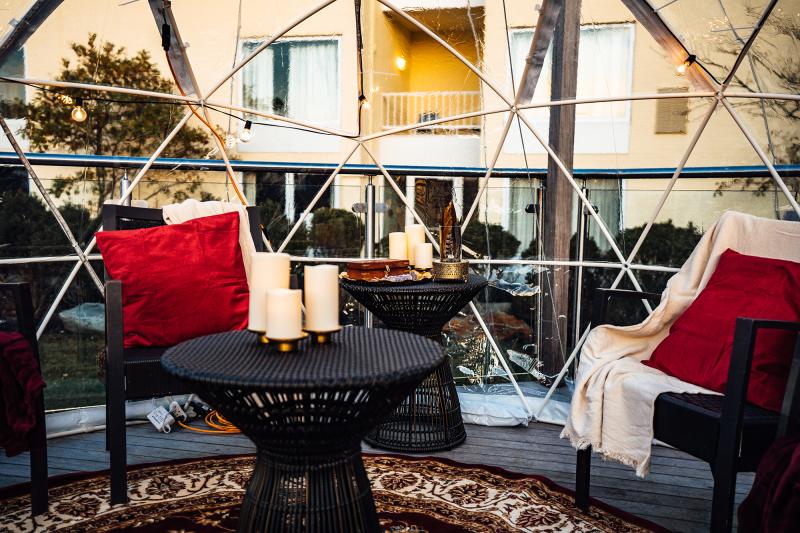 IGLOO DETAILS:
Cost: $25 per person | Benefits the Boys & Girls Club of Newport County
Seats: 6
Time Limit: 2 hours
Dates: Available 7 days per week by reservation through February 29.
For reservations, call 401.851.3325 or email scarpetta@gurneysresorts.com
Pro Tip: Keep an eye out for more igloos arriving after Thanksgiving.
GET SOCIAL
Tag your photos #TheClassicCoast for the chance to be featured on our accounts.