Summer sangria and frozen daiquiri season may have come to a close but that doesn't mean we're not still imbibing with the best of 'em. Our local bars and restaurants have their fireplaces roaring with no shortage of cozy cocktails sure to toast things up.
From hot toddies and steamy adult hot chocolates to indulgent creations served next to a bonfire and s'mores, your frigid winter soul just got warmer.
Warm Welcome
Stay toasty at 22 Bowen's with pineapple vodka, all spice dram, pomegranate juice and rosemary sprig.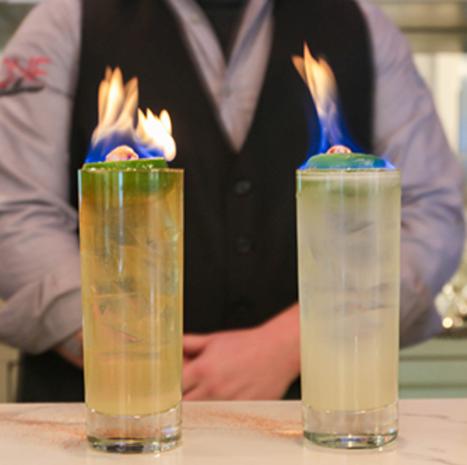 Create Your Own Old Fashioned
Start with muddled sugar and bitters, then choose from infused bourbon options of Orange-Cinnamon, Vanilla Bean, Cinnamon Stick or Coffee Bean created with Starbucks Coffee.
Tiki on Thames
Take yourself back to warm summer days with coconut + pineapple infused Ron Copa Rica "rum", almond syrup, Tiki bitters and citrus.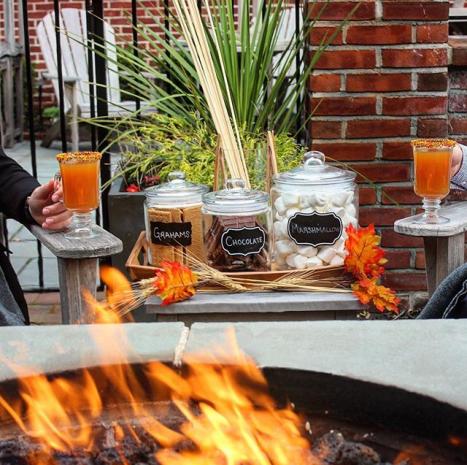 Mint To Be
Cozy up next to the roaring bonfire on Vanderbilt's patio with this cocktail created with vanilla infused vodka, Giffard Menthe Pastille, white chocolate and steamed milk.
Nutty Irishman
Coffee meets Frangelico hazelnut liqueur and Baileys Irish cream in this cozy creation.
Winter Warmth
Indulge in the comforts of chai tea blended with Knob Creek maple bourbon and half and half, garnished with a cinnamon stick.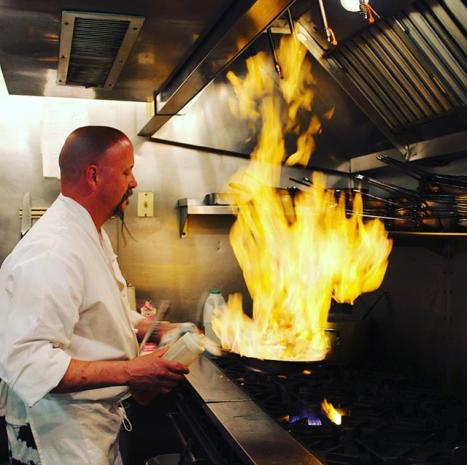 The Nutty Newporter
Beat the chill with a swirl of Kahlua coffee liqueur, Frangelico, and Baily's Irish Cream served with hot coffee.
Mexican Short Rib
Things get toasty with the Mexican Short Rib crafted with Don Julio Blanco, POM juice, a splash of lime juice, agave and Hellfire habanero bitters. Brace yourself.
Chamomile Hot Toddy
Toast your soul with this chamomile hot today crafted with house-infused chamomile Flag Hill Bourbon, honey, and a cloved lemon wedge.
Hot Banoffee
Delight in this hot banoffee served warm with Sailor Jerry Rum, Giffard Banana Du Bresil, and Anna's Coffee Butter.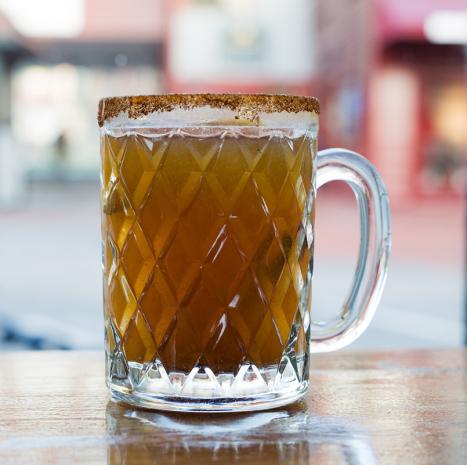 Manzana Hot Toddy
Winter gets a little less chilly when you delight in this manzana hot toddy created with Lairds Jersey Lightening Apple Brandy, Fernet Vallet, honey and lemon bitters. Served with a cinnamon stick and an orange twist.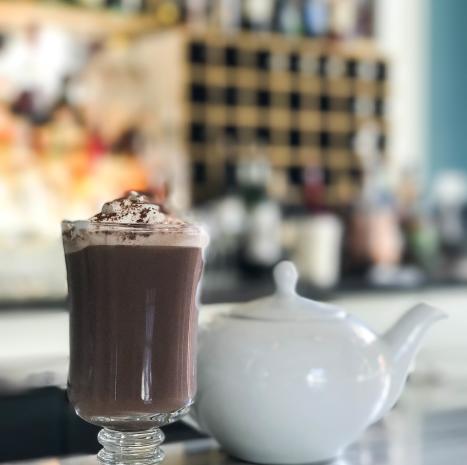 A Little Nutty
Makers Mark bourbon meets Frangelico, milk chocolate, GrandTen Distilling Amandine and steamed milk in this toasty creation.
Hot Buttered Rum
This sweet creation is crafted with Gosling's Black & Gold rum, cardamom, vanilla, maple syrup and melted cinnamon butter.
Warm Caramel Apple Martini
Delight your senses in house-infused apple cinnamon vodka, Captain Morgan rum, butterscotch schnapps, apple pie schnapps and hot apple cider. Served with a cinnamon stick and fresh cranberries