Summer isn't the only time things heat up in Newport. As the temperatures drop, our list of date ideas gets a little more creative to help keep the flame alive. 1. Ice Skating at Newport Skating Center No winter date list is complete without ice skating. Hot chocolate, hand holding and a trip around the ice- because nothing says romance like a frosty evening under the stars. Newport Skating Center schedule and rates here.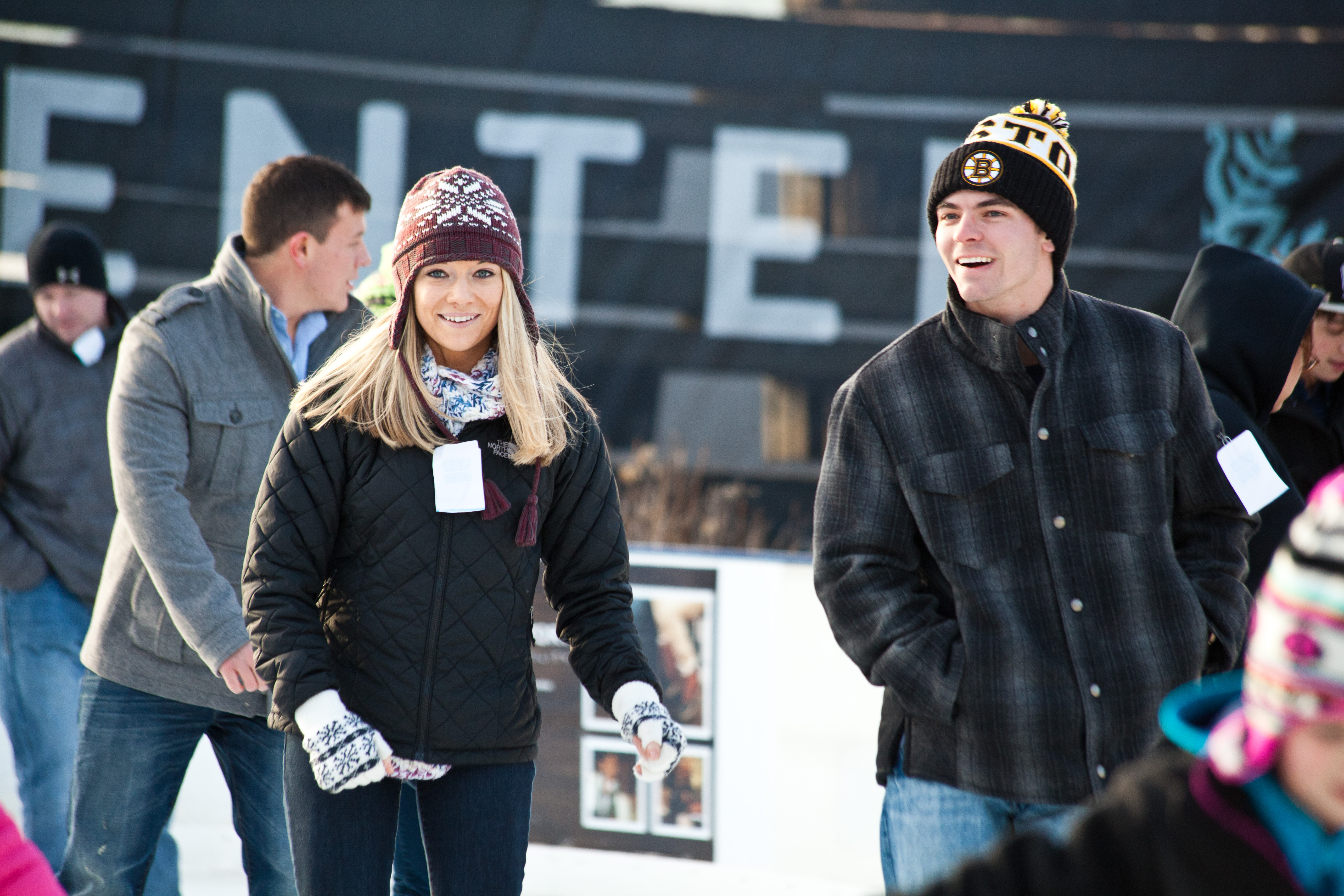 2. Cooking Classes with Newport Cooks Whether you've been hoarding an impressive culinary repertoire or struggle to make cereal in the morning, nothing is better than creating something together - including memories. Find Newport Cooks class schedule here. 3.Stand Up Comedy at Hope Underground Start building a lifetime of laughter together (Is it too soon to discussthe future? You think we're rushing things? You don't love us?) withNewport's hottest monthly stand up comedy show at Hope Underground. Featuring comedians from Comedy Central, Conan, MTV, VH1, and the best local new talent in New England, The Wasted Talent Show is heldon the last Friday of every month. For table reservations email TheWastedTalentShow@gmail.com with name and number in party. $15 at the door. 7:30pm-9:30pm. 4. Movies at Jane Pickens Theater Newport's world-class art house cinema based in Washington Squareis always showing aneclectic mix of films, fromfirst runnersanddocumentaries toclassics and indie films. Bonus: They sell beer and wine.
5. TriviaThroughout Town Show off your bounty of knowledge on everything from pop culture and sports to state capitols and everything in between. Local Trivia Nights: Diego's: Every Monday, 9:30 pm O'Brien's Pub: Every Tuesday, 9:30 pm Fastnet Pub: Every Wednesday, 9 pm Celtica: Every Thursday, 9 pm 6. Kid-at-Heart Funat Ryan Family Amusements A little romantic competition never hurt anyone. Ryan Family Amusements in downtown Newportfeatures more than35video and arcade games for some kid-at-heart fun.