You don't need deep pockets to enjoy your time in Newport (it's okay, we know you were thinking it!) Just because America's wealthiest used to play here back in the day, doesn't mean we don't know how to have a good time on a budget. Come Fall, the Classic Coast is abuzz with corn mazes, hay rides, pick-your-own orchards, and pumpkin parties. Not to mention museums that are free (or close to it) all year long. We rounded up our favorite things to do during the season for $10 and under. Welcome to your epic fall on a budget.
COVID-19 NOTE:
When you're ready, we can't wait to welcome you back to The Classic Coast. Rest assured, the safety and well-being of both visitors and locals remains our top priority.  All we ask when you land on these shores is that you play your part in keeping everyone safe. Please be kind and adhere to local guidelines. 
1
Escobar's Highland Farm Corn Maze
Where:

Escobar's Highland Farm, 255 Middle Rd, Portsmouth

When:

Opening Day TBA

Cost:

$10 ages 12 and up, $8 children 5-11
Get lost in the 8-acre corn maze at Portsmouth's Escobar's Highland Farm. Not to worry, they'll rescue you if you get lost. 
2
Autumn Leaves Music Series
Where:

Bowen's Wharf

When:

Dates vary

Cost:

Free
Restaurants and shop owners at Bowen's Wharf welcome you to join the tradition of local live music, waterfront dining, shopping, and crisp ocean air in Newport this October.
Note: Performances are weather permitting and schedule is subject to change.
3
Trinity Church Pumpkin Patch
Where:

Trinity Church, Queen Anne Square

When:

Dates TBA

Cost:

Free
Trinity Church's Annual Pumpkin Patch offers a wide selection of pumpkins, mums, decorative cabbages, gourds and more. Once you've picked all your favorites, enjoy home-made goods, freshly popped popcorn and hot cider. Enjoy hot lunch, live music and vendors on the weekends.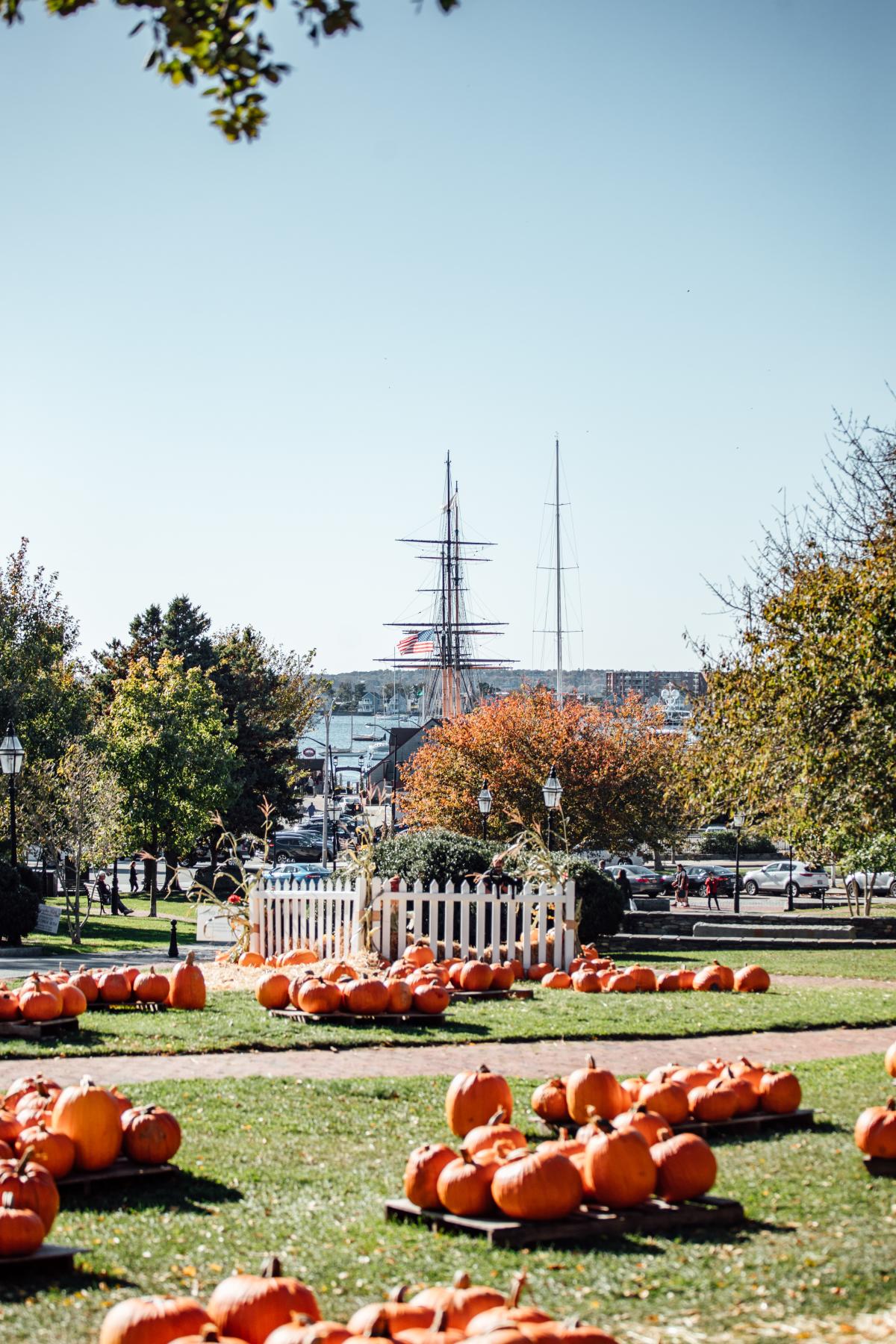 4
Hayrides
Where:

Escobar's Highland Farm, 255 Middle Road, Portsmouth

When:

Dates TBA

Cost:

$5
Enjoy a picturesque ride though the dairy farm and if you're lucky, get a chance to feed apples to the cows.
Oct 14-Oct 15
Historic Bowen's Wharf in downtown Newport, RI, will host the 32nd annual Bowen's Wharf Seafood…
1
Newport Gallery Night
Where:

Participating galleries

When:

Second Thursday of each month

Cost:

Free
Established in 2001, Newport Gallery Night stands as first-hand evidence that Newport's art scene is alive and well. On the second Thursday of every month, art aficionados of all kinds stroll the city's bustling wharves and eclectic neighborhoods to experience the work of local artists and galleries. 
2
Climb the Tower at Beavertail Lighthouse
Where:

Beavertail Lighthouse, Beavertail Road, Jamestown

When:

Dates vary

Cost:

Free
Located on the southernmost tip of Jamestown, Beavertail Lighthouse & Museum features a collection of information, artifacts, and conversation about the history and site of the third-oldest lighthouse in North America. Lace up your sneakers and climb to the top of the tower for a panoramic view of Narragansett Bay.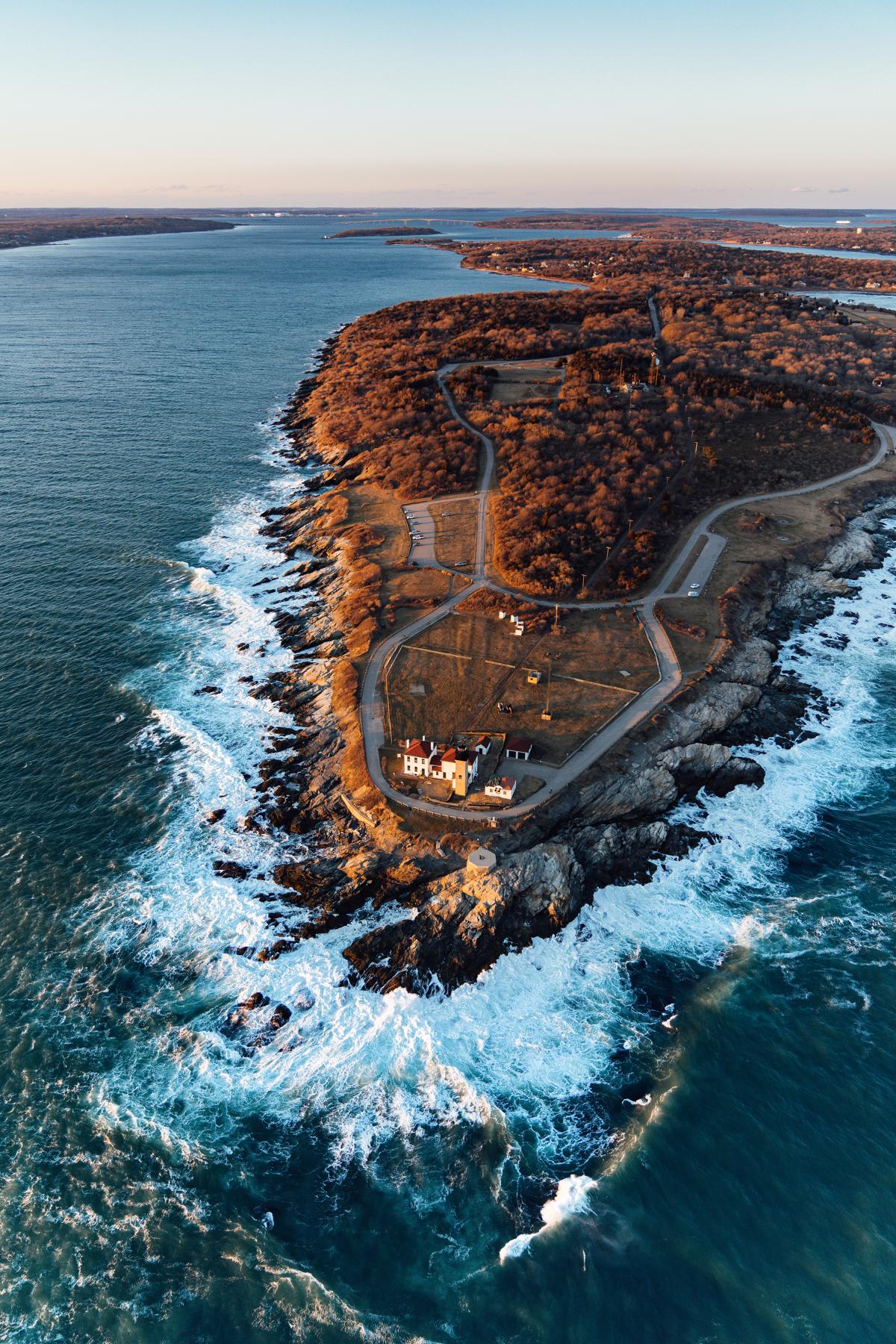 3
Aquidneck Growers Market
Where:

Memorial Boulevard

When:

Wednesdays, 2-6 PM through 10.27

Cost:

Free
Named Rhode Island's Can't-Miss-Market by Yankee Magazine, the Aquidneck Growers Market features 20+ vendors and offers easy access to seasonal, locally-grown food and greater awareness of the benefits of eating fresh local foods.
4
Beer Flights + Spirits Tastings at Newport Craft
Where:

Newport Craft Brewing Co, 293 JT Connell Highway

When:

Daily

Cost:

$9 - $10
Newport Craft Brewing & Distilling Co. was originally founded in 1999 by four college friends. It was the original production craft brewery in Rhode Island, and has since created more than 100 distinctive beers while keeping things local and authentic. Savor your way through a tasting of 4 beer samples for $9 or three spirits for $10.
5
Second Sunday at Prescott Farm
Where:

2009 W Main Rd, Middletown

When:

Sunday, October 10, 10:00 AM - 3:00 PM

Cost:

Free
Each month, Newport Restoration Foundation joins with a non-profit partner to highlight the expansive history and horticulture of Prescott Farm. Climb inside the historic windmill, explore the property's varied gardens with URI's Master Gardeners, and enjoy themed activities and crafts.
7
Bowen's & Bannister's Wharves
Bowen's and Bannister's wharves are where you'll find that undeniable downtown Newport energy. Eclectic shops, dynamic galleries and some of the best restaurants in town make this area a must-stop visit while you're here.
8
Self-Guided Tours at Fort Adams
Where:

80 Fort Adams Drive

When:

Daily

Cost:

$7 adults, $4 ages 6-17
Once a military stronghold known as "The Rock on Which the Storm Shall Beat," Fort Adams is the largest coastal fortification in the country. Embark on a self guided tour to experience over 190 years of American History, military culture, architecture & engineering. You'll explore the 6 1/2 Parade Field at the center of this National Historic Landmark, ascend to the scenic overlook for a breathtaking view of Newport Harbor and Narragansett Bay, enter the restored casemates and more. 
Note: Self-guided tours to not include access to the underground tunnels. 
1
Museum of Newport History
Where:

127 Thames Street

When:

Daily, 10:00 AM - 3:00 PM

Cost:

$5 suggested donation
The Museum of Newport History provides the whole family with an engaging introduction to the area's rich history and the beauty of its architecture. Glimpse the lives of the people–past and present–who have made Newport one of America's most historic cities.
2
Redwood Library & Athenaeum
Where:

50 Bellevue Avenue

When:

Monday - Wednesday, Friday + Saturday

Cost:

$10
Of all the early libraries founded in the American Colonies, Redwood Library and Athenæum is the oldest one still housed and operating in its original building. It was established in 1747 by Abraham Redwood and 45 colonists with the goal of making written knowledge more widely available. 
During the Revolutionary War, the Redwood Library was used as an officer's club and many of the books on the shelves disappeared. In 1947, a concerted effort was made to replace the original collection. Today, Redwood houses approximately 92% of the volumes that were lost.
The Redwood Library was designated a National Historic Landmark in 1966. 
3
Audubon Nature Center & Aquarium
Where:

1401 Hope Street, Bristol

When:

Daily: 9:30 AM - 4:30 PM

Cost:

$6 adult, $5 senior, $4 children
The Audubon Nature Center and Aquarium is home to a natural history museum offering interactive exhibits that explore local habitats and wildlife found in the Ocean State. Visitors discover creatures that live in a tidepool, observe marine life from Narragansett Bay, visit with Common Raven Zach, and peek inside a 33-foot life-size model of a North Atlantic Right Whale.
4
Coggeshall Farm Museum
Where:

1 Colt Drive, Bristol

When:

Thursday - Sunday, 10:00 AM - 4:00 PM

Cost:

$10 adults, 3 kids admitted for free, $5 each addition child
Explore 18th-century farm life in Rhode Island at Coggeshall Farm in Bristol, where history comes to life. Set on 48 acres of coastal farmland, you'll roll up your sleeves and experience the daily life of a tenant farmer while guided by live interpreters in costume. Think: blacksmithing, tinsmithing, maple sugaring, animal husbandry, making textiles and pottery, raising crops and homemaking. You'll even help cook a meal over the hearth to enjoy by candlelight.
5
Save the Bay Exploration Center & Aquarium
Where:

175 Memorial Boulevard

When:

Wednesday - Monday (Closed Tuesdays): 10:00 AM - 3:00 PM

Cost:

$9
GET SOCIAL
Tag your photos #TheClassicCoast for the chance to be featured on our accounts.