There's an undeniable comfort that comes as the buzz of summer gently fades into autumn on the coast. Crisp air and the sense of renewal; the aromas of a meal crafted with the colors of harvest among good company; the cozy feeling you get as soft light wanes over annual harvest fairs on historic wharves.
Truthfully, you'll just have to come see for yourself. We recommend you start with these perfectly autumn fairs and festivals, pumpkin parties and events. 
COVID-19 NOTE:
When you're ready, we can't wait to welcome you back to The Classic Coast. Rest assured, the safety and well-being of both visitors and locals remains our top priority.  All we ask when you land on these shores is that you play your part in keeping everyone safe. Please be kind and adhere to local guidelines. 
1
Audrain Newport Concours + Motor Week
Where:

Throughout Newport

When:

THURSDAY, SEPTEMBER 29th - SUNDAY, OCTOBER 2nd

Cost:

Prices Vary
The third annual Audrain Newport Concours & Motor Week welcomes the world's most exclusive auto brands and car collections back to Aquidneck Island for four days of special events, seminars, gatherings and more on September 29th - October 2nd, 2022. 
Spend your days enjoying fine dining pop-ups, exhibitions of rare and exciting automobiles, seminars, and car displays along the Newport coast. Then, once the sun goes down, experience exclusive cocktail hours, dinners, our annual gala and various VIP parties hosted in the Gatsby-esque mansions that populate America's original luxury capital.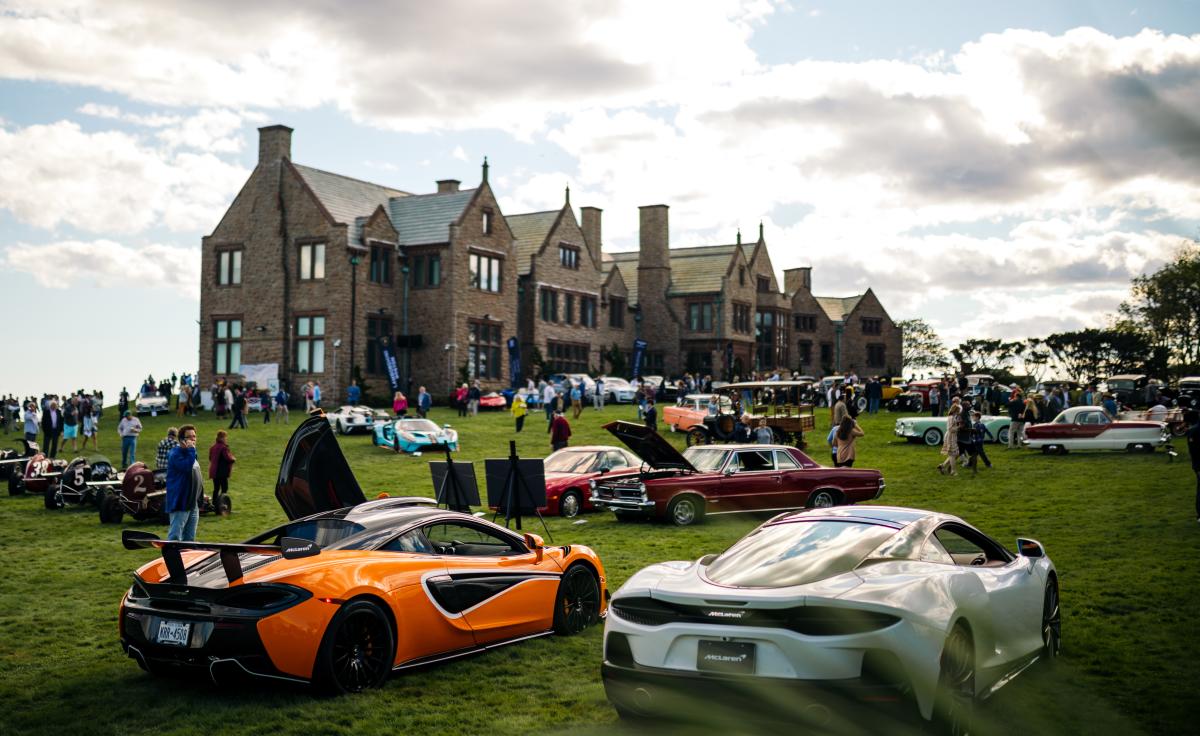 2
Norman Bird Sanctuary Harvest Fair
Where:

Norman Bird Sanctuary, Middletown

When:

October 1st and 2nd
The annual Norman Bird Sanctuary's old-fashioned Harvest Fair will once again usher in Autumn October 1st - 2nd, 2022. The fair offers something for everyone, including sack races, hay rides, mud pit, tug-of-war and fair games with prizes.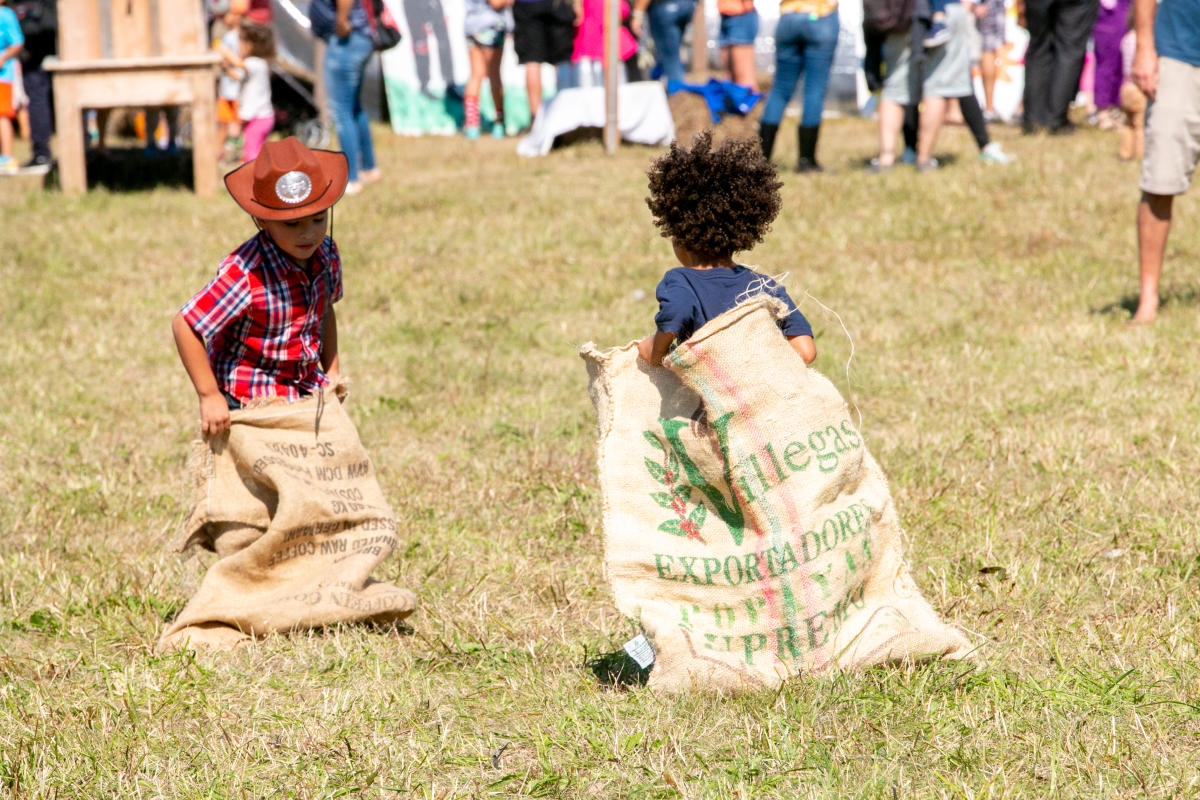 3
Festival in the Park, Newport Festa Italiana
Make your way to Touro Park on October 1st in Newport for the coveted Festival in the Park. Enjoy live music from Calabria Bella, browse local artisans, and taste authentic Italian food and sweet treats. No tickets needed, this event has free admission and will be happening rain or shine. The Festival in the Park is a part of the larger event, Newport Festa Italiana.
Celebrating its 28th Anniversary, Newport Festa Italiana has grown from its original weekend slate of events to a three-week-long calendar (September 23rd to October 7th) of opportunities for everyone to connect to their Italian roots. Events include John Panaggio Original Ziti Night, the 8th annual meatball challenge, the Italian heritage parade, and of course, the highlight of the event: Festival in the Park. 
4
Rogue Island Comedy Festival
Where:

Ragged Island Brewing Co., Jane Pickens Theater, and Diego's Barrio Cantina

When:

October 6th - 9th

Cost:

$30 + $2 processing fee (online only)
5
Broadway Street Fair
Where:

Broadway, Newport (from Equality Park to Farewell Street)

When:

October 8th
After a three year hiatus—the Broadway Street Fair is back, October 8th from 12:00 PM - 5:00 PM.
This year's event will span across Broadway from Equality Park through Farewell Street, filled with local artists, live music, food, and more.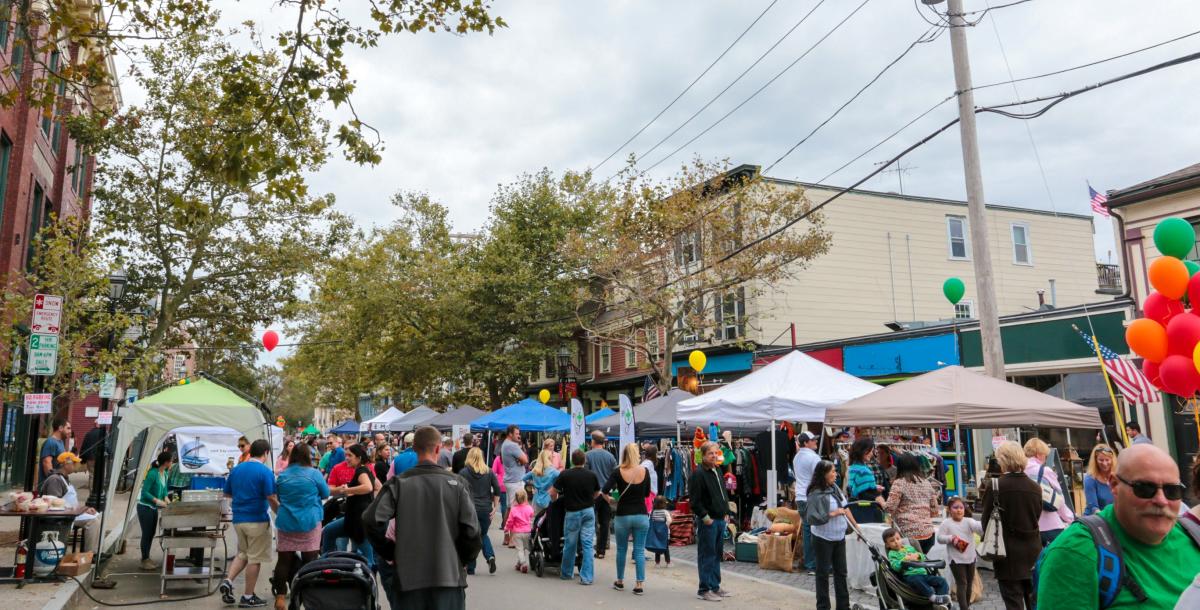 6
Young Family Farm Fall Fest
Where:

Young Family Farm

When:

October 8th and 9th
The popular Young Family Farm Fall Fest is back and scheduled for Saturday and Sunday October 8th and 9th from 10:00am to 5:00pm.
Featuring a live band both days, food trucks with delicious food, pumpkin painting, fall flower arrangements, hayrides, face painting and—new this year—pick-your-own pumpkin's! Of course, you can pick-your-own apples and enjoy all of the fresh goodies, vegetables, and fruit that are sold at the Farm Stand. 
​More Details
7
Bowen's Wharf Seafood Festival
Honoring the "Harvest of the Sea," the Bowen's Wharf Seafood Festival offers fresh, local seafood. Fish tacos, lobster rolls, stuffies, chowder, fried calamari, clams, oysters, signature cocktails and cold beer accompany continuous live music, and family fun, all beneath the Wharf's colorful tents. As you savor some delectable dishes, relax and enjoy the beats from area musicians. Live folk, surf rock, Caribbean and blues music are just a taste of what you'll hear.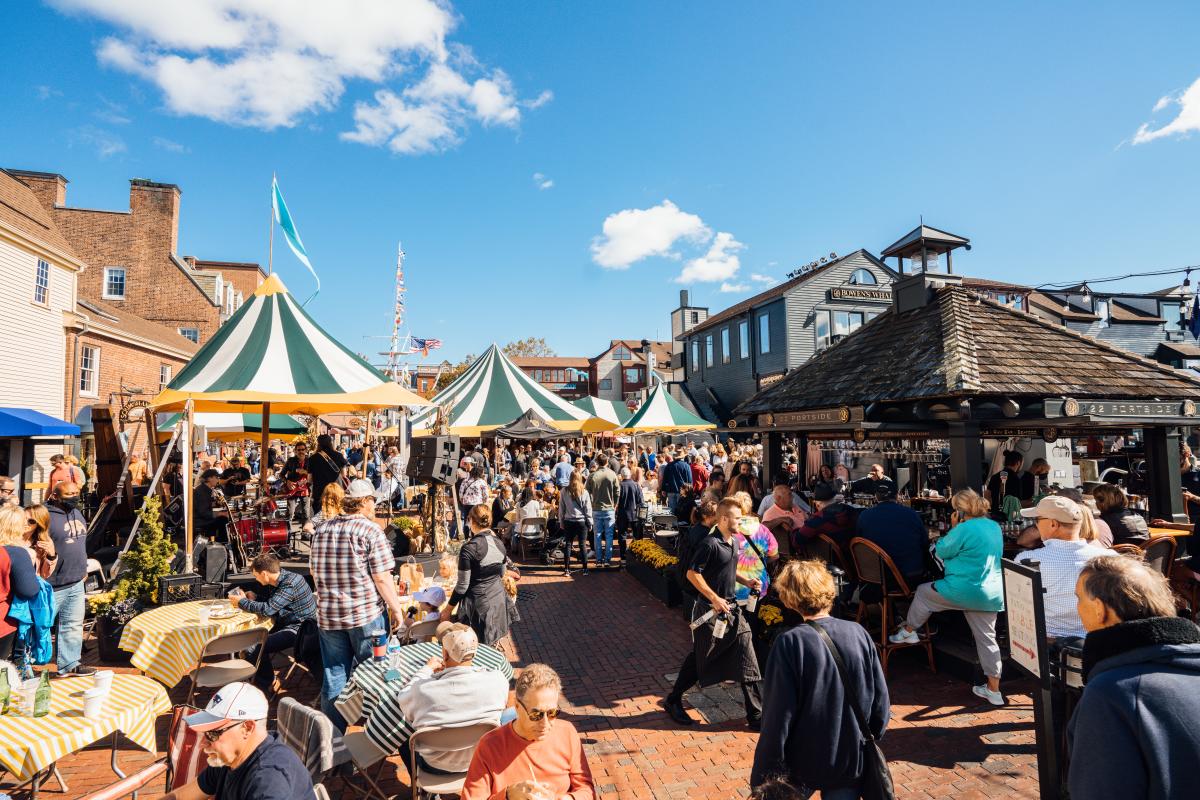 8
Newport Food Truck & Craft Beer Festival
Where:

Fort Adams State Park

When:

October 15th

Cost:

$10 - $59
Food Truck Festivals of America is coming to Newport for a one-day-only Newport Food Truck & Craft Beer Festival, featuring some of the area's most popular food trucks, dishing out fan favorite eats. Here is a sneak peek: 
Featured Trucks:
Sweet B's Donuts
Sam's New York System
Binge BBQ
Hometown Poke
Friskie Fries
Featured Brews:
Anchor & Hope
Proclamation Ale Co.
Cape Cod'r
​More Details
9
State Street Harvest Festival & Crafts Fair
Where:

Bristol, RI

When:

October 8th
Make your way to Bristol for the their version of Oktoberfest. The Bristol Merchant Association presents Harvest Festival & Crafts Fair, a day full of live music, great food, and all that the dozens of local artisans have to offer.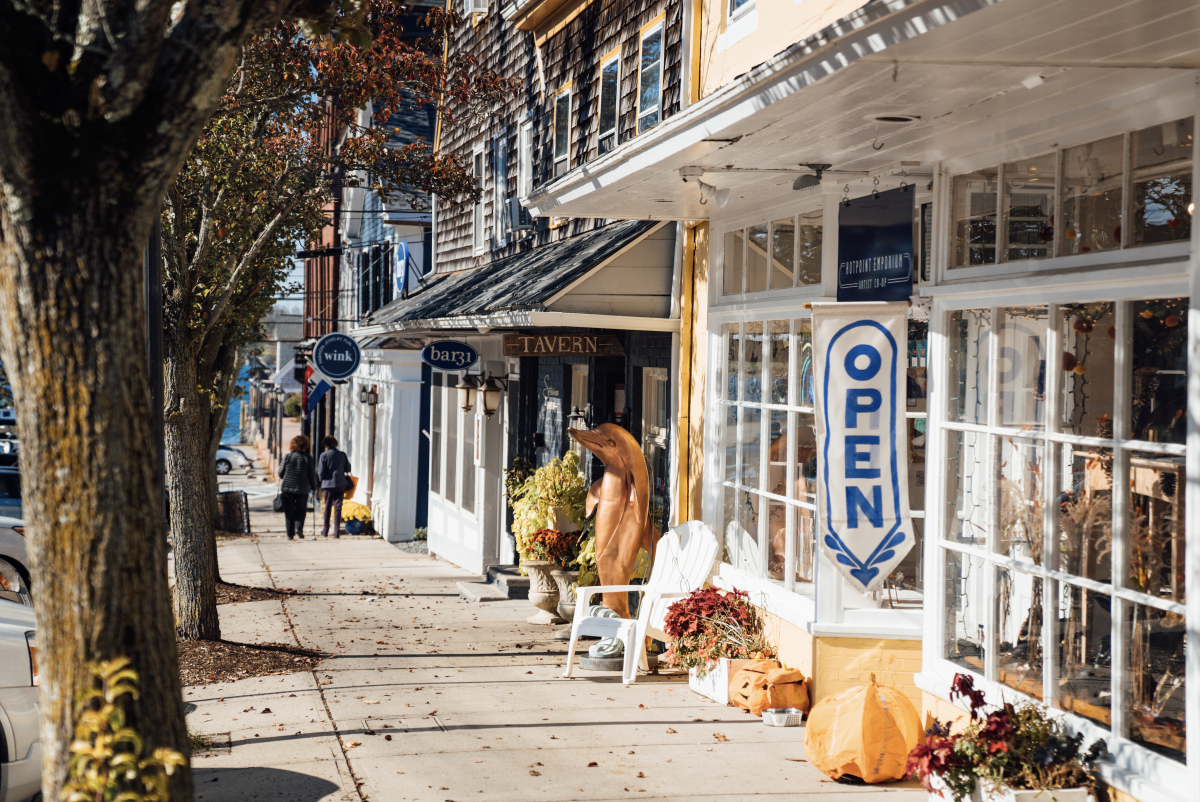 ​More Details
10
Harvest Festival at Newport Vineyards
Where:

Newport Vineyards, Middletown

When:

Saturday, October 29 - Sunday, October 30

Cost:

$33
Sip, savor and toast to the season's' crush at Newport Vineyard's fifth annual Harvest Festival. A day full of grape stomping, pie eating, and wine tasting goodness. Enjoy live music while sipping cocktails and noshing on food from the vineyard's culinary team and local vendors. Below are some of the fun activities that are being offered:
Saturday October 29, 2022
Session 1: 11:30am – 2:00pm​
Session 2: 2:30pm – 5:00pm
Sunday October 30, 2022
Session 1: 11:30am – 2:00pm
Session 2: 2:30pm – 5:00pm
*Grape stomping and pie eating contestants will be selected at random the day of the event. Please be present and dressed accordingly.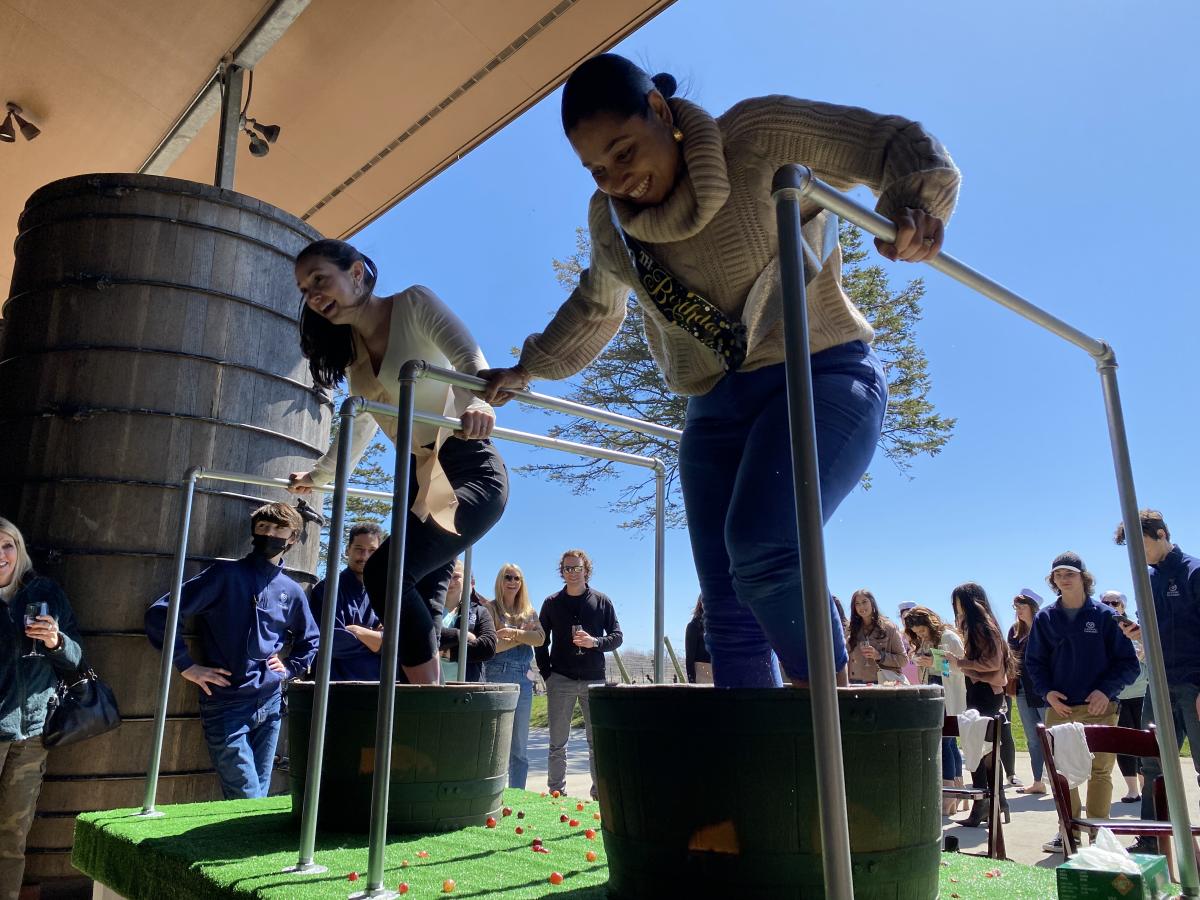 1
Giant Pumpkin Growers Weigh-off
Looking for a perfect fall day? Mark your calendars for October 8th, a day filled with Giant pumpkins, food trucks, free corn mazes, family fun and more at Frerichs Farm in Warren for their annual Southern New England Giant Pumpkin Weigh Off.
Oh, and by Giant pumpkins, we're talking B-I-G pumpkins, last year the winning pumpkin weighed in at 2201 lbs. What do you think the winning pumpkin will weigh this year?
2
Trinity Church Pumpkin Patch
Where:

Trinity Church and Queen Anne's Square

When:

October 11th (tentative start date) - October 31st
We know it's officially fall when we spot Queen Anne Square packed with more than 1,000 pumpkins overnight as if by magic. Trinity Church Pumpkin Patch returns to downtown Newport on (tentative) October 11th with pick-your-own pumpkins, gourds, mums, decorative cabbage and more. Browse a sweet selection of homemade baked goods, homemade pumpkin chili, warm cider, craft vendors and more. 
1
Fall at the Farm
Where:

Coggeshall Farm Museum

When:

Saturdays and Sundays in October

Cost:

$10 for adults, $5 for youth ages 4-17
Fall at the Farm: the most wonderful time of the year.
Celebrate the changing of the seasons at Coggeshall Farm Museum with in-house historians and animals. Play historic games, race through a hay maze, leaf peep on the new nature trail, and make classic 18th-century cornhusk dolls. Also, enjoy special in-depth timed talks, or spend your time visiting the animals and enjoying the autumn air on the salt-marsh farm. For the kids, search for clues in the a one-of-a-kind scavenger hunt; Clues & Candy, a trick-or-treat experience. 
Schedule of Events
All Hallows Eve 11:00 AM
The history of the classic fall celebration and the surprising origins of the jack-o-lantern!
Which Witch? 12:00 PM
Women have been both accused of and celebrated of being witches for millennia. Learn the origins of some of the classic symbols of witchcraft and explore the history of New England witches.
Oh, My Gourd! Pumpkins and Other Fall Foods 1:00 PM
Celebrate the bounty of the harvest by learning about the uses and history of all our favorite fall foods.
Potent Potions 2:00 PM
Many 18th-century medicine cabinets were filled with a blend of traditional herbal remedies, superstitious potions, and newfangled scientific medicines. Join museum interpreters for a talk on all the useful and not-so-useful cures that 18th-century farmers relied on.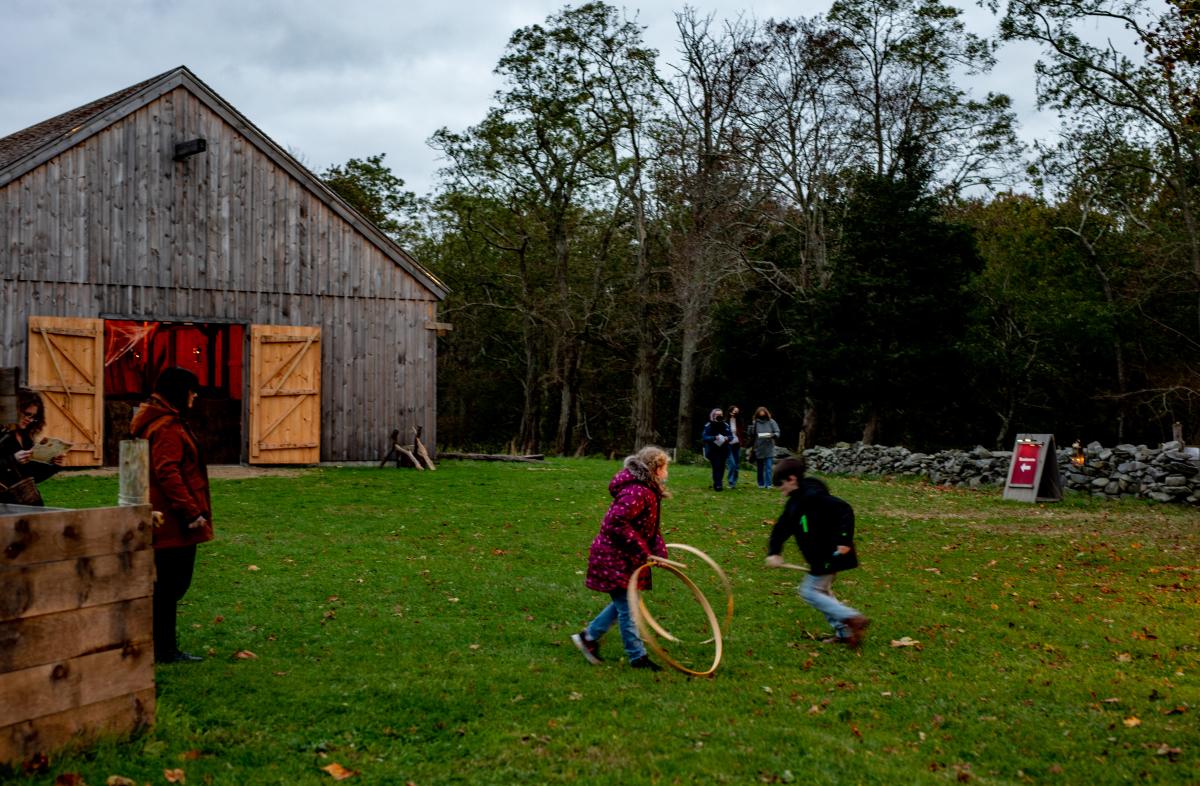 2
Harvest Market
Where:

Pardon Grey Preserve, Tiverton

When:

Sunday, October 16

Cost:

Free
Back for year two: the annual Harvest Market pop-up at Pardon Gray Preserve in Tiverton. 
Sample great food, shop makers and vendors, visit the pumpkin patch, listen to local bands and enjoy a day outside in the autumn air. 
More Details
3
A QUEER DRAG DINNER EXTRAVAGANZA
Join Newport out as the Trailer park girls take over Rejects Beer Co. on Friday September 30th, for Heels & Tacos—a raucous queer drag dinner with the Trailer Park Girls. Taco buffet dinner starts at 7:30 PM, and show at 8:00 PM. 
4
Heart + Sole Walk For Animals
Meet us at Fort Adams on Sunday, October 16th, for the 33rd annual Heart & Soul Walk, Potter League's biggest fundraiser for animals.
Enjoy a fun-filled dog walk, music, food trucks, special activities for dogs and kids, all while celebrating and raising money for our favorite friends, the animals. 
5
Spooky Night at the Farm
Where:

Hawk & Handsaw Farm, 20 Moitoza Ln, Portsmouth, RI

When:

Friday, October 21st
When: Friday, October 21st
Where: Hawk & Handsaw Farm, 20 Moitoza Ln, Portsmouth, RI 
Join NewportOut for a night of spooky surprises, halloween activities, creative costumes and so much more at Hawk & Handsaw Farm in Portsmouth.
Celebrate Halloween early with a night of thrills, scary haunts, music from DJ Zoila Rosa, lots of dancing, and bring-your-own booze. Cozy up by the bonfire and enjoy small bites provided by Hawk & Handsaw Farm, or venture into the dark woods trail if you dare—more to be revealed when you arrive.  
Pro-tip: bring something that lights up—you will know why later. 
6
Night at the Mansion Halloween Haunt
Where:

Linden Place Museum

When:

Thursday, October 27th from 7:00 PM - 10:00 PM
Make your way to Bristol for Linden Place's second-annual "Night at the Mansion Halloween Haunt", returning on Thursday, October 27th for an evening of spooky fun. Enjoy ghostly candlelit tours of the storied manse and grounds, live music and dancing in the ballroom—costume's recommended, a cash bar serving fabulous adult beverages and so much more. 
"Halloween isn't just for kids anymore," -Susan Battle, Executive Director.
7
Cabinet of Curiosities: A Night at The Mansion
Where:

The Vanderbilt, Auberge Resorts Collection

When:

Friday, October 28th, 2022

Cost:

$275 per person, including dinner and open bar, $1000 per couple, including a one-night stay and breakfast
Step inside Newport's most iconic mansion for an evening of mystery and intrigue this Halloween. Celebrate Fall's most convivial holiday at The Vanderbilt with The Cabinet of Curiosities and experience the seductive, unconventional and fabulous world of Alfred Vanderbilt. Partake in a dinner theater experience featuring captivating performances from No Ring Circus, a New York-based theatrical production company specializing in the fusion of circus sideshow, performance art and theater, accompanied by an indulgent multi-course menu and unlimited champagne.
Linger and revel in the eccentricities in our downtown mansion this Halloween with specialty cocktails, tarot and palm readings and Absinthe Fairies. Delight in The Vanderbilt's dinner menu filled with sumptuous, Autumn-inspired dishes.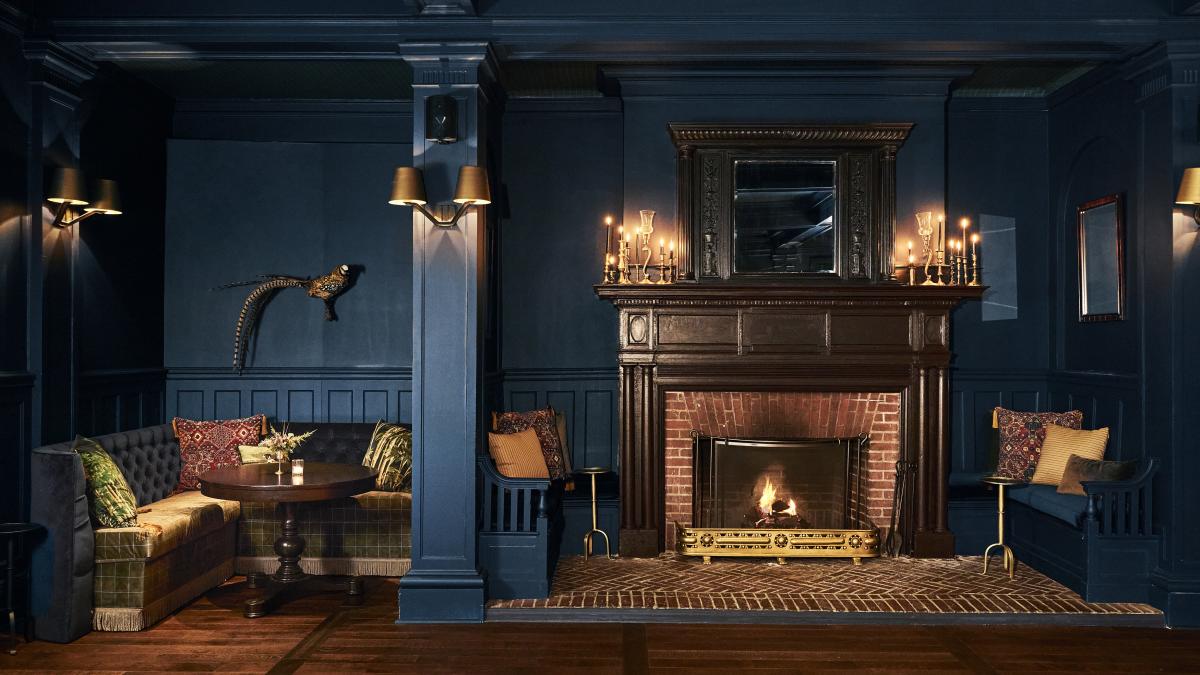 8
SPOOKY ROAM AROUND ROUGH POINT
Where:

Rough Point Museum

When:

Saturday, October 29th from 5:00 PM to 7:00 PM

Cost:

$20, FREE for Newport County Residents
Roam around the house and grounds of Rough Point Museum during this special after-hours event—Saturday, October 29th, take part in a Halloween costume contest and complete a spooky tour of Rough Point's house and grounds!
9
NewportOUT Halloween Costume Cruise
Where:

Gansett Cruises

When:

Saturday, October 29th

Cost:

$49
Make your way to downtown Newport, board the NPTOut Halloween Costume Cruise and enjoy, sunset views, music, and a fun Halloween costume experience aboard the Gansett Cruise power yacht.  This is a LGBTQ+ community building and visibility event; all are welcome. Limited tickets are available, RSVP and purchased tickets today.
Note: all tickets include one beer, wine, cocktail, or soft drink, with a cash bar available on board for additional beverages. 
10
Cars + Coffee: Trunk or Treat
Make your way to Fort Adams State Park for this special Halloween edition of cars + coffee.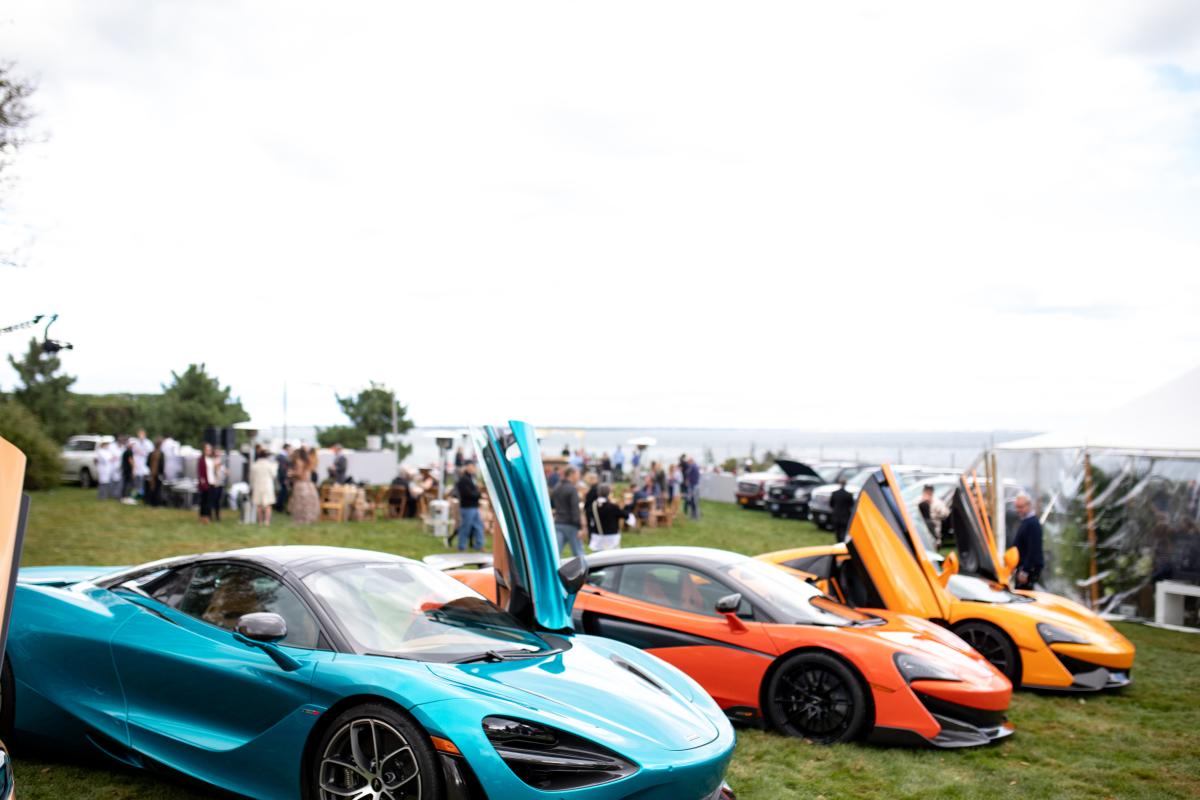 1
Newport Restaurant Week
Where:

Newport and Bristol Counties

When:

Friday, November 4th - Sunday, November 13th
Join us for another season of Newport Restaurant Week where area restaurants will offer an assortment of crave-worthy discounts and deals for you to choose from. Think: BOGO deals, prix-fixe offerings, gift cards promotions and more. 
GET SOCIAL
Tag your photos #TheClassicCoast for the chance to be featured on our accounts.