Don't fall short this season. Here is your guide to when, where and what festivals and fairs are happening in Newport and Bristol Counties:
 
Newport Wine & Food Festival
When: September 23rd - 25th, 2016
Where: Marble House, 596 Bellevue Avenue, Newport, Rhode Island
Held in one of the most spectacular settings in America, this remarkable weekend experience features hundreds of wines from around the world, fabulous food, cooking demonstrations by nationally-renowned chefs, live and silent auctions and a gala celebration.
Coggeshall Farm's Annual Harvest Fair
When: September 17th & 18th, 2016
Where: 1 Colt Drive, Bristol, Rhode Island
Admission: Entrance to Harvest Fair is $7 for adults; $5 for children 4-11, seniors, and active military; free for children under 4 and Coggeshall Farm members. The entrance fee includes games, competitions, performances and selected craft activities. Additional activities include pony rides ($6), hay rides ($2) and specialty crafts ($2-$5).
This year marks the 43rd Harvest Fair featuring two full days of "old-fashioned" fun and games for the entire family.
Harvest Craft Fair
When: September 24th, 2016, 10:00 AM - 4:00 PM
Where: Knights of Columbus, 7 Valley Road, Middletown, Rhode Island
Admission: Free
Join the Knights of Columbus for Autumn fun at the 5th Annual Harvest Craft Fair, with crafters & vendors featuring their unique creations & products. Jump start the season and enjoy show specials and discounts being offered by many crafters & vendors. All are welcome. Free admission & parking.
Cluny Annual Country Fair
When: September 25th, 2016
Where: 10:00 AM - 4:00 PM
Admission: FREE
Come early, stay late for this old-fashioned, family-friendly fair held on the beautiful Cluny School grounds located off of Ocean Drive. Kids of all ages will love the carnival games and prizes, hay rides and field games, including a zip line, Velcro wall, bounce house, climbing wall and Knockerball. Enjoy home-baked goods from the Country Kitchen, the Green Thumb plant sale and an extensive silent auction. There will be family-friendly music throughout the day, featuring the Navy Band. Hot and cold refreshments for sale at the Cluny Café. Fair Details:
Rain or Shine
Free admission
Free parking & free trolley shuttle service from satellite parking lot at Rogers High School at 15 Wickham Rd.
Wheelchair-accessible
Like the Cluny Fair on Facebook
Annual Harvest Fair at Norman Bird Sanctuary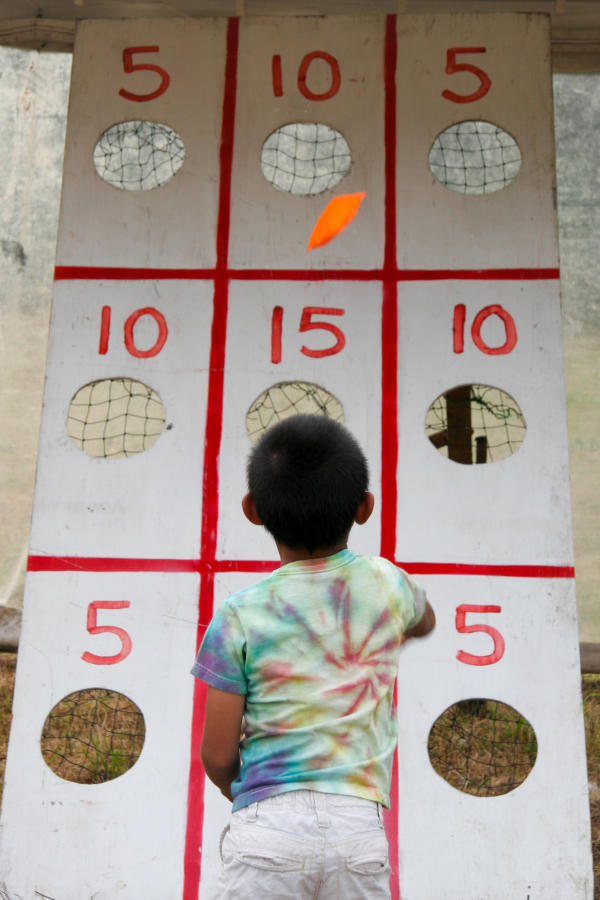 When: October 1st - 2nd, 2016 from 10:00 AM - 5:00 PM
Where: Norman Bird Sanctuary, 583 Third Beach Road, Middletown, Rhode Island
Admission: Adults: $6, Children: $3 (age 3-12); under 3 are free
An autumn ritual for generations of families, this beloved old-fashioned fair offers something for everyone. The "Mabel Express" Barrel Train, Monkey Bridge, mud pit, Midway games and children's crafts tent invites kids of all ages to join in the fun. Talented crafters and artisans sell their beautifully created items, enticing fair-goers to get a jump on holiday shopping.
Local food and beer vendors offer an array of appetizing selections, while an impressive line-up of musicians round out the festive atmosphere. 
Bowen's Wharf 26th Annual Seafood Festival
When: October 15th & 16th,, 2016
Where: Bowen's Wharf, Newport, Rhode Island
Admission: FREE
Historic Bowen's Wharf in downtown Newport, RI, will host the 26th annual Bowen's Wharf Seafood Festival, on October 15th and 16th. Named one of the "10 Fabulous Fall Festivals on the Coast," by Coastal Living Magazine, this event is an open invitation to come back to the waterfront after the rush of the summer season!
Honoring the "Harvest of the Sea," the Bowen's Wharf Seafood Festival offers fresh, local seafood. Fish tacos from Diego's Restaurant, signature cocktails and cold New England beer accompany continuous live music, and family fun, all beneath the Wharf's colorful tents. Other neighboring restaurants and fisherman's associations serve up their most celebrated seafood dishes (lobster dinners, clam chowder, stuffed quahogs, clam cakes, shrimp, scallops, raw oysters and clams, as well as a few dishes for landlubbers and kids). Spirits and soft drinks are available. Desserts include tempting pies, ciders, and other baked goods. Cafe-style seating is set up throughout the Wharf.
Face-painting, interactive water and art activities, touch tanks and plenty more alongside Oliver Hazard Perry, RI's brand new 200-foot official sailing education vessel.
As you savor fresh dishes, sit back and enjoy the beats from area bands. Under the music tent, live folk, Celtic, and blues music are just a taste of what you'll hear. Bring your dancing shoes, because these bands promise to get your feet moving!
Join the 6,000-8,000 locals and devoted visitors over the course of this two-day event. 
Harvest Festival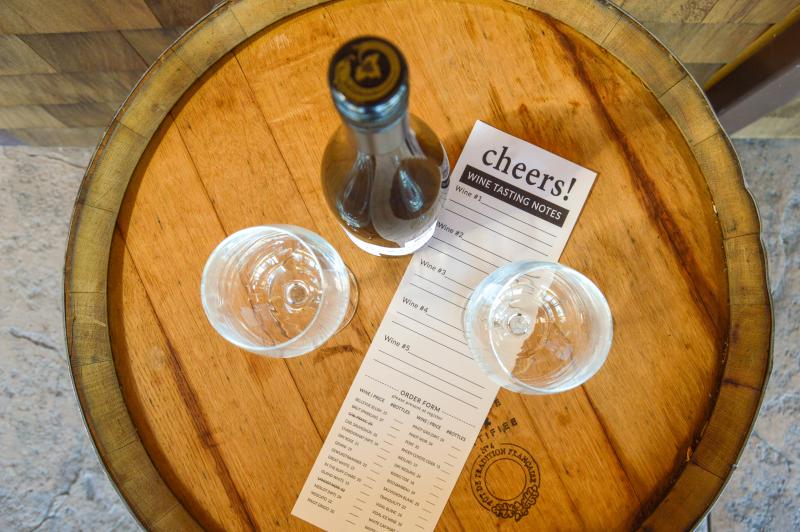 When: October 29th, 2016
Where: Newport Vineyards, 909 East Main Road, Middletown, Rhode Island
Admission: $30 per person, includes wine tasting
Sip, savor and toast to the seasons' crush at our First Annual Harvest Festival! A day full of grape stomping, pie eating, wine tasting goodness. Enjoy live music from the Little Compton Band, while sipping cocktails crafted by Willa from Little Bitte Artisanal Cocktails and noshing on food from our culinary team and local vendors. Below are some of the fun activities that are being offered:
Grape Stomping at 1:00 and 3:00 – (limited spots available)*
Pie Eating at 2:00 – (limited spots available)*
*Grape stomping and pie eating contestants will be selected at random the day of the event. Please be present and dressed accordingly.
17th Annual Harvest Festival
When: November 12th, 2016, 1:00 PM - 4:00 PM
Where: Greenvale Vineyards, 582 Wapping Road, Portsmouth, Rhode Island
Admission: General Admission ($3)
Harvest Festival is held to celebrate the completion of the annual grape harvest. General admission is $3 per person. In addition, guests are welcome to taste at $12, buy wine by the glass $7-$9 or simply enjoy the day's activities.

Greenvale will host live music by Dick Lupino and friends. In addition, the celebration will include tractor rides and walking tours along with tastings of Greenvale Vineyards award winning, estate grown vines! The event runs from 1:00pm - 4:00pm.
 
87th Annual Harvest Bazaar
When: November 19th, 2016, 10:00 AM - 3:00 PM
Where: First Congregational Church, 300 High Street, Bristol, Rhode Island
Admission: Free
Join us for the 87th Annual Harvest Bazaar at the First Congregational Church in Bristol. Bring a friend and shop for seasonal gifts, find unique handmade items, art pieces, jewelry, plants, baked goods, attic treasures and an exciting silent auction.
Luncheon is served from 11:20am - 1:30pm featuring homemade desserts and entertainment. Family Friendly! For more information, click here.