Summer may be slowly winding down but The Classic Coast is still in full gear.
From classic outdoor adventures like lobster boil + sunset sail on the harbor and yurts overlooking the Atlantic to outdoor films, classic regattas, and outdoor yoga, September is jam packed in all the right ways. 
Not to mention, September kicks off our season of cozy festivals and fairs with the Newport International Boat Show, the Newport Mansions Wine and Food Festival and the Audrain Newport Concours and Motor Week. 
Explore for yourself. Below are our top picks for September. 
COVID-19 NOTE:
When you're ready, we can't wait to welcome you back to The Classic Coast. Rest assured, the safety and well-being of both visitors and locals remains our top priority. The mask mandate requiring face coverings in Rhode Island has been lifted, however local businesses may ask you to wear a mask when visiting their establishments. Please be prepared for individual business mask policies. Additionally, shops, attractions and tours are monitoring the number of guests at any given time and may ask you to socially distance to enter. 
All we ask when you land on these shores is that you play your part in keeping everyone safe. Please be kind, adhere to guidelines and maintain social distancing. 
Jun 4-Sep 24
Watch the home team, USA/Newport, take on challengers from around the world and major U.S. cities in…
May 22-Oct 30
A Local Farmers Market situated right smack in the middle of this cozy town of Tiverton, RI…
1
Newport International Boat Show
Where:

The Bohlin at Newport Yachting Center, 4 Commercial Wharf

When:

Thursday, September 16- Sunday, September 19

Cost:

General Admission: $25
The Newport International Boat Show encompasses 13 acres of historic Newport Harbor allowing you to enjoy everything the City-by-the-Sea has to offer while experiencing a full range of powerboats and sailboats from both domestic and international companies - many making their official debut in Newport! Visitors will also find an extensive array of marine equipment, services and accessories to round out the boat show experience.
2
Newport Mansions Wine + Food Festival
Where:

Rosecliff, 548 Bellevue Avenue

When:

Friday, September 17- Sunday, September 19

Cost:

Prices vary
The Annual Newport Mansions Wine and Food Festival will look a little bit different this year with a focus on more intimate, educational tasting experiences. The weekend schedule of events includes the Rosecliff Seminar Series, offering a variety of 50-person wine and spirits seminars, a Saturday night Vintner Dinner, and an elegant Sunday Brunch at Rosecliff.
3
Audrain's Newport Concours + Motor Week
Where:

Throughout Newport

When:

Thursday, September 30 - Sunday, October 3

Cost:

Prices vary
Spend your days enjoying fine dining pop-ups, exhibitions of rare and exciting automobiles, seminars, shopping, tennis, golf and sailing along the Newport coast. Then, once the sun goes down, experience exclusive cocktail hours, dinners, our annual gala and various VIP parties hosted in the Gatsby-esque mansions that populate America's original luxury capital.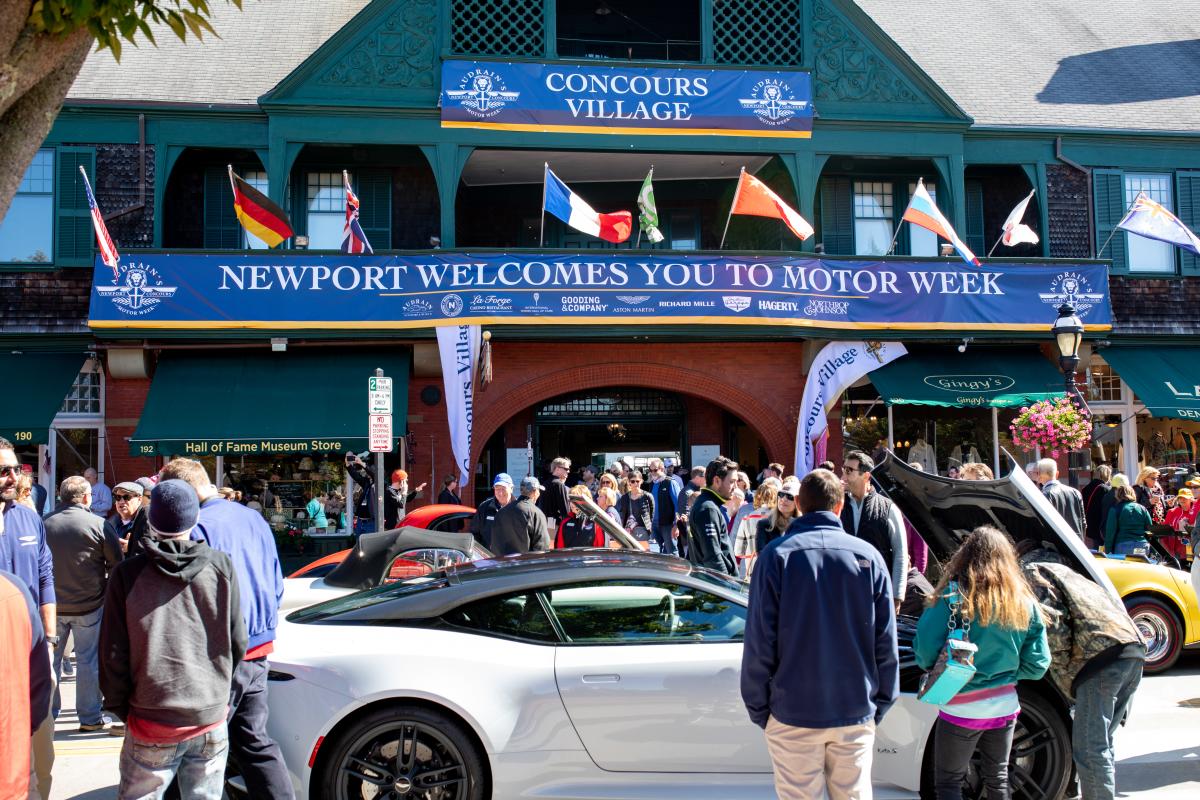 4
Food Trucks at Newport Car Museum
Where:

Enter at Light 1947 West Main Road, Portsmouth

When:

Saturday, September 18

Cost:

$5 per car
Make your way to Newport Car Museum for food trucks, live music, beer and wine. Parking is $5 per car when you arrive. Tickets not required—just pay for what you eat and drink. 
More Details
5
newportFILM Outdoors: My Name is Pauli Murray
Where:

Rosecliff Lawn, 548 Bellevue Avenue

When:

Thursday, September 2

Cost:

$5 Suggested donation
Fifteen years before Rosa Parks refused to surrender her bus seat, a full decade before the U.S. Supreme Court overturned separate-but-equal legislation, Pauli Murray was already knee-deep fighting for social justice. A pioneering attorney, activist, priest and dedicated memoirist, Murray shaped landmark litigation—and consciousness— around race and gender equity. RSVP required.
More Details
6
Trivia Nights on the Farm
Where:

54 Bristol Ferry Rd, Portsmouth

When:

Thursday, September 2
Head to Ragged Island Farm for trivia and beer! Exercise your brain, win some fun prizes, drink great beer and enjoy terrible puns and dad jokes along the way.
More Details
7
IYRS Newport Classic Yacht Regatta
Where:

Viewing along the waterfront

When:

Saturday, September 4 - Sunday, September 5

Cost:

Free
The 42nd Annual IYRS Newport Classic Yacht Regatta will bring classic yachts from around the world to Newport, Rhode Island over Labor Day weekend 2021 for two days of competition and camaraderie in the sailing capital of the United States.
More Details
8
Summer Concert Series in the Gardens
Where:

Linden Place, 500 Hope Street, Bristol

When:

Tuesday, September 7, 7:00 PM

Cost:

$15
This concert series is a family-friendly event featuring a variety of live, local-based bands and performers and a mix of musical genres including jazz, classic rock, country, R&B, bluegrass, and more. Bring your own blanket, lawn chairs and picnic basket for a relaxed, fun evening of live music. There is plenty of space on the lawn to spread out!
More Details
9
Footloose Party
Where:

Jane Pickens Theater, 49 Touro Street

When:

Wednesday, September 8
Exercise your right to dance to live music for an hour pre-film and party like it's 1984 before watching Kevin Bacon jive on the big screen. A city teenager moves to a small town where rock music and dancing have been banned, and his rebellious spirit shakes up the populace.
More Details
10
Lobster Boil + Sunset Sail
Where:

Departs Goat Island—S Dock

When:

Wednesday, September 15

Cost:

$62 for adults | $33 for children under 12
With her two masts tall under a clear sky, Aurora will take you back to a time reminiscent of the "Tall Ships Era." The seaworthy Aurora is Coast Guard certified to accommodate up to 68 passengers and is professionally maintained by her friendly and experienced crew. 
Dinner includes 1 1/4 lb. lobster, mussels, corn on the cob, potatoes or your choice of BBQ chicken. Cash bar during dinner. BYOB on sail.
More Details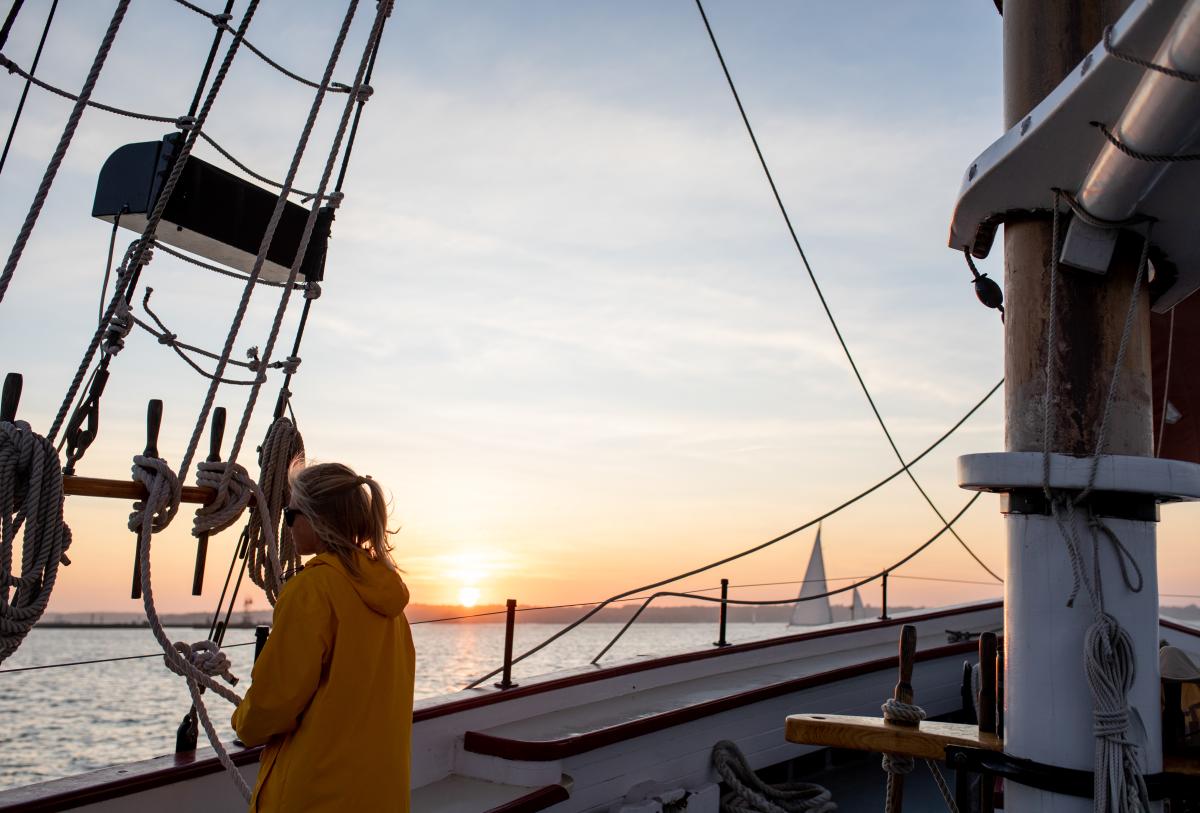 11
A Taste of Newport Tea
Where:

The Whitehorne House, 418 Thames Street

When:

Saturday, September 18

Cost:

$30
Get a taste of 18th century Newport in the garden at Whitehorne House Museum. This tea tasting features historic teas of Revolutionary and Early America and a talk by Merrill Kohlhofer, a freelance storyteller and educator, history museum guide and trainer, and National Park Service historic interpreter at the Boston National Historic Park.
More Details
12
Schoolyard Twilight Party
Where:

The Whitehorne House, 418 Thames Street

When:

Saturday, September 18
Savor small bites, raw bar, specialty cocktails, beer and wine, live local music, performers, raffles, and games. This annual event showcases the incredible variety of products and businesses that we have the privilege of working with. Rhode Island's food culture is revered by many, and we love that Hope & Main have an impact on one of the country's most rivaled destinations for food.
More Details
13
Kite Day at Watson Farm
Where:

Watson Farm, 455 North Rd, Jamestown

When:

Saturday, September 18
Bring a kite to Watson Farm and enjoy a day of family fun. Hike out to the scenic fields where you can have a picnic or see some farm animals. Launch your own kite or make one with the Jamestown Arts Center.
More Details
14
Plein Air Paint Out
Where:

Tiverton Four Corners Historic District, Tiverton

When:

Saturday, September 25
Announcing the inaugural Plein Air Paint Out among the picturesque gardens and grounds of Historic Tiverton Four Corners. Painters may venture throughout the village to find their chosen angle of interest among the historic shops, gardens, paths, streams, fences, flowers and other inspirations. Paint all day then gather together for a viewing and awards. Three prizes will be awarded by the distinguished guest judge, Nancy Whipple Grinnell.
More Details
GET SOCIAL
Tag your photos #TheClassicCoast for the chance to be featured on our accounts.