Summer may be slowly winding down but The Classic Coast is still in full gear.
From classic outdoor adventures like a lobster boil + sunset sail on the harbor and authentic polo matches with BYO picnic's to outdoor films, classic regattas, and outdoor yoga, September is jam packed in all the right ways. 
Not to mention, September kicks off our season of cozy festivals and fairs with the Newport International Boat Show, the Newport Mansions Wine and Food Festival and the Audrain Newport Concours and Motor Week. 
Explore for yourself. Below are our top picks for September. 
COVID-19 NOTE:
When you're ready, we can't wait to welcome you back to The Classic Coast. Rest assured, the safety and well-being of both visitors and locals remains our top priority.  All we ask when you land on these shores is that you play your part in keeping everyone safe. Please be kind and adhere to local guidelines. 
events
Soak up what is left of summer with our top picks for the month below.
1
Newport International Boat Show
The Newport International Boat Show encompasses 13 acres of historic Newport Harbor allowing you to enjoy everything the City-by-the-Sea has to offer while experiencing a full range of powerboats and sailboats from both domestic and international companies - many making their official debut in Newport! Visitors will also find an extensive array of marine equipment, services and accessories to round out the boat show experience.
2
Newport Mansions Wine + Food Festival
Where:

Rosecliff, 548 Bellevue Avenue

When:

Friday, September 16 - Sunday, September 18

Cost:

Prices vary
The Annual Newport Mansions Wine and Food Festival will look a little bit different again year with a focus on more intimate, educational tasting experiences. The weekend schedule of events includes; wine-pairing dinners, a celebration of local chefs, a Sunday brunch at Rosecliff and 24 expert-led seminars.
Note: There is no General Admission/Grand Tasting ticket for the 2022 Wine & Food weekend.
3
Audrain's Newport Concours + Motor Week
Where:

Throughout Newport

When:

Thursday, September 29 - Sunday, October 2

Cost:

Prices vary
The third annual Audrain Newport Concours & Motor Week welcomes the world's most exclusive auto brands and car collections back to Aquidneck Island for four days of special events, seminars, gatherings and more on September 29 - October 2, 2022. 
Spend your days enjoying fine dining pop-ups, exhibitions of rare and exciting automobiles, seminars, and car displays along the Newport coast. Then, once the sun goes down, experience exclusive cocktail hours, dinners, our annual gala and various VIP parties hosted in the Gatsby-esque mansions that populate America's original luxury capital.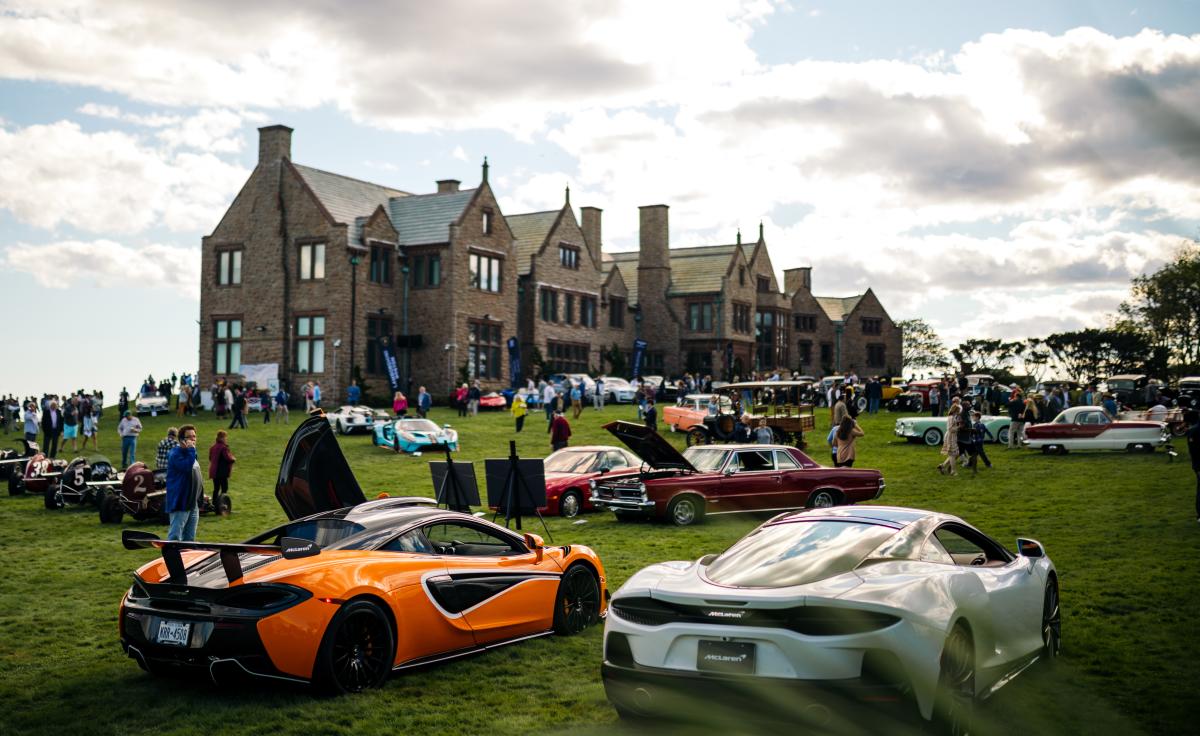 4
Newport Oktoberfest
Where:

Fort Adams State Park

When:

Sunday, September 18 at 2:00 PM

Cost:

Online: $65 (General Admission) and $20 (Designated Driver), At the Gate: $70 (General Admission) and $25 (Designated Driver)
It's time to dust off your lederhosen!
The Fort Adams Trust and Ragged Island Brewing Co. are excited to announce the Newport Oktoberfest on Sunday, September 18th! Bavaria meets The Ocean State inside the walls of historic Fort Adams where attendees will be able to enjoy authentic German beer, wine, food, and live music.
This 21+ event will become an annual tradition and will serve as the largest annual fundraising event for the Fort Adams Trust, the non-profit organization tasked with maintaining this incredible structure.
5
SCHOONER AURORA SAILS
WHEN: September 7th
WHERE: Schooner Aurora
ADMISSION: $10 (cash only)
Calling all Newport County residents! We are excited to bring back our Community Sail on Wednesdays leaving from S dock on Goat Island. Join us for a 2 hour afternoon cruise around Newport Harbor and Narragansett Bay.
WHEN: September 7th & 21st
WHERE: Schooner Aurora
ADMISSION: $45 adults, must be 21+
Bring your favorite bottle of wine and let Schooner Aurora supply the rest, including gourmet cheeses, crackers, and fruit.
WHEN: September 14th & 28th
WHERE: Schooner Aurora
ADMISSION: $75 adults | $35 children under 12
With her two masts tall under a clear sky, Aurora will take you back to a time reminiscent of the "Tall Ships Era." The seaworthy Aurora is Coast Guard certified to accommodate up to 68 passengers and is professionally maintained by her friendly and experienced crew.
6
Trivia Nights in the Barn
Where:

Ragged Island, 54 Bristol Ferry Rd, Portsmouth

When:

Thursdays from 6:00 PM - 8:00 PM
Head to Ragged Island Farm for trivia and beer! Exercise your brain, win some fun prizes, drink great beer and enjoy terrible puns and dad jokes along the way.
7
IYRS Newport Classic Yacht Regatta
Where:

Viewing along the waterfront

When:

Saturday, September 4 - Sunday, September 5

Cost:

Free
Spot from the water a celebration of classic yachting in Newport Harbor during the 43rd Annual Newport Classic Yacht Regatta. With two days of racing, a classic yacht parade on Sunday, and party to end it all, join us in weekend of sailing and yachting tradition. 
8
Coastal Queen Specialty Cruises
WHEN: September 4th, from 10:15 AM - 2:15 PM
WHERE: Coastal Queen Cruises, from Jamestown
ADMISSION: All Ages $100
Be there, aboard the Coastal Queen, to watch Conanicut Yacht Club's annual Around the Island Race start. The cruise will then go around the island in the opposite direction to catch the spinnaker run in the West Passage.
Guests can enjoy a mimosa cocktail while they wait for the committee boat to sound the gun at the start of the race. This cruise will feature a boxed lunch and plenty of binoculars will be onboard.

MORE DETAILS
WHEN: September 13th
WHERE: Coastal Queen Cruises, from Jamestown
ADMISSION: All Ages: $40
Enjoy your favorite hits from the '60s while cruising the Jamestown Shoreline and Narragansett Bay. While onboard you will see many amazing sights like the historic lighthouses and forts, cruising yachts and sailboats, and more.
WHEN: September 20th
WHERE: Coastal Queen Cruises, from Jamestown
ADMISSION: All Ages: $40
Hits by Earth Wind & Fire, Grover Washington, Whitney Houston and more will be piped in while Coastal Queen takes guests for a leisurely cruise across Narragansett Bay and into Newport Harbor. The boat is cozy and spacious indoors and the top deck is covered for pleasant cruising.
The cruise is 90-minutes, departs at 5:30 pm and tickets are $40.
WHEN: September 27th
WHERE: Coastal Queen Cruises, from Jamestown
ADMISSION: All Ages: $50
Grapes & Gourmet wine shop presents wine and cheese pairings as you cruise along the Jamestown shoreline, cross Narragansett Bay and go into magnificent Newport Harbor. Coastal Queen's spacious interior is weatherproof and the covered top deck will have the side curtains up or down for comfort. The cruise is 90-minutes, departs at 5:30 pm and tickets are $50.
9
Wednesday Music Series FINALE
Where:

Newport Vineyards

When:

Wednesday, September 7
Enjoy wine or beer tasting flights, a glass, bites, or dinner while you enjoy the tunes by the vines! The last seating is at 7:15pm for table service / dining. Or bring a chair / blanket and order at the bar to hang by the vines. The music will be outside, weather pending, near the covered terrace & covered porch.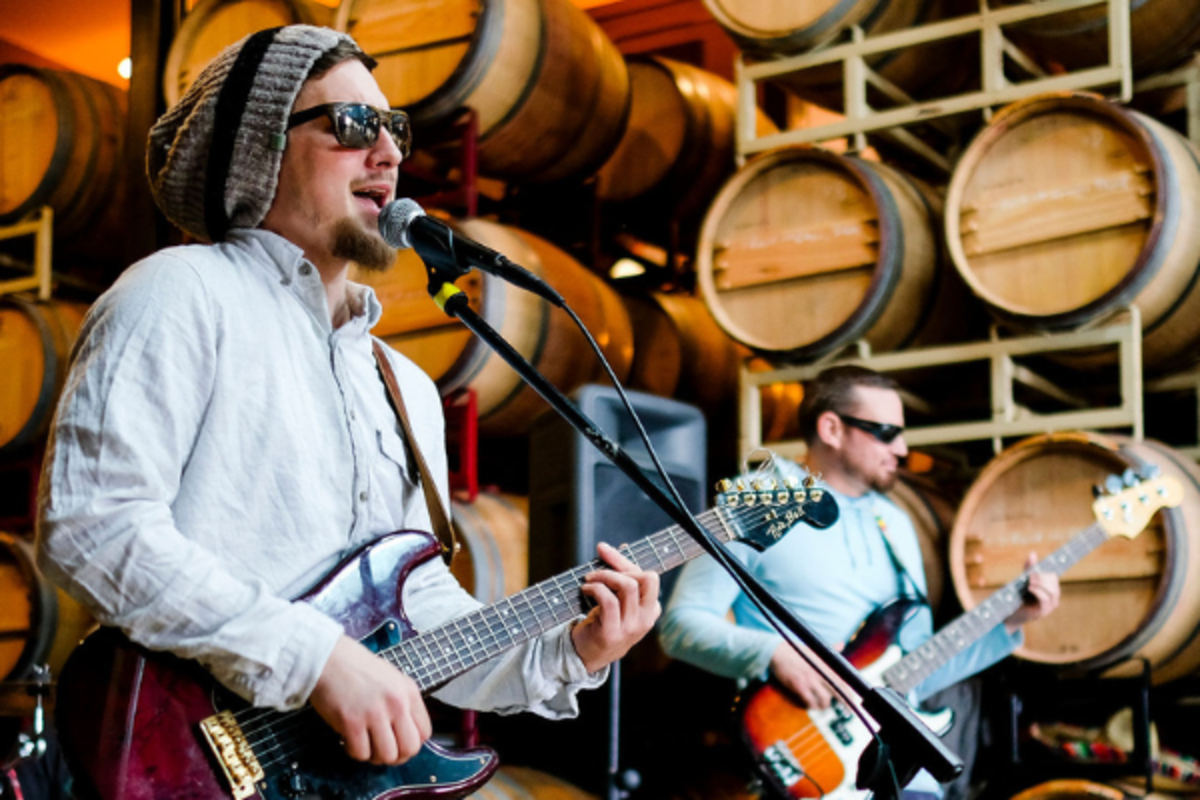 10
GET BAKED AT RAGGED
Where:

RAGGED ISLAND BREWING COMPANY, PORTSMOUTH

When:

Monday, SEPTEMBER 5, 4:00 PM - 7:00 PM

Cost:

$22 – $65
When two great minds come together, like Ragged Island and McGrath Clambakes, with one goal in mind; you listen. 
McGrath Clambakes & Catering is once again teaming up with Ragged Island Brewery for a public clambake filled with all the New England classic's, like corn on the cob, Rhode Island Lobster, PEI Mussels, Steamers, and of course local craft beer. 
11
Bat Night Walk
Where:

Norman Bird Sanctuary, Middletown

When:

Thursday, September 8

Cost:

$10 Member | $5 Child Member under 16 | $7 Member Student, First Responder, Veteran, Educator | $15 Non-member | $7 Non-Member under 16
An evening dedicated to one of the most misunderstood animals: bats! Learn about the species of bats found in Rhode Island, why they are so beneficial, and what is threatening their existence today. A bat craft will be available for kids during the presentation.
12
Fall Newport Arboreta Tour
Where:

Around Newport

When:

Friday, September 9

Cost:

$30
Newport is home to over 20 homes, gardens, and institutions that have earned Arboretum Accreditation through ArbNet. The Newport Tree Conservancy's Living Collections Manager, Joe Verstandig will lead participants through a selection of 5 arboreta in our network. Bask in the gardens, cool off in the shade of their beautiful trees, and learn more about what makes these unique arboreta so wonderful.
The following arboreta will be part of our tour:
Bellevue House
Bonniecrest
Broadlawns
East Court
Oakwood
13
McEnroe: newportFILM Outdoors
Where:

The International Tennis Hall of Fame

When:

Thursday, September 1
Haven't made it to a newportFILM Outdoors yet this summer? Your last chance to experience award-winning documentaries, pre-film live music and local food vendors at some of Aquidneck Island's most beautiful outdoor spaces is here—cue the sad music.
McEnroe
When: September 1st
Where: Grass Courts at the International Tennis Hall of Fame, Newport
Details: Venue opens at 5:30 PM, Film starts 7:30 PM
About The Film:
MCENROE is an intimate portrait of one of the most explosive and compelling sporting icons of all time. Number One in the world in four consecutive years, John's epic battles with Bjorn Borg helped define the golden era of tennis, yet huge controversy on and off the court betrayed an inner conflict. Set over one New York night, John journeys into memory to explore why a need for connection both drove him and nearly broke him.

MORE DETAILS
14
Summer Outdoor Concert Series Featuring: The Suitcase Junket
Where:

Norman Bird Sanctuary

When:

Friday, September 16 from 7:00 PM - 10:00 PM

Cost:

$35 General Admission
About the Artist: 
Matt Lorenz's vision, manifest in The Suitcase Junket, developed in the tension between the grand and the solitary. Grand in its imagery, sound, and staging. Solitary in its thrift and self-reliance. What instruments he requires, Lorenz builds from scratch and salvage. What parts five players would perform, he performs alone. The spectacle of his one-man set bears constant comparison to legends of showmanship, brilliance, madness, and invention.
15
State Street Artisan Festival
Where:

State Street, Downtown Bristol

When:

Saturday, September 17 from 10:00 AM - 5:00 PM
Enjoy Live music, taking in the great weather and all that our dozens of local artisans have to offer.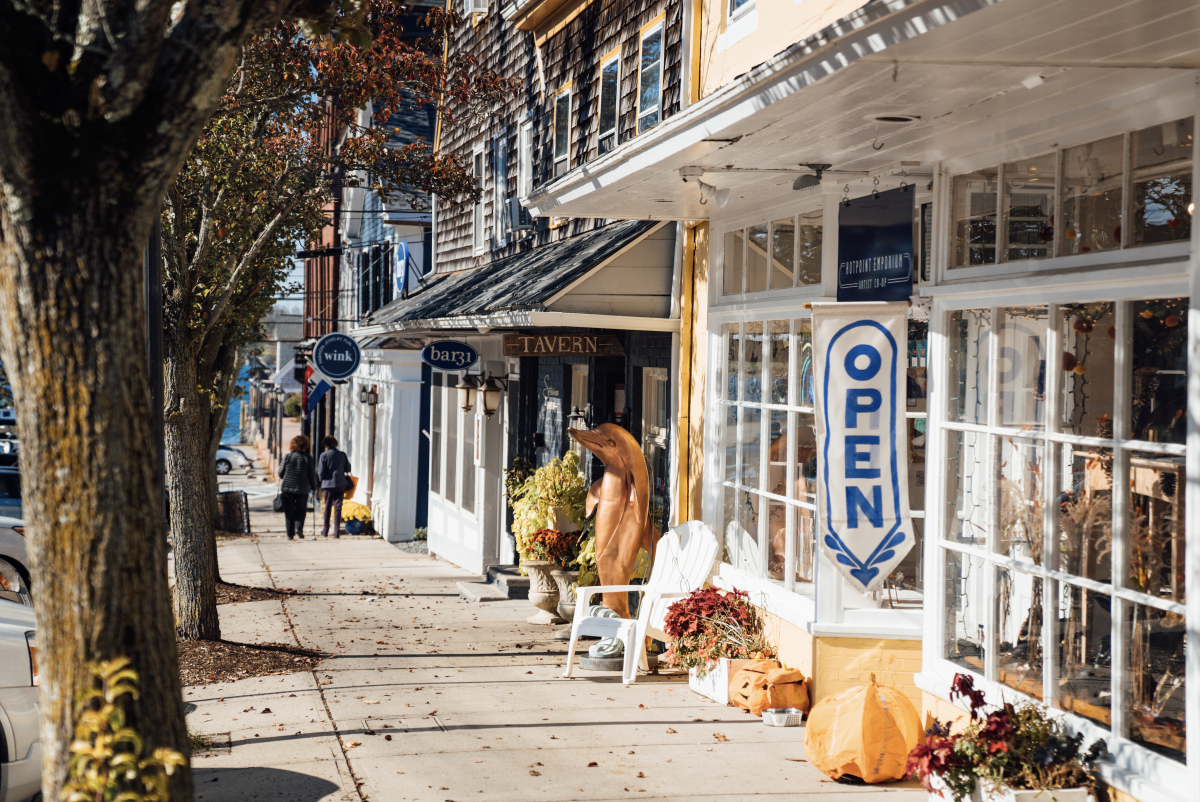 Oct 11-Nov 22
Running straight to the brews! Happening every Tuesday at 6pm, we will be hosting a 2 and a half…
Oct 8-Oct 30
Rooftop Yoga @ The Brenton Hotel with Meredith Ewenson All-levels vinyasa yoga class overlooking…
Oct 10 2022-Jan 16 2023
This gentle yoga practice is created to be highly accessible to everyone who feels the desire to…
GET SOCIAL
Tag your photos #TheClassicCoast for the chance to be featured on our accounts.