Lobsters are pretty complicated creatures. They have two stomachs, they can regenerate limbs and they breathe with their legs. That's probably part of the reason we found ourselves with a genuine curiosity about these crustaceans (after all, we are the City by the Sea). So, we set sail aboard the 50 ft. fishing vessel Northeastern for a lobster tour with Fish'n Tales. Led by Captain Rob Demasi, a Rhode Island commercial fisherman with more than three decades of experience, the tour is part scenic adventure and part learning experience.
Here are 5 things we learned about lobsters aboard our tour that may leave you shell shocked!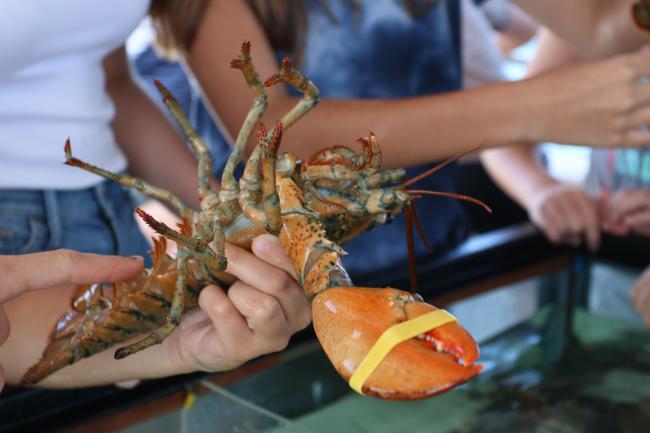 It's pretty easy to distinguish between a male and female lobster. Females have wider tails than males do because that is where they carry their eggs.
They've been known to get their exercise. You may have noticed some lobsters have a white line bordering the edge of their claws. This is from running the bottom of the ocean floor. Hence, they're referred to as "runners."
The females make the first move. After scoping out multiple male dens, the female lobster releases pheromones (chemicals) outside of the male lobster's den of her choosing to let him know she's ready to mate. Once he lets her into his den, she "molts," a process where she sheds her outer shell.

 

When lobsters mate, the eggs aren't fertilized right away. The female can carry the male's sperm for up to two years before choosing to fertilize her eggs. Once fertilized, she can hold these eggs for anywhere up to a year!
Lobstermen are careful to preserve the future of the lobster pool. When they catch a female lobster carrying eggs, they often cut a notch in its tail to let other fishermen know that she is carrying eggs. This notch repairs itself after about a year, the amount of time the female can carry her eggs for. Note: it is required by law to throw pregnant lobsters back in the ocean.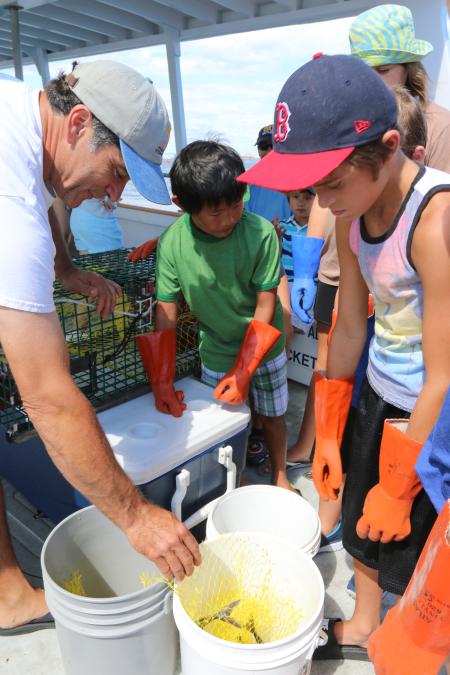 Join Fish 'n Tales for your own Lobster Tour
Experience how lobster traps are hauled, help prepare bait and put on an apron to help sort the catch. Plus, take home your fresh catch of the day!
Depart: Bowen's Wharf (next to Aquidneck Lobster Company); 12:30 PM, 2:30 PM, 4:30 PM
Duration: 75 minutes
Tour fare: $26; $6 child discount
401.619.4431 for details.